Levulan Kerastick is a medical procedure that uses aminolevulinic acid and a laser treatment to treat pre-cancers, called Actinic Keratoses (AK) Most commonly used on the face, and scalp, and neck, the procedure has three steps. First an esthetician treats your skin with microdermabrasion, which prepares your skin for the aminolevulinic acid, making it exfoliated and extra absorbent. Next, a provider applies the kerastick solution to the affected area, which makes the AK cells extremely sensitive to light. The final step is a laser treatment with one of our registered nurses. The light from our IPL or Vbeam laser will effectively destroys only AK cells, keeping the surrounding, healthy skin in tact.
Reviews
"This review is long overdue! Dr. Austin is incredible at treating rosacea!! Dr. Austin has been life changing for me and my skin. I found her online from searching frantically for someone for years in the Bay who had experience working with rosacea. Rosacea started for me in my early 30s, what felt like out of no where during grad school. After trying many other things, including strictly cutting out foods that were irritating I was still having intense rosacea breakouts. Dr. Austin took pictures, explained what was happening and we went over my skin routine. I learned how there are different types of rosacea, she explained what can irritate it (which can include natural oils!) and then she gave me a very specific skin care routine with products. I saw results almost immediately after using sticking to the topical routine. I recently saw her after 3 years of sticking to my regimen and my skin has greatly improved. I flare maybe a few times a year with stress but it will usually go away that day with combo ointment meant for rosacea. I have even seen lines on my forehead go away with one of the topicals, an added bonus! She is also very encouraging, has a warm bedside manner. If you have been dealing with skin issues and the confidence behind that look no further, Dr. Austin is worth it!"
- K.P. /
Yelp /
Mar 01, 2022
"When I turned 40, I decided to find the best cosmetic dermatology office in San Francisco for guidance and treatment. I praise the skin gods that I met Dr. Austin. She quite literally changed my skin… for the better. She's listened to me, heard my goals and gave me a skin plan that I followed to a T. Two years in, my skin is balanced, bright, and healthy - dare I say youthful :-) if you want the best, don't look any further."
- T.C. /
Google /
Jan 07, 2022
"I am not exaggerating when I say that Dr. Andrea Hui Austin is a LIFE CHANGER. I've been seeing her for almost two years now for treatment of my rosacea and acne and skin is clearer than it's ever been, clearer than I ever hoped it would be. I first started seeing Dr. Austin in 2019, a few months after I turned 31. I'd been diagnosed with rosacea in middle school and had otherwise had fairly clear skin until I reached college. In college, I started breaking out more and more frequently until my acne was basically chronic. Some people in my family had late-bloomer acne, so I told myself it would probably just clear up as I got older, and I tried to take the best care of my skin that I could in the meantime. I tried every OTC treatment under the sun, went on different diets, and saw a series of dermatologists who put me on a range of topical medications and oral antibiotics. Nothing made much of a difference and by my late 20s I'd was so close to giving up and resigning myself to having bad skin for the rest of my life, although it made me feel miserable.That's when I realized that the one thing I hadn't tried was seeing a dermatologist who specializes in treating rosacea. I did some googling and Dr. Austin's name came up again and again, so I scheduled a consult. My expectations weren't high, given how little luck I'd had before. But Dr. Austin completely blew me away in the consult. Not only was she able to explain why my rosacea was causing these breakouts, but I was blown away by her empathy; she started the appointment by asking me to tell her about my history of rosacea and acne and after I went through the litany of things I'd tried she said, "I'm so sorry you had to go through that." It made me tear up to feel like someone cared and understood how much having bad skin can take a toll on self-esteem.She started me on a routine of oral medication and new topical skincare products, and did an excellent job of answering all my questions and explaining how each product or medication worked and why it was necessary. I noticed a difference in my skin within weeks, and once the breakouts were more under control we began a series of laser treatments to help tame the rosacea. As my skin continued to heal and improve, the treatments became less frequent, and I'm now at the point where I only have them a few times a year. My skin has healed enough that she's also able to address the scarring I have from acne and, honestly, that's a milestone I never thought I'd reach until I started working with her. She's continued to be a thoughtful and kind person, celebrating the milestones with me as my skin healed, remembering details about my personal life, and engaging me in conversation during the treatments; I feel like she really cares.As a bonus, the whole BACD staff is competent, professional, and friendly. They keep things running smoothly, call/email back quickly, and have a very flexible auto-ship program that sends my topical products to me four times a year. BACD has done a sterling job of adapting to the pandemic--they've put up signage, spaced out appointments, created physical distance in the waiting room, and changed their payment process so you pay in the treatment room. I've noticed some other places get lax with these types of measures as the pandemic has gone on, but BACD has been incredibly consistent, which I appreciate.If you have rosacea and acne, Dr. Austin is your gal. She's truly and completely changed my skin in a way I never thought possible. I highly, highly recommend her!(The photos I've included from her office are from before the acne scarring treatment; the personal photos I included are after one acne scarring treatment. No digital filters, no makeup or concealer in any of these photos!)"
- L.S. /
Yelp /
Jan 18, 2021
"What an incredibly professional and heart felt office.  I have to say that my visit was like no other Dermatology office I have been to.   I worked in the Dermatology field for over 13 years and have worked with many Dermatologist.  Dr. Andrea Hui Austin is like no other.  Her professionalism and exceptional knowledge is astonishing.  She takes the time to get to know you which in my opinion really helps her as a provider get to know what will work best for her patients.  my treatments with Dr. Andrea Hui Austin are spot on, she has brought my skin back to life.  Lets not forget the staff and how they make a patient feel cared for from check in to check out.Couldn't have asked for a better experience.Five stars all the way!"
- R.H. /
Yelp /
Jan 13, 2021
"This place is the élite Dermatology spot in the Bay Area. Dr. Welsh and her team are simply incredible in their professions. The place is talented, clean, proficient and all with a personal touch you will not soon forget. For many years now I have simply gone in and sat down and let them do what they know best. Keep up the great work!"
- K.R. /
Google /
Sep 01, 2020
Previous
Next
On the day of the procedure, you may be asked to wear a hat to protect your skin from the sun. The entire procedure, described above, will take about three hours to complete, depending on the size of the treatment area. Following Levulan Kerastick treatment, it is imperative that the the patient avoids the sun and bright lights, as this can damage the newly treated skin. Upon fully completing treatment, patients may experience irritation and redness at the treatment site for up to four weeks.
Following Levulan Kerastick, treatment patients may experience some side effects including redness, swelling, scaling/crusting, hypo/hyper-pigmentation, itching, stinging, and/or burning. The side effects should subside within four weeks after treatment. However, should they persist, contact our office immediately. Most patients will not have any aftercare requirements, such as medications, unless directed by one of our dermatologists.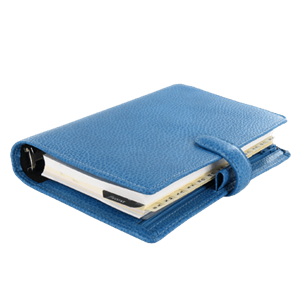 Levulan Kerastick is an effective procedure that treats multiple AKs in just one treatment, saving time while preventing skin cancer. Want to learn more? Schedule a consultation with one of our board-certified dermatologists to find out if you are a candidate for the Levulan Kerastick treatment.
Related Procedures