Dysport® is an FDA-approved injectable treatment that can significantly reduce the appearance of wrinkles on the forehead. Dysport® relaxes the muscles underneath the facial skin, allowing the overlying skin to also relax, for a more youthful and softer appearance. Dysport® is similar to BOTOX®, which also contains Botulinum toxin type A, but has a slightly different formula. Most patients see visible changes from Dysport® in about a week and results last three to four months. At Bay Area Cosmetic Dermatology in San Francisco, our team of board-certified dermatologists, our PA, and our registered nurses offer Dysport®, BOTOX®, and Xeomin injectable wrinkle relaxers so we can provide our patients with all available options to address your anti-aging needs.
Dysport® Reviews
"I love what Dr. Welsh and Dr. Hui have done to my skin. They helped me find confidence and happiness again. I have been doing treatments for about two years including injections, ulthera, clear and brilliant and hydra facials. Never disappointed!!! I also see Mary - she is the best with treatments and helpful advice!! Strongly recommend."
- L.H. /
Yelp /
Jul 14, 2015
"Wow.  Time and Time again Dr. Austin has helped me feel more and more beautiful. Her delicate approach with filler and dysport revamps my youth and confidence.  I will never stray from her incredible craft.  100% sold."
- R.L. /
Yelp /
Dec 19, 2018
"Dr. Hui Austin is a miracle worker. I was very nervous but decided to take to plunge and get Botox and filler. She came highly recommended to my by my friend (who looks amazing) and she did not disappoint. She immediately put me at ease and listened to all my worries and concerns. The results were exactly what I wanted, refreshed but not that overdone face you see on aging starlets. She also recommended some products to treat my rosacea  that's been bugging me since I was a teenager and it has cleared it right up! I'm glowing! It feels so good to be comfortable in your own skin and I finally do."
- A.O. /
Yelp /
Jun 28, 2018
"Great Results with Botox for the 11s - San Francisco, CA - I went in to see Dr. Hui for a skincare consultation and light botox for the 11s. I found Dr Hui to be very warm, knowledgable and professional. She is a highly skilled injector and I am more than happy with my results. During the consultation, she also took the time to create a skin regimen for me to help with some of my hyper pigmentation issues. I haven't been able to purchase all of the products yet but the ones I have are already making a difference, and I can wait to try the rest. I highly recommend Dr. Hui for all of your skincare needs."
- C. /
RealSelf /
May 03, 2015
"I've been seeing Mary Krempa since I think 2013 and she is the Master of botox! I have a slight facial deformation that I was born with where my right eyebrow is lower than my left eye brow, it drops some what to the point that it looks obvious in pictures. Mary lifts my right brow just slightly to the point that it matches my left eye and the skin that was sagging over my lid also lifts  I have large eyes and a lot of eye lid and love putting on eyeshadows and that extra skin over my eyelid was starting to bother me. Mary strategically targets the right muscles to address this issue and allow my face to look harmonized and rest in a natural state. I love it so much it looks like something you would need surgery to correct but Mary can do this magic with her syringe! It's pretty amazing and a miracle for me. I feel so fortunate to have found Mary. And the fact that she can create this natural look for me without causing me to acquire that " surprised " look is highly appreciated and impressive to me as this is a technique that needs to be acquired with so much knowledge and practice which Mary is the only one I trust to have! I have made a mistake some years ago where I had gone to someone else who was local to where I live just to save time, and that nurse injected me in a way that my right brow dropped to the extreme. It was very saddening to say the least, but I learned my lesson at that moment. Having to wait months for it to resolve on its own. So be very careful when trying to save time or money as you wont find another nurse with Mary's talent and experience. Every session lasts me from 5 to 6 months!"
- M.K. /
Yelp /
May 27, 2021
Previous
Next
Individuals who wish to soften the wrinkles and lines around their eyes and on their forehead should consider Dysport® for a younger looking complexion. Our team of highly experiences injectors will consult with you to determine if Dypsort® is the best wrinkle relaxer to address your cosmetic concerns.
OUR Dysport INJECTION TECHNIQUE
To achieve best results, Dysport® must be administered with precision, expertise, and care. Our team of injectors all have advanced training and lots of experience to customize your Dysport® treatment. Prior to your treatment we will apply a topical numbing cream to the treatment area. Then, one of our skilled doctors, our PA, or one of our registered nurses will use a tiny needle to inject the Dysport® into the muscles on your forehead, in between your brows, or around your eyes. With the help of our topical numbing cream, most patients find the injections quite tolerable.
What happens after Dysport
Patients may experience mild swelling and redness at and around the injection sites. This is a common side effect that usually dissipates within an hour of the treatment. Following your treatment, you may immediately return back to work and your daily activities. Patients usually see a noticeably smoother, brighter, and more youthful appearance within a week of the treatment with results that last about three to four months.
How much does Dysport cost?
The total cost is based on the amount of Dysport used for your treatment. In your initial consultation, your injector will develop your unique treatment plan so they can estimate your cost. Ask if we have any specials on Dysport at Bay Area Cosmetic Dermatology and the different methods of payment we accept.
What's the difference between Dysport and BOTOX?
Both BOTOX and Dysport are cosmetic injections to correct dynamic wrinkles. Dysport results usually become visible faster compared to BOTOX. Also, Dysport has longer-lasting results compared to other wrinkle relaxers and, it is better for larger areas. During your first appointment, your injector will help you determine whether BOTOX or Dysport is ideal for your needs and goals.
Should I get Dysport or a wrinkle filler?
Most people do not understand the difference between wrinkle relaxers and fillers. A wrinkle relaxer corrects dynamic wrinkles, whereas a wrinkle filler corrects static wrinkles. Dynamic wrinkles are created by repetitive motions, like smiling, frowning, laughing, and other expressions. Dysport relaxes the creased muscle under the skin for a smoother appearance. During your initial consultation, your injector will ask about your concerns and goals to help you determine whether a wrinkle relaxer like Dysport, a filler, or a combination of both will deliver your best outcome.
Can Dysport be combined with other treatments?
At Bay Area Cosmetic Dermatology, we offer many cosmetic treatments that may be used to boost your Dysport results. Based on your areas of concern and goals, your personalized plan may include Dysport injections, an injectable filler for static wrinkles or volume in your cheeks and lips, as well as a skin treatment. We encourage you to be open during your consultation — so we can create a treatment plan that provides amazing results.
How often should I get Dysport injections?
Dysport injection results may last as long as four months. In your consultation, your injector will discuss how often you should return to our office in San Francisco, CA to maintain your results. You may get treatments more often or further apart after you know how Dysport works on your skin.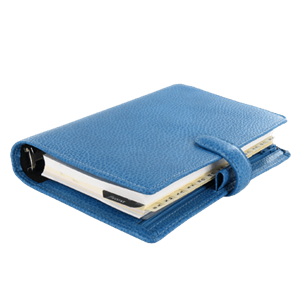 Reduce wrinkles and creases
At Bay Area Cosmetic Dermatology we have many options when it comes to wrinkle treatments. We invite you to call our office to schedule a cosmetic consultation to determine if Dysport® is the right treatment for you.
Related Procedures
Related Post