XEOMIN® is an FDA-approved treatment that smooths the wrinkles between the brows. Facial expressions, such as frowning, squinting, and smiling, all cause the muscles under the skin to contract. Over time, these repetitive motions cause the skin to fold and wrinkle, leading to the two vertical lines between the brow that we casually refer to as "the 11's," and the lines around the eyes we call "crow's feet." XEOMIN® is formulated with a molecule, similar to BOTOX®, that blocks the release of the chemicals that cause muscle contractions in the brow. XEOMIN® is also free of additives, making it unique and less-likely to cause an adverse reaction in patients. At Bay Area Cosmetic Dermatology, we are proud to offer XEOMIN® to our San Francisco patients.
Xeomin® Reviews
"This review is for Dr Andrea Hui.In one word she is the best and her hand is a masterpiece. I had a really bad experience with  a butcher from Marin and she totally fixed my bad restylane work like a PRO. She got my trust after 5 minutes of the procedure. The results were immediate without pain and bruises. She always come with a big smile, listens and takes her time with me. I never feel any pressure to get or to buy any treatment. I totally recommend Dr Hui million times. I will always visit her for any skin."
- J.H. /
Yelp /
Jul 19, 2015
"What more can I say other than I implicitly trust my face to Dr. Welsh who is an absolute master of her profession."
- C.E. /
Yelp /
Jun 24, 2015
"I've been seeing Dr. Austin for 4+ years to treat my TMJ. She puts Xeomin (different Botox brand) into my jawline every 3 months. Not only are my TMJ headaches gone, but my face is slimmer. Dr. Austin recently suggested starting Xeomin in my forehead for my wrinkles. Now my forehead looks great and I'll continue to add this to my appointments. Thanks Dr. Austin! She is an expert!"
- A.A. /
Yelp /
Mar 06, 2019
"I visited Dr. Austin for a skin consultation after receiving a recommendation from one of my friends who sees Dr. Austin for Botox (Xeomin) injections and to review & remove any suspicious moles/freckles and review skin damage on my neck.  Her office staff are very friendly & helpful. After washing my face (they provide makeup pad removers, facial wash & a hair band), photos were taken including one with a camera to determine sun damage. Dr. Austin has a very positive, glowing energy about her & was very easy to speak with about my skin concerns. After a full review of my skin & my skincare regimen, I got 20 units of Xeomin in my forehead & removal of a mole that was progressively getting larger on my upper lip. Thankfully the lab report indicated that it was benign. I visited again about 10 days later for additional freckle removal & treatment for sun damage on my neck, as well as a check in for my Botox injections to see how it settled in. The Botox looked great & my skin was smooth. I've healed up from my 2nd visit & my skin looks great.Her strongest recommendations is to always wear sunblock (I wear 2-3 layers on my face but I forgot to apply on weekdays to my neck when I was living in Hawaii which resulted in 15 years of sun damage while driving )."
- P.M. /
Yelp /
Oct 15, 2020
"Dr. Andrea Hui is the best dermatologist I have ever been to on every level. She is kind, extremely knowledgeable and supremely skilled. Before I was even a patient of Dr. Hui's she actually advised me on the questions I should ask other dermatologists before I began getting botox, and filler. She has been my dermatologist for about 3 years now and I can honestly say my face and skin are exactly where I want them to be. I am now 34 years and I originally went to see Dr. Hui because I was starting to get the "I look tired even when I'm not tired" look under my eyes - I was also beginning to lose fullness in my cheeks. What I love about going to Dr. Hui is that her work is so subtle you see YOU not filler or botox. She has done wonders with subtly filling in under my eyes and filling out my cheeks just enough to get rid of the pesky little smile lines. She also helped me with my skin care regimen which got my skin back to the glowy look I had in my 20's. I really do get compliments from friends and strangers about the quality of skin. I am a performer and I always get compliments from makeup artists about my cheekbones to which I smile to myself and thank Dr. Hui. She is not the Dr. to go to if you want to look like you've had work done. She's the Dermatologist to go to when you want to see the best version of yourself. I literally cannot thank Dr. Hui enough."
- JD /
Office Visit /
Mar 25, 2016
Previous
Next
Our XEOMIN injection Technique
XEOMIN® is a nonsurgical procedure that is safely and quickly administered by one of our skilled injectors. Prior to XEOMIN® injections, our staff will apply a topical numbing cream to the treatment area, making the procedure more comfortable. The injections are administered quickly and you may resume normal activities immediately after your treatment.
What happens after XEOMIN
XEOMIN® is a safe, noninvasive procedure, which may cause mild swelling and redness to appear on the site of injection, but this usually subsides after an hour. If the redness or swelling persists, contact our San Francisco office for more information. After a XEOMIN® treatment, there is little to no downtime and patients are cleared to return to their normal activities.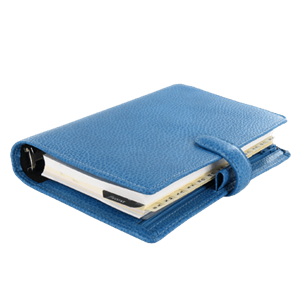 Smooth out wrinkles and lines
XEOMIN® is an effective, safe, and FDA-approved method to address dynamic wrinkles throughout the face. It is a viable alternative to BOTOX® that uses natural derivatives and can deliver noticeable improvement of the skin's overall firmness and smoothness. If you're looking for a noninvasive way to achieve a smoother, more youthful-looking face, XEOMIN® may be right for you. Please call our office to schedule a cosmetic consultation and we will help you determine if XEOMIN® is right for you.
Related Procedures
Related Posts