XEOMIN® is an FDA-approved treatment that smooths the wrinkles between the brows. Facial expressions, such as frowning, squinting, and smiling, all cause the muscles under the skin to contract. Over time, these repetitive motions cause the skin to fold and wrinkle, leading to the two vertical lines between the brow that we casually refer to as "the 11's," and the lines around the eyes we call "crow's feet." XEOMIN® is formulated with a molecule, similar to BOTOX®, that blocks the release of the chemicals that cause muscle contractions in the brow. XEOMIN® is also free of additives, making it unique and less-likely to cause an adverse reaction in patients. At Bay Area Cosmetic Dermatology, we are proud to offer XEOMIN® to our San Francisco patients.
Xeomin® Reviews
"I've been seeing Dr. Austin for 4+ years to treat my TMJ. She puts Xeomin (different Botox brand) into my jawline every 3 months. Not only are my TMJ headaches gone, but my face is slimmer. Dr. Austin recently suggested starting Xeomin in my forehead for my wrinkles. Now my forehead looks great and I'll continue to add this to my appointments. Thanks Dr. Austin! She is an expert!"
- A.A. /
Yelp /
Mar 06, 2019
"I visited Dr. Austin for a skin consultation after receiving a recommendation from one of my friends who sees Dr. Austin for Botox (Xeomin) injections and to review & remove any suspicious moles/freckles and review skin damage on my neck.  Her office staff are very friendly & helpful. After washing my face (they provide makeup pad removers, facial wash & a hair band), photos were taken including one with a camera to determine sun damage. Dr. Austin has a very positive, glowing energy about her & was very easy to speak with about my skin concerns. After a full review of my skin & my skincare regimen, I got 20 units of Xeomin in my forehead & removal of a mole that was progressively getting larger on my upper lip. Thankfully the lab report indicated that it was benign. I visited again about 10 days later for additional freckle removal & treatment for sun damage on my neck, as well as a check in for my Botox injections to see how it settled in. The Botox looked great & my skin was smooth. I've healed up from my 2nd visit & my skin looks great.Her strongest recommendations is to always wear sunblock (I wear 2-3 layers on my face but I forgot to apply on weekdays to my neck when I was living in Hawaii which resulted in 15 years of sun damage while driving )."
- P.M. /
Yelp /
Oct 15, 2020
"I've been seeing Mary Krempa since I think 2013 and she is the Master of botox! I have a slight facial deformation that I was born with where my right eyebrow is lower than my left eye brow, it drops some what to the point that it looks obvious in pictures. Mary lifts my right brow just slightly to the point that it matches my left eye and the skin that was sagging over my lid also lifts  I have large eyes and a lot of eye lid and love putting on eyeshadows and that extra skin over my eyelid was starting to bother me. Mary strategically targets the right muscles to address this issue and allow my face to look harmonized and rest in a natural state. I love it so much it looks like something you would need surgery to correct but Mary can do this magic with her syringe! It's pretty amazing and a miracle for me. I feel so fortunate to have found Mary. And the fact that she can create this natural look for me without causing me to acquire that " surprised " look is highly appreciated and impressive to me as this is a technique that needs to be acquired with so much knowledge and practice which Mary is the only one I trust to have! I have made a mistake some years ago where I had gone to someone else who was local to where I live just to save time, and that nurse injected me in a way that my right brow dropped to the extreme. It was very saddening to say the least, but I learned my lesson at that moment. Having to wait months for it to resolve on its own. So be very careful when trying to save time or money as you wont find another nurse with Mary's talent and experience. Every session lasts me from 5 to 6 months!"
- M.K. /
Yelp /
May 27, 2021
"As an esthetician I deeply appreciate the impecccable 5 star job this office does. Dr Austin has a reputation for being extremely careful and honest with her patients and each botox procedure I have had with her has been flawless. I also have to shout out nurse mary who is a rare gem in this industry. She makes any procedure comfortable-- even microneedling. She is so deeply personable and makes every patient feel special. The supporting staff is always so patient and caring as well... and Monica the esthetician who supports dr Austin is another absolute gem and has a fabulous bed side manner-- this office is unique in its precision with treatments and lovely people to make sure you're always at ease."
- T.Z. /
Yelp /
Aug 24, 2020
"A miracle in San Francisco!! I moved from the East Coast, and so was fairly spoiled with some of the best cosmetic dermatologists in the U.S. However, now my concern is what on earth I will do WITHOUT Dr. He if he ever leaves the Bay Area. I can't say enough how lucky we are to have someone with that kind of natural artistry with filler here. He both incredibly knowledgeable and patient-focused, tailoring treatments and regimens to fit needs/budget and responding to last-minute skin care "emergencies" or concerns. If you are considering Botox, Filler, laser treatments, or peels and are in the Bay Area, I would DEFINITELY give BACD a call."
- ?.M. /
Yelp /
Feb 20, 2020
Previous
Next
Our XEOMIN injection Technique
XEOMIN® is a nonsurgical procedure that is safely and quickly administered by one of our skilled injectors. Prior to XEOMIN® injections, our staff will apply a topical numbing cream to the treatment area, making the procedure more comfortable. The injections are administered quickly and you may resume normal activities immediately after your treatment.
What happens after XEOMIN
XEOMIN® is a safe, noninvasive procedure, which may cause mild swelling and redness to appear on the site of injection, but this usually subsides after an hour. If the redness or swelling persists, contact our San Francisco office for more information. After a XEOMIN® treatment, there is little to no downtime and patients are cleared to return to their normal activities.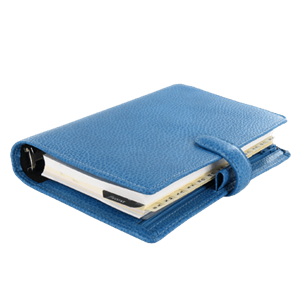 Smooth out wrinkles and lines
XEOMIN® is an effective, safe, and FDA-approved method to address dynamic wrinkles throughout the face. It is a viable alternative to BOTOX® that uses natural derivatives and can deliver noticeable improvement of the skin's overall firmness and smoothness. If you're looking for a noninvasive way to achieve a smoother, more youthful-looking face, XEOMIN® may be right for you. Please call our office to schedule a cosmetic consultation and we will help you determine if XEOMIN® is right for you.
Related Procedures
Related Posts