Rosacea is a recurring skin disease that commonly appears on the face but can manifest itself in other places on the body. Rosacea causes redness, flushing, and inflammation to arise on the skin's surface. There are several forms of rosacea, including papulopustular rosacea, erythematotelangiectatic rosacea, ocular rosacea, and phymatous rosacea. All present themselves differently and have different treatment options. At Bay Area Dermatology in San Francisco, our team of skin care professionals, including board-certified dermatologists, a physician's assistant, registered nurses, and estheticians, help patients diagnose and treat rosacea. We use the most advanced pulsed dye lasers - the Syneron Candela Vbeam Perfecta and the Cutera Excel V - to effectively address the signs of rosacea.
Symptoms of rosacea can vary from mild to severe. The tell-tale sign of rosacea is facial redness. In most patients, the central portion of the face is noticeably red. The small blood vessels of the nose and cheeks can swell and become visible. Other symptoms include red and swollen bumps on the face that look similar to acne. Sometimes the bumps are pus-filled. The skin can also feel hot and tender to the touch. Approximately half of rosacea sufferers have eye problems, such as eye irritation, dryness and reddened, swollen eyelids. In rare cases, a patient's nose will appear enlarged because rosacea can cause the skin of the nose to thicken, which results in a bulbous appearance. Some common symptoms associated with the varying types of rosacea include:
Papulopustular rosacea: Common symptoms include redness and swollen areas on the face that look like acne-like breakouts.
Erythematotelangiectatic rosacea: Common symptoms include visible blood vessels along with a red and flushed appearance.
Ocular rosacea: Common symptoms include red and irritated eyes and swollen eyelids.
Phymatous rosacea: Common symptoms include thickened skin with a bumpy texture.
Rosacea Treatment Reviews
"Dr. Hui is phenomenal! I came in thinking that I had a very bad case of acne, Dr. Hui properly diagnosed and cured my rosacea. I had large bumps and redness on my cheeks. She gave me topical treatments, vitamins, and vbeam treatments. I was hesitant about the vbeam but Dr. Hui took the time to explain the treatment and I'm so glad we went forward with it! My skin is the clearest it's been in years! The staff at Bay Area Cosmetic Dermatology is amazing! At my last appointment, Chrissy assisted in my vbeam treatment and she was terrific! The office is incredibly responsive and professional. I highly recommend Dr. Hui and Bay Area Cosmetic Dermatology!"
- K.M. /
Yelp /
Dec 01, 2016
"I cannot speak highly enough of Dr. Hui!When I first saw her I was suffering from rosacea and as a result, very sensitive skin.  I couldn't use any over the counter products like face wash or moisturizer.  I also had a lot of tiny red blood vessels that made me look red all the time.  And I always had at least one zit at any given time.Dr. Hui took the time to explain why this was all happening and what she was going to do to help.  She answered all of my questions and didn't rush through the appointment like so many other doctors do.She ended up recommending a bunch of products as well as laser treatments.  Even after the appointment, she was super responsive when I emailed her in a panic because my skin was out of control.Now, everything is great.  The rosacea has cleared and so have the zits. I've had several laser treatments to take care of the red blood vessels and Dr. Hui is great at making them as pain-free as possible.I am happy to say that I barely wear makeup anymore and am no longer self conscious."
- A.F. /
Yelp /
Apr 28, 2017
"Dr. Hui completely transformed my skin and I cannot recommend her more highly! I have had rosacea for more than 20 years. In that time I have seen countless dermatologists (including some of the "best" in NYC and SF) and experimented with dozens of skincare products and prescriptions. The results have always been minimal and often made my face even redder and more irritated. This led to a general skepticism of dermatologists and feeling that the rosacea was just something I would have to live with. I decided to try V-Beam treatment, which led me to Bay Area Cosmetic Dermatology (again, skeptical about the potential outcome). In addition to the laser treatment, Dr. Hui recommended a regimen that included over-the-counter and Rx creams, face wash, supplements, and sunscreen. Dr. Hui and Dr. Welsh compound their own unique prescription rosacea cream, which is far superior to anything I have tried from pharma companies (my skin absolutely loves it!). After just one V-Beam treatment and following the regime for only a few weeks my skin dramatically improved. After 2 months the rosacea is almost completely gone and my skin looks healthy and youthful. I am absolutely amazed by the outcome.In addition to being a highly skilled dermatologist, Dr. Hui and her staff are warm and friendly and always take the time to listen to any questions or concerns I may have. I am so grateful to have found Dr. Hui and her team!"
- B.S. /
Yelp /
Oct 06, 2016
"The Best Dermatologist - I have been going to Dr. Welsh for five years now and find that she's a godsend. I have rosacea and she has improved the skin on my face 100% - you would never know I had the condition. She's very caring and compassionate, and fun! I would not hesitate to make an appointment with her. Sometimes, her office is so jammed that you have to wait a long time. I find that very frustrating and believe it could be better managed. However, I find her worth the wait."
- G. /
Yellowpages /
Oct 20, 2009
"I can highly recommend Dr. Hui as a skilled, patient and compassionate dermatologist. The combo gel that she prescribed for my rosacea, that I was very reluctant to try, has made a tremendous difference in the texture of my skin. In addition, she also performed laser treatments for redness. The results are quite remarkable and my condition continues to improve under her care. She's probably as close to a cure as you can get."
- T.M. /
Yelp /
Jun 28, 2017
Previous
Next
While the exact cause of rosacea is unknown, doctors believe that it's caused by a combination of hereditary and environmental factors. People of Celtic or Scandinavian ancestry seem to have a higher incidence of rosacea. Patients usually have other family members that suffer from either rosacea or severe acne. People who are prone to have bad acne have a higher risk of developing rosacea. Scientists also believe that immune system overreactions can cause rosacea where a patient's immune system overreacts to a certain bacterium.
Though there is no cure for rosacea, there are a number of treatment options available, including antibiotics to help with inflammation. Medication is available in a pill form or as a cream, lotion or gel. Our office compounds and dispenses high-quality prescription strength topical gels that effectively combat the symptoms of rosacea. Laser treatments with the Syneron Candela Vbeam Perfecta laser can be used to reduce the appearance of blood vessels and redness around the nose to improve the appearance of rosacea. Typically a series of four to six treatments spaced about four weeks apart are necessary to see best results. Since rosacea is a recurring condition, follow up laser treatments may be required every few months to prevent and treat redness and blood vessels. Our Hydrafacial MD and SilkPeel microdermabrasion treatments are another option using a brush-like tool to exfoliate the top layers of skin.
The severity of the condition can vary and may mimic the symptoms of acne or allergic reactions, but rosacea should be diagnosed and treated properly. With a number of different options available to control and reduce the appearance and symptoms, patients will have greater success if their treatment is customized to their needs. There are a large number of factors that can aggravate rosacea since they increase the blood flow to the surface of the skin. These can include alcohol, spicy foods, hot foods or beverages, sunlight, extreme temperatures, hot baths or showers, stress, embarrassment or anger, strenuous exercise, and certain medications.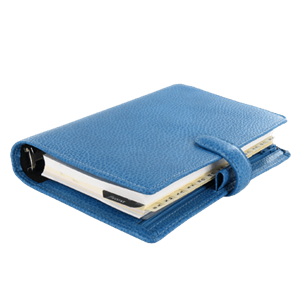 Rosacea not only has physical symptoms but emotional ones as well. Patients with rosacea may be self-conscious in public and avoids social situations. If you believe you have rosacea, please call our dermatology office to schedule a consultation so that you can put your best face forward today. Our exceptional team offers cutting-edge of treatments that can give you better skin.
Related Procedures
Related Posts