What is Sculptra aesthetic?
Sculptra® Aesthetic is a unique injectable treatment that is FDA approved to gradually replace collagen loss. Other fillers work by filling and sculpting the face with hyaluronic gel. Sculptra®, on the other hand, is a liquid so it can be safely injected almost anywhere in the face, but most commonly is injected in the cheeks, temples, and around the mouth to restore the skin's youthful appearance. Sculptra® is made out of poly-L-lactic acid (PLLA), a substance commonly used in medical sutures. Results gradually develop as the PLLA dissolves and is replaced with your own, natural collagen. Sculptra® is one of the longest lasting facial treatments we offer, with results still visible up to two to three years after treatment! This treatment may also be combined with other fillers and cosmetic treatments to address all of your anti-aging concerns.
Sculptra® Reviews
"This review is for Dr Andrea Hui.In one word she is the best and her hand is a masterpiece. I had a really bad experience with  a butcher from Marin and she totally fixed my bad restylane work like a PRO. She got my trust after 5 minutes of the procedure. The results were immediate without pain and bruises. She always come with a big smile, listens and takes her time with me. I never feel any pressure to get or to buy any treatment. I totally recommend Dr Hui million times. I will always visit her for any skin."
- J.H. /
Yelp /
Jul 19, 2015
"Mother of the Brides - Both my daughters got married within two years of each other desperate to look my best I made an appointment with Dr.Kathleen Welsh. I had sculptura, juvederm and Botox ..basically the works! Dr. Welsh made me look and feel in my 40's while in my 60's. She is the Best!"
- S. /
RealSelf /
Jan 21, 2019
"I have been a client with Dr. Welsh for years. She is quite simply a genius and has attended some of the best universities in the country including Harvard and Stanford.Dr. Welsh is extremely skilled and has the eye of an artist when it comes to seeing what one needs to appear more attractive. I have noticed that her staff always becomes prettier and prettier the longer they have been with her, and this is because they get a lot of treatments.If you care about your face, you won't think twice about the price. Dr. Welsh is worth every penny."
- A.H. /
Yelp /
Sep 12, 2015
"First, I saw Dr. Hui about my acne. Homerun. I suffered from crazy acne my whole life because I have polycystic ovary syndrome. I'm a skincare therapist, and trust me I've tried pretty much everything to clear my acne. But it was literally so stubborn that I gave up. when it did start to clear up, I was able for the first time to imagine my skin break out free, you could say I was a little more than impressed. Because of Dr. Hui, my acne is cleared. Whoo hoo!I just wanted to update my review to talk about my last appointment, which was filler by Dr. Hui- Restylane Silk to be exact. DANG! I'm half Sicilian and part Cherokee Indian. One of the dominating hereditary traits in my Sicilian side is the dark, saggy, under eye area. On the Native American side, high cheekbones angle no way that kind of Pinterest things at the center of my face. It basically causes most people on the Indian side of my family to have deep lines on either side of our nose and mouth. Have literally had these lines and saggies since I was a little girl. If I can find a picture of seven-year-old saggy eyed me I will post it! But I always just dealt with it. It's life. We are who we are, eat some Cheerios and deal with it. But oh wait, enter Dr. Hui!As you can see from my photos a little bit of help goes a VERRRY long way. She expertly filled the portion that was sallow, results are awesome. She is the best! I went to another doctor in the city for some under eye filling,  and he literally said that it's too risky, lumps are too much of a risk, and that he didn't want to be responsible for messing up my eyes. After that I was pretty scared to hit of anyone else for filler. Casually chatting about it, because Dr. Hui and I chat about pretty much everything, she was genuinely upset when I mentioned I was told there's nothing that can be done to help the saggyness. She asked for a chance to show me differently, and since I trust her and had nothing but pretty much perfect results up into this point, I said why not let's go for it. If it gets messed up and lumpy like that first doctor suggested I have a lot of Cheerios at home to drown my sorrows in. Well, it's been made abundantly clear to me that all dermatologists are not created equally and that if you think an expert is expensive, you'll probably change your mind when you consult an amateur. She's the real deal you guys. I honestly think she might be the best. The lighting in the room in my before pictures are a little yellow but there is NO editing or filters on either of the photos. Great job Dr. Hui! Please don't ever, EVER move away!"
- B.S. /
Yelp /
Jun 18, 2015
"I Just had my filler done with Dr. Hui. An instant lift! Yay! I'm so happy with my results. Thank you Dr. Hui for your beautiful technique and gentle touch."
- C.A. /
Yelp /
Feb 11, 2016
Previous
Next
Who is a candidate for SCULPTRA AESTHETIC?
Sculptra® treatments are best for any candidate who would like to treat facial volume loss, as well as wrinkles and deep lines.Typical candidates for this treatment are between 30 and 55 years old. However, younger candidates may seek this treatment to prevent the effects of aging caused by personal and environmental factors such as smoking and sun exposure.
What to Expect during SCULPTRA AESTHETIC
Sculptra® is administered by our board-certified dermatologists - Dr. Kathleen Welsh or Dr. Andrea Hui Austin. Prior to treatment, a medical assistant will apply a topical numbing cream to help make you as comfortable as possible for the injections. Our doctors are master injectors and quickly inject this liquid filler to the areas that need it the most. Sculptra® is generally administered in multiple layers until the desired look and contour is achieved. Following your treatments, a medical assistant will massage the treatment area to ensure even distribution of the product under the skin. Patients will be instructed on how to perform this massage at home as part of the post care protocol. For the best results, some patients may need to return for more than one vial of Sculptra®.
How long is recovery after SCULPTRA AESTHETIC?
Once the Sculptra® is injected, patients may notice an initial volume replacement created by the liquid under the skin. However, unlike hyaluronic acid gel fillers, Sculptra® works by growing the patient's own collagen, gradually over two to three months. Please allow for your results to develop over time. Also bear in mind that sometimes more than one vial or treatment is necessary for optimal results. After each treatment, patients can expect to have some mild swelling and redness at and around the injection sites, which will subside within a few short hours. Since Sculptra® is injected deeply into the dermal layer of the skin, bruising is more common than with other fillers. If it is safe to do so, we advise that you discontinue any blood thinners for one week prior to your treatment to reduce bruising. One of our skilled medical professionals will give each patient a full list of instructions and expectations prior to treatment. Patients will be able to immediately return to their regular daily routines following each treatment.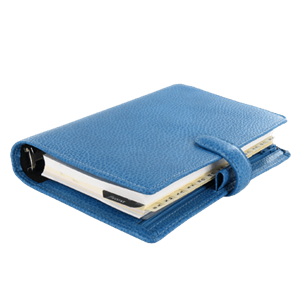 If you are seeking long lasting results, Sculptra® may be a perfect solution for you. We encourage you to call our dermatology office today and schedule a cosmetic consultation find out more about this unique collagen stimulating treatment.
Related Procedures
Related Posts