Nonsurgical skin tightening is an effective, safe, and natural looking alternative to a surgical facelift . Offering several methods to address sagging or loose areas of skin, our skin care professionals at Bay Area Cosmetic Dermatology in San Francisco will help you determine the best nonsurgical tightening treatment for your skin type and desired result. Our skin tightening procedures work by stimulating the body's natural collagen production, which leads to fresher, tighter, and more youthful looking skin. Nonsurgical skin tightening is an ideal solution for patients in the initial stages of loose or sagging skin, and it can be used on all skin tones and types. A consultation with one of our board-certified dermatologists or registered nurses will help determine the best treatment options based on your needs and goals.
We have several options for nonsurgical skin tightening at Bay Area Cosmetic Dermatology. Two of our devices use radio frequency (RF) devices with varying levels of energy to target and heat the deeper layers of the skin while keeping the skin's surface unharmed. Our RF tightening devices are: BTL Exilis Ultra and Solta Thermage.
The heat used in these RF treatments triggers the body's wound healing process which increases collagen production, allowing for firmer, tighter, and more youthful looking skin. Our RF procedures feel hot but are otherwise quite comfortable. Depending on the device used, a series four to eight treatments, spaced about a month apart, are necessary to see maximum results.
We have another nonsurgical tightening option called Ultherapy. Ultherapy is unique in that it stimulates collagen production by delivering focused ultrasound energy deep into the layer of skin that plastic surgeons operate on when they perform a facelift. However, unlike plastic surgery, Ultherapy tightens with no cuts, no anesthesia, and minimal to no downtime.
Ultherapy is the only non-invasive procedure FDA-cleared to lift skin on the neck, under the chin, on the brow, and improve the appearance of lines and wrinkles on the décolletage. The skin tightens and lifts over about four to six months following the procedure. Unlike RF treatments, we typically recommend one Ultherapy rather than a series. However, since you will continue to age following the Ultherapy procedure, you may choose to retreat in six months to a year to maintain your results. Most patients find the Ultherapy procedure less comfortable than our RF options. For this reason, prior to the procedure, we offer our patients either oral pain reducers or ProNox (laughing gas) to make the Ultherapy experience more pleasant.
Nonsurgical Skin Tightening Reviews
"I have been going to Bay Area Cosmetic Dermatology for the last ten years. I am continually impressed by both Dr Welsh and Dr Hui for their ability to listen to my needs and desires without judgement, address cosmetic issues artfully, and manage medical issues with great knowledge and expertise. Their ability to integrate both the art and science of dermatology is truly exceptional. Our entire family has been treated by the practice. My children for extreme acne and stubborn allergic skin reactions, my husband with his sensitive Asian skin for his sun spots and I have had multiple moles skillfully removed and biopsied, Ulthera, botox, fillers and even repaired earlobes, (torn from heavy earnings). Coming from a family of physicians, I have learned the importance of quality of care and true medical expertise. We have all been impressed by their responsiveness, depth of knowledge, attention to detail and overall quality of care. I have referred many to this practice and have heard nothing but stellar reviews."
- LI /
Office Visit /
Feb 12, 2016
"Dr Hui-Austin has made every person in my family better with her brilliant mind, out of the box approach to tough technical skin problems, anti-aging support and serious skin care. We left Stanford for her and never looked back. She is kind, gentle, supportive, inventive and compassionate. Me: 55, Ultherapy, skin cancer checks, Emsala for incontinence!!!!!! Daughter: 18, acne, skin checks, kybella for chin fat pocket inherited from father Son-21, cystic acne, terrible scarring on face and back Husband- skin tags and other issues We all love her! Thank you for everything!!"
- K.W. /
Yelp /
Mar 11, 2019
"There is no need to go anyplace else or see any other dermotologists.  Dr. Welsh knows what you need before you even ask for a particular treatment.  In many cases, her suggestions are not what you might intend, but better and more effective.  She is truly at the top of her field in cosmetic dermatology.  Dr. Hui is the best at treating and rectifying problem skin and preventative maintenance.  I will no longer see any other doctor for my skin concerns.  Their entire staff is deeply knowledgable in all areas of every treatment they offer.  I can't say enough about this practice.Treatments I have had: Coolsculpting, IPL, Accutane, Ulthera, V-beam, tattoo removal"
- J.G. /
Yelp /
Jul 06, 2016
"I love what Dr. Welsh and Dr. Hui have done to my skin. They helped me find confidence and happiness again. I have been doing treatments for about two years including injections, ulthera, clear and brilliant and hydra facials. Never disappointed!!! I also see Mary - she is the best with treatments and helpful advice!! Strongly recommend."
- L.H. /
Yelp /
Jul 14, 2015
Previous
Next
Collagen is a natural, connective tissue composed of protein that the body produces to aid in hydration, elasticity, and firmness. As the aging process ensues, the natural production of collagen in the body begins to diminish, causing the firmness and tightness in the skin to decrease and give way to looser skin. The purpose of non surgical skin tightening is to boost this natural collagen in order to restore the firm quality of the skin associated with youthfulness, allowing the body to produce thicker, more healthy skin. Non Surgical skin tightening is best for patients who have mild to moderate skin laxity or those who would prefer to avoid surgical skin tightening.
Prior to your nonsurgical skin tightening procedure, we require that you schedule a consultation with one of our medical professionals to determine which procedure will best address your needs. During your consultation, we will review your treatment options and discuss your expected outcome.
On the day of your treatment, you may be asked to arrive early so that a medical assistant can prepare you for your procedure. Preparation includes "before" photos, review of informed consent, and an optional medications for Ultherapy and Thermage to ensure your comfort. Please make sure you have a ride arranged to take you home if you will be taking a sedative and/or narcotic medication. Alternatively, we now also offer PRO-Nox (nitrous oxide) which is self-administered during treamtent and wears off quickly allowing you to get back to your day. Following your preparation, one of our registered nurses will perform your treatment. Procedure time ranges based on the device used and area treated.
Side effects following non surgical skin tightening include: temporary redness and swelling. With Ultherapy, bruising and temporary numbness is also possible. If possible to do so safely, we recommend that you discontinue any blood thinning medications for about a week prior to Ultherapy to reduce the chance of bruising.We ask that patients monitor these symptoms and contact our office if these complications persist longer than one week after the procedure. The collagen production process takes time to fully develop and produce noticeable and measurable results.Therefore, with any of our non surgical tightening treatments, patients should expect their skin to gradually increase in tightness for up to six months following their last treatment.
Nonsurgical skin tightening FAQs
Does nonsurgical skin tightening hurt?
Bay Area Cosmetic Dermatology can perform skin tightening without incisions or general anesthesia. This means many of our patients can enjoy wonderful results without pain or discomfort. Some methods like Ultherapy deliver ultrasound energy deep into the skin. The gentle heat stimulates new collagen production, which tightens the skin without affecting the surrounding tissue.
How many skin tightening treatments do I need?
The answer depends on your individual needs and the amount of loose skin involved. Many patients need only one treatment, while others may require more than one session for comprehensive results that last. Our team in San Francisco, CA, can make personalized recommendations for nonsurgical skin tightening during an initial consultation.
How can I make skin tightening results last?
Our patients are encouraged to stick with healthy habits that keep their skin firm and toned long-term. These include drinking water to keep your skin hydrated, eating right, and exercising regularly. Avoiding sun exposure is also important for maintaining healthy skin. Patients are always welcome to return for additional skin tightening sessions as needed.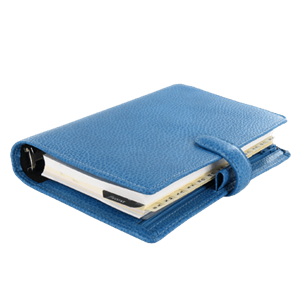 If your skin has lost its natural elasticity, but you're not ready for a surgical facelift, consider nonsurgical skin tightening at Bay Area Cosmetic Dermatology. Our team of highly trained nurses has performed thousands of these treatments and can specialize your treatment to tighten your skin exactly where you need it. Using safe levels of heat from either radio frequency (RF) or ultrasound technologies, the skin's natural collagen production can be stimulated for long-term results of firmer, tighter skin. Non-Surgical skin tightening is best for patients with mild to moderate skin laxity. Schedule a consultation to learn if this option is right for you.
Related Procedures
Related Posts