What is BELOTERO BALANCE?
Belotero Balance® is a dermal filler approved by the Food and Drug Administration (FDA) to temporarily smooth and plump moderate to deep facial wrinkles and folds. Dr. Kathleen Welsh and Dr. Andrea Hui Austin use Belotero Balance® to fill in the lines that run from the side of the nose to the corners of the mouth called the nasolabial folds, as well as the fine lines on the upper lip and around the mouth. Composed of hyaluronic acid, a natural acid substance that is produced by the body, Belotero Balance® is a safe and effective way to treat the signs of aging. What sets this filler apart from the rest is that it is versatile - able to lift and fill deep facial folds while soft enough to treat delicate, etched smile lines and vertical lip lines. Patients in the San Francisco area who are concerned about age-related volume loss as well as fine lines and wrinkles, should schedule a consultation at Bay Area Cosmetic Dermatology to learn more about Belotero Balance® and our many other injectable wrinkle treatments.
Belotero® Reviews
"At 38 I noticed I was getting dark circles under my eyes.  After much research, I decided on  Belotero, and the offices of Dr. Kathleen M. Welsh and and Dr. Andrea Hui at Bay Area Cosmetic Dermatology.  My first appt with Dr. Hui was great.  She listened to all my concerns.  I told her I was on a budget, but still wanted to take care of my skin longterm and she said no problem, she already had a regimen in mind for me and my price range.  And we discussed Belotero.   Over the next two months I followed the skin care regimen.  I love the products!  I use a gentle cleanser and tretinoin gel from OBAGI.  No side effects from the gel and it has lasted forever - just a pea!  And I really love the Kathleen M. Welsh Restorative Bio-Therapy daily moisturizer and the Retinol Eye Repair.  My complexion started looking better immediately.  After 2 months,  I got the Belotero done.  I was a bit nervous but the staff at Bay Area Cosmetic Dermatology  is amazing and totally made me comfortable.  Dr. Hui was again lovely, so kind and very adept at what she does, I wasn't uncomfortable at all.  The results were immediate and subtle.  Aside from a couple small marks from the needle, which were gone in a day or two, I had no swelling or pain.  It was still my face, my eye area, all my natural features - nothing changed, and yet that tired look was gone.  The dark circle was gone.  It was beyond subtle, it was natural.  I've had it for over 3 months now and it looks better than ever.  It seems like the product settles out over time.  I love the results!  I feel like I've made a great choice with this practice.  Thank you Dr. Hui and Bay Area Cosmetic Dermatology!"
- C.R. /
Yelp /
Sep 23, 2016
"A miracle in San Francisco!! I moved from the East Coast, and so was fairly spoiled with some of the best cosmetic dermatologists in the U.S. However, now my concern is what on earth I will do WITHOUT Dr. He if he ever leaves the Bay Area. I can't say enough how lucky we are to have someone with that kind of natural artistry with filler here. He both incredibly knowledgeable and patient-focused, tailoring treatments and regimens to fit needs/budget and responding to last-minute skin care "emergencies" or concerns. If you are considering Botox, Filler, laser treatments, or peels and are in the Bay Area, I would DEFINITELY give BACD a call."
- ?.M. /
Yelp /
Feb 20, 2020
"Dr. Hui Austin is truly one of the best Cosmetic Dermatologists in the country.  I cannot say enough good things about her.  She is stylish and chic, has an amazing personality and is dedicated to her patients. She is gifted.  I have been her patent for the last year or two and have had Botox, various fillers & Kybella and most recently the Novo thread lift.  The thread lift results are magnificent. They were almost immediate and have transformed my facial profile.  My cheeks and chin line are beautifully defined but also look natural.  Dr. Hui Austin combined the thread lift with dermal fillers and I also had a little Botox touch up.  I feel so beautiful.  I really do.  My confidence is through the roof.  Dr. Hui Austin delights in making her patients gorgeous.  I am beyond thrilled to have found her."
- L.B. /
Yelp /
May 12, 2018
"Dr. Andrea Hui is the best dermatologist I have ever been to on every level. She is kind, extremely knowledgeable and supremely skilled. Before I was even a patient of Dr. Hui's she actually advised me on the questions I should ask other dermatologists before I began getting botox, and filler. She has been my dermatologist for about 3 years now and I can honestly say my face and skin are exactly where I want them to be. I am now 34 years and I originally went to see Dr. Hui because I was starting to get the "I look tired even when I'm not tired" look under my eyes - I was also beginning to lose fullness in my cheeks. What I love about going to Dr. Hui is that her work is so subtle you see YOU not filler or botox. She has done wonders with subtly filling in under my eyes and filling out my cheeks just enough to get rid of the pesky little smile lines. She also helped me with my skin care regimen which got my skin back to the glowy look I had in my 20's. I really do get compliments from friends and strangers about the quality of skin. I am a performer and I always get compliments from makeup artists about my cheekbones to which I smile to myself and thank Dr. Hui. She is not the Dr. to go to if you want to look like you've had work done. She's the Dermatologist to go to when you want to see the best version of yourself. I literally cannot thank Dr. Hui enough."
- JD /
Office Visit /
Mar 25, 2016
"Always friendly and professional. Dr. Austin has an artistic eye. I appreciate her "we can always do more later" approach, which is allowed me to try things out, take small steps, and feel confident with my decisions. I always leave the office feeling and looking 10 years younger!"
- J.H. /
Yelp /
Jul 25, 2020
Previous
Next
Who is a candidate for BELOTERO BALANCE?
Belotero Balance® provides the best results for patients with moderate to severe lines and wrinkles, as well as those with hollowed out areas in the face due to volume loss caused by aging or weight loss. This filler is especially useful for those with severe wrinkles between the nose and mouth, nasolabial folds, and aged skin around the corners of the mouth and above the lips.
What to Expect During BELOTERO BALANCE
Belotero Balance® is a quick and simple procedure that is performed by our board-certified dermatologists. As with all of our dermal fillers, a medical assistant will apply a topical numbing cream to your skin prior to injection. Then one of our dermatologists will use a fine needle to inject Belotero Balance® into the areas of your face that need extra support or plumping.
How long is recovery after BELOTERO BALANCE?
During a treatment with Belotero Balance®, only minimal discomfort is typically reported. After the treatment, there may be some redness and mild swelling in the injection area, but these side effects usually go away within a day. There is little to no downtime following the injection, so the majority of patients are able to return to their normal day-to-day activities. After receiving Belotero Balance®, most patients will notice an immediate difference in their appearance and results typically last six months or more.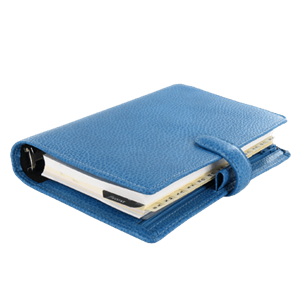 If you're looking for smoother, younger-looking, more supple skin, then you should consider Belotero Balance®. If you're ready to take the first step to a better you, give our office a call today to schedule your consultation.
Related Procedures
Related Post