At Bay Area Cosmetic Dermatology, our team of licensed estheticians and registered nurses offer the next generation of microdermabrasion treatments using the advanced Hydrafacial MD and Diamond Glow systems. Traditional microdermabrasion treatments used aluminum-based crystals or other abrasive particles that could potentially irritate the skin and pose health concerns. These newer microdermabrasion treatments are superior, using suction and a special hand piece to remove dead skin cells and extract impurities while simultaneously infusing the skin with customizable cleansing, hydrating, and moisturizing serums.
By removing the old, damaged layers of skin, fresher, brighter, and healthier skin is revealed. Our team of medical professionals at Bay Area Cosmetic Dermatology will work with you to determine which microdermabrasion treatment will best address your skin's needs.
Microdermbrasion Reviews
"I was welcomed like a queen! The staff took my jacket and handbag, which relieved my load. I was already feeling weighted by my skin issues, so by allowing me to be escorted into a nice room, free of my belongings, provided an intentional mental attitude to receive the consultation provided by Dr. Hui. Dr. Hui's recommendations were spot on! My daily skin regimen makes my skin feel supple, glowing, and elegant--the prescription for a queen. Thanks, Dr. Hui :). I booked an appointment for a hydra facial by Clare. Oh my goodness. It's was the most thorough cleansing experience I have had in a long time. Clare is professional as well as personable. She explained every procedure which made the experience even more enjoyable. Let's not forget the warm chair and blankets. I didn't want to get up! Oh so sweet and cozy. Thanks to Dr. Kathleen Welsh! Your staff is amazing and represents your vision very well! Fondly, Portia O."
- P.O. /
Yelp /
Aug 10, 2017
"I love coming here to get my hydra facial done. I have seen Dr. Austin for my skin issues, who is absolutely amazing. I also love getting my facial done with Meghan. Meghan is the sweetest and most detail-oriented esthetician? in that clinic."
- J.S. /
Yelp /
Aug 31, 2018
"I'm about to have another birthday.  Sigh.  Last year, right before my birthday, I asked a good friend of mine (who is a few years older but looks a few years younger) how she keeps her skin looking so young.  She slipped me Dr. W's number and I made an appt. I have been seeing Dr. W. for over a year now and have been nothing but very pleased with every encounter I've had with her and her staff. I have stayed away from the more serious procedures, but have had a series of facials, an IPL and have been put on Retin-A to help build collagen and keep my skin looking fresh and young.  Dr. W. and her staff all have an excellent bedside manner and a great eye for aesthetics.   Five Stars for Dr. W. and her ladies!"
- M.W. /
Yelp /
Feb 10, 2010
"Dr. Hui is a great dermatologist. If you're are in need to fix your skin, go to her. Just one session and you will get hooked on her attention to detail, truthful advice and great array of treatments. As a teenager I struggled with acne and went through accutane, multiple creams and not many good results. Last year I was starting my 30's and was still struggling with some breakouts mostly on my chin and neck (hormonal acne related to PCOS) and uneven texture overall. I couldn't bare to "become an adult trapped on the skin of a teenager" and  found Dr Hui while browsing for "best dermatologist in SF". Since day 1, Dr Hui and her team were amazing, approachable and patient to respond all of my questions. Among many of the services I had were some peelings, dermapen treatments, botox and  hydrafacials. Thanks to a personalized skin routine that Dr Hui created for me, I have been acne free for months! People compliment my new "glowy" skin and I rarely need to wear any makeup. Sunblock, powder and off I go! It's hard to believe I once had troubled skin! The experience of each visit is also remarkable: The office space: beautiful, clean and spacious. A team of ladies on the front desk will check you in and make sure to refill all your home care products. There also an amazing option where they can mail you any cream or product that you need. Comes handy when you cannot escape the office but need to refill your creams. The staff: every nurse and practitioners I've had had been courteous and amicable. Claire has been doing most of the appointments and she's the best! She can guide you through every step and let you know what's the purpose of each treatment, or she can let you enjoy your treatment while you immerse on your thoughts. She seems always on a good mood and very easy to be around. She always checks if I feel comfortable through the procedure and makes sure I address any remaining questions to Dr. Hui. The products: high quality brands as SkinMedica, Obagi and Jane Iredale among others. All the appliances and machines seem to be at their best form and clean! Dr. Hui: really nice, knowledgeable and trustable! She promised me a due date for when I would see results and she was on point! We'll continue working to keep my skin on maintenance mode and preserve beautiful skin."
- M.Q. /
Yelp /
Dec 03, 2016
"I've been a patient of Dr. Welsh for 20 years. I'm a man in my 70's, and until age 50 had never given a thought to skin care beyond a moisturizer. I've a northern European complexion aging on the California coast. I was originally referred to her by my cosmetic surgeon for laser treatments to augment the healing of scars and hair removal. Dr. Welsh achieved quick results and offered sound advice on skin maintenance which has reversed a lifetime of neglect.  I noticed the improvement immediately.  Her care has been exacting, artful and extraordinary, and my skin - young for my years -  attests to her skill. She has frequently advised against procedures I thought  "maybe should try?" I have reaped  benefits, mainly from fillers Dr. Welsh recommended, including lip enhancement. Most important: Nothing about my appearance has ever looked "altered." My most recent treatment - Hydrafacial - produced amazing immediate results. Her staff is professional and warmhearted.  I'm a big fan!"
- S.W. /
Yelp /
Mar 17, 2019
Previous
Next
The HydraFacial and Diamond Glow microdermabrasion treatments are suitable for all skin types - even sensitive skin. However, microdermabrasion is particularly beneficial for patients with:
Rough, dry patches of skin
Uneven texture and tone
Wrinkles and fine lines
Hyper pigmentation spots
Mild acne scars
A licensed esthetician or registered nurse will treat your skin with the revolutionary technology of Vortex cleansing, exfoliating, extraction, and fusion in one quick and easy appointment.
Step 1: Cleansing and Exfoliation – Dead skin cells are removed to reveal the healthy skin underneath.
Step 2: Acid Peel – This gentle peel will help loosen dirt and debris from pores without irritation.
Step 3: Extractions – Painless and automated extractions use vacuum suctioning to draw out skin impurities.
Step 4: Hydration – Antioxidants and Hyaluronic Acid are then Vortex-Fused into the skin to nourish and protect the treated area.
Our microdermabrasion treatments are quick and painless. Treatments usually take about a half hour and you may put on makeup and return to your normal activities immediately following your treatment. Ideal as a pre-event treatment, your skin is immediately softer and glowing with no downtime!
After the microdermabrasion session, the patient should avoid unprotected sun exposure.There is no downtime and you may resume your normal activities immediately. After one treatment you may notice more hydrated, radiant, and even-toned skin. However, monthly treatments are recommended to address fine lines, wrinkles, brown spots, and oily or congested skin. Regular microdermabrasion treatments help maintain your results, keeping your skin bright and youthful looking. Microdermabrasion can also be combined with other noninvasive treatments such as injectables and laser treatments for even greater improvements.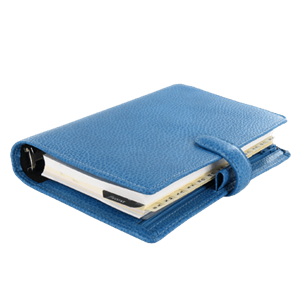 To get silky skin in a brief treatment, with no downtime, consider one of our microdermabrasion treatments. Smooth and silky skin can be yours! Schedule an appointment for microdermabrasion by calling our dermatology office today!
Related Procedures
Related Posts