A chemical peel is a technique that uses topical chemicals to peel away the top layer of old skin to reveal a new, fresh layer of skin. The result is rejuvenated, more youthful skin, similar to the results of a microdermabrasion treatment. While chemical peels are typically used on the face, they can also be administered to other parts of the body, including the neck, chest, and décolletage. Depending on the use of the chemical peel, varying levels of strength can be administered. Chemical peels are commonly used as a safe treatment for skin afflictions such as wrinkles, discoloration, acne, texture or pigmentation irregularities, or other related conditions. It is regarded as a successful way to achieve softer, smoother skin for better skin health and tone. Talk to one of the skin care professionals at Bay Area Cosmetic Dermatology in San Francisco to learn more about the benefits of chemical peels.
There are several types of chemical peels offered by our office. The strength used will be determined based on the skin condition of the patient, as well as the aesthetic goals and desired downtime. Our office offers the following peels:
Superficial/Light Peel: This is the mildest chemical peel. It is performed in a matter of minutes with only about three to five days downtime of peeling. During this peel, only the most superficial layer of skin is removed, which causes the skin to immediately look smoother, more even toned, and brighter. These peels are usually comprised of alpha hydroxyl or beta hydroxyl acid, along with salicylic acid, glycolic acid and lactic acid. Usually, multiple treatments are recommended to get the best possible results.
Medium Depth Peel: This peel goes deeper than a light peel and therefore, provides more dramatic results. This particular peel is usually derived from Trichloroacetic acid (known as TCA), a type of acid that penetrates deeper into the skin. A medium depth peel is used to treat hyperpigmentation, wrinkles, and sun damage. Since the peel goes deeper, a patient can expect a longer recovery period and should plan ahead since the face can be swollen, itchy and red for about ten days following the treatment.
Chemical Peel Reviews
"I found Bay Area Cosmetic Dermatology via Yelp. I made my first appointment and had to wait for a month and a half to get in which was over a year ago. I had been to so many Dermatologists, Cosmetologists, clowns, rip offs you name it, this wait was so worth!! I had melasma due to my pregnancy, very bad acne scars. When I saw Dr Austin, I bombarded her with all my bad experiences and kept asking for a chemical peel, sounds so funny now:-) She brought me back to earth and came up with a plan and took her time to explain me about my issues first and then the steps of her plan. Within a few months, my melasma was almost gone. We are still working on my acne scars but they ve almost disappeared as well. Dr. Austin is the BEST dermatologist I have ever come across by far!! She fixed all my medical skin issues and my confidence as a result. In the meantime, I moved to South bay and have been driving an hour an a half to Sf to see her!! Also, I started doing Botox and fillers with her (I am 42). This place is worth every penny! Do yourself a favor and go see Dr. Austin if you have skin issues! She is an amazing sorcerer!"
- S.O. /
Yelp /
Nov 02, 2019
"A miracle in San Francisco!! I moved from the East Coast, and so was fairly spoiled with some of the best cosmetic dermatologists in the U.S. However, now my concern is what on earth I will do WITHOUT Dr. He if he ever leaves the Bay Area. I can't say enough how lucky we are to have someone with that kind of natural artistry with filler here. He both incredibly knowledgeable and patient-focused, tailoring treatments and regimens to fit needs/budget and responding to last-minute skin care "emergencies" or concerns. If you are considering Botox, Filler, laser treatments, or peels and are in the Bay Area, I would DEFINITELY give BACD a call."
- ?.M. /
Yelp /
Feb 20, 2020
"I've been seeing Dr.He for two treatments now (acne scarring and mild rosacea which I didn't know I had until he pointed it out) and I am very happy with the results so far. Dr.He is very professional, caring, funny, and knows his stuff! It's hard finding a good dermatologist and after years of searching I've found mine. Highly recommend Dr.He!! Treatments: laser, chemical peels, and soon Botox."
- K.C. /
Yelp /
Jun 25, 2020
"I highly recommend Dr. Steven He. I have had melasma and Nevi of Ota from on my cheeks and temples for the past 15 years. I've tried treatments from other dermatologists, including hydroxychloroquine cream, with no improvement. I've also met with other laser treatment centers, who presented cookie cutter treatments. However, I've seen friends and family get rebound hyperpigmentation on their face from aggressive dose of laser therapy. For Asian skin, sometimes the dose of laser and strength of chemical peels have to be adjusted due to skin sensitivity. As an Asian female physician, I was cautious about who to trust. I chose Dr. He because I heard he has lots of experience with Asian American patients. I started seeing him a few months ago, and I am extremely confident in his skills. He is thoughtful about his approach and tailors his treatment plan to the individual patient. I have had 5 treatments, starting with chemical peels to remove superficial melasma, and now transitioned to laser treatments for the darker spots. The spots have significantly lightened. I recently saw my family, who had been hounding me for years about my spots, and they could not even notice the spots! I am extremely satisfied with Dr. He's care. He is a knowledgeable, conscientious, effective physician."
- W.T. /
Yelp /
Sep 16, 2020
"Dr. Hui Austin is amazing!! She has honestly changed my life. I have been struggling with melasma for the last five years and have tried so many different treatments spending thousands of dollars with minimal results (cosmelan peel, chemical peels, acupuncture, etc.) After our first initial consultation I felt like I had hope with this condition that had consumed me for years. Her confidence in her work and the results she expects to see I believe is the kind of confidence every doctor should instill in their patients. She came up with a skin care plan for me that included at home care and in office treatments and the results have been life changing. I now get compliments on my skin! Not only has it cleared up my melasma but no more blemishes, less fine lines and shrunken pores are all added bonuses with my skin care regimen. If you have melasma you know how debilitating it can be and Dr. Austin is so incredibly knowledgable on the subject and takes the time to explain how each treatment works while making you feel at complete ease. I can't say enough how thankful I am that I found her and wish all my doctors had the kind of dedication Dr. Austin has to both her work and patients. I always do my homework before having anyone near my skin (I'm talking hours in the blackhole of reading reviews) and after having read other people's success with melasma with Dr. Austin I decided to book a consultation. Six months later I am so happy I did and wanted to return that favor with my own review for any others out there that might be struggling with melasma - there is hope!!!"
- C.D. /
Yelp /
May 20, 2019
Previous
Next
Regardless of the peel used, the overall procedure is similar. The skin will be cleansed thoroughly and a licensed esthetician will apply the chemical solution to your face. This process takes just a few minutes and a handheld fan is used to help decrease discomfort. During a light peel, the skin will tingle during treatment while a medium peel will produce a bit more discomfort. The differences between the peels are the type of solution used, the number of steps taken during the actual procedure, as well as the amount of solution that is applied.
A soothing ointment will be applied to the skin after the treatment. In the days that follow, the skin will begin to naturally flake and peel away. Patients should avoid picking at the skin or trying to speed up the peeling process in any way because this can result in scarring. Patients should also avoid sun exposure and keep their skin protected at all times.
Does a chemical peel hurt?
This is a common question our patients ask when considering a chemical peel. The answer is that it depends on the person and the type of peel involved. Generally, light peels are not very painful, while deep peels can be more uncomfortable. Patients who are concerned about pain can begin treatment with a lighter peel and work their way up to a deeper peel if they desire.
What kind of chemical peel should I get?
This depends on your skin type and the results you hope to achieve. The skin specialists at Bay Area Cosmetic Dermatology can perform a quick assessment and ask questions about your skincare habits to help you choose the best peel for your needs. Some questions may include:
What is your skin type?
What kind of skin care products do you normally use?
Have you ever had a chemical peel before?
How much does a chemical peel cost?
The cost of a chemical peel in San Francisco, CA, also varies based on the type of peel involved. Our administrative staff can provide you with a cost estimate during a consultation. We also offer easy financing options for qualified patients. This makes the cost of your chemical peel more manageable and allows you to get the treatment you need today.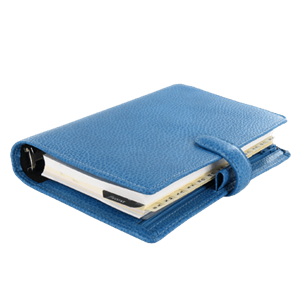 In order to achieve a more flawless, brighter and overall better-looking appearance, there are a number of options available to a patient. Choosing the right treatment is dependent upon your skin as well as your personal goals. Chemical peels are ideal for sun-damaged skin, pigmentation, scarring, and other skin irregularities. We invite you to call our office today to schedule a consultation and find out if you are a candidate for a chemical peel treatment.
Related Procedures
Related Posts