A chemical peel is a technique that uses topical chemicals to peel away the top layer of old skin to reveal a new, fresh layer of skin. The result is rejuvenated, more youthful skin, similar to the results of a microdermabrasion treatment. While chemical peels are typically used on the face, they can also be administered to other parts of the body, including the neck, chest, and décolletage. Depending on the use of the chemical peel, varying levels of strength can be administered. Chemical peels are commonly used as a safe treatment for skin afflictions such as wrinkles, discoloration, acne, texture or pigmentation irregularities, or other related conditions. It is regarded as a successful way to achieve softer, smoother skin for better skin health and tone. Talk to one of the skin care professionals at Bay Area Cosmetic Dermatology in San Francisco to learn more about the benefits of chemical peels.
There are several types of chemical peels offered by our office. The strength used will be determined based on the skin condition of the patient, as well as the aesthetic goals and desired downtime. Our office offers the following peels:
Superficial/Light Peel: This is the mildest chemical peel. It is performed in a matter of minutes with only about three to five days downtime of peeling. During this peel, only the most superficial layer of skin is removed, which causes the skin to immediately look smoother, more even toned, and brighter. These peels are usually comprised of alpha hydroxyl or beta hydroxyl acid, along with salicylic acid, glycolic acid and lactic acid. Usually, multiple treatments are recommended to get the best possible results.
Medium Depth Peel: This peel goes deeper than a light peel and therefore, provides more dramatic results. This particular peel is usually derived from Trichloroacetic acid (known as TCA), a type of acid that penetrates deeper into the skin. A medium depth peel is used to treat hyperpigmentation, wrinkles, and sun damage. Since the peel goes deeper, a patient can expect a longer recovery period and should plan ahead since the face can be swollen, itchy and red for about ten days following the treatment.
Chemical Peel Reviews
"Acne, acne scars, hyper-pigmentation, discoloration, Bay Area Cosmetic Dermatolgy is the place to go! I have been to numerous dermatologist and estheticians in multiple states and have spend upwards of $5,000 before coming to Bay Area Cosmetic Dermatolgy and seeing Dr. Andrea Hui. As soon as Dr. Hui came in the room she knew exactly what I needed to fix my skin. She and along with her awesome, very polite and super knowledgeable assistant, Ariana, will service your skin needs in an unparalleled manner.                     I am all about one thing, which is results. As mentioned above I have spent and have been to numerous dermatologist that have wasted so much of my time and money. Before meeting with Dr. Hui I used countless creams, injections, peels, facials, etc.,etc.! As a result of so many failed attempts at fixing my scars and pigmentation I started to research, which lead me to Dr. Hui.           Meeting with Dr. Hui was unrushed, which encouraged me to fully explain my history, unlike other dermatologist that gives you less then five minutes to explain. I did not want any more creams or facials being that none of that worked, which I made clear to Dr. Hui who completely understood. After talking with Dr Hui we settled on a treatment program, which included the V-Beam, Juvederm Ultra Plus, CO2 laser and subcision, lighting pads and ONE Retin-A cream. This program was not to take place at once but over time as I see her monthly.             To tell you the truth, you will need more then one V-Beam session, currently I am on my fifth and my face is clearer then ever before. The subcision was performed when Dr. Hui put in Juvederm Ultra Plus, which took place around the fourth V-Beam session. Subcision along with filler helps with the appearance of acne scars, which Dr. Hui performs painlessly and meticulously. The filler allowed my face to look fuller - NOT botched - just smoother from the trauma left behind from my acne. My lighting pads came after my 2nd visit with Dr. Hiu. She actually recommended the lightening pads as a more affordable solution to help with my brown pigmentation on my shoulder, chest and back so that I didn't have to spend more money on laser. I was very pleased with this idea because I was expecting to spend upwards of $1,400 before Dr. Hui recommended a more reasonable, thoughtful solution.                    All in all, the prices are NOT expensive and if you want your skin to look great, see Dr. Hui. Not everyone is the same but if you have a skin issues, you will most likely need some sort of IPL laser, which is exactly what Dr Hui specializes in. I have lived in Minnesota and Colorado and the prices are the same as the dermatologist in both land locked states. People say the prices are expensive because cosmetic dermatology as a industry is expensive. If you have any skin issues and would like to finally have them addressed, please visit Dr. Hui and her wonder staff. She is beautiful in and out and will get you the results you need."
- M.O. /
Yelp /
Jan 25, 2017
"MELASMA NO MORE! I love love love BACD and Dr. Andrea Hui. I moved to the area last July from the East Coast and was looking for a new doc to help me manage my melasma. I have been dealing with melasma for over five years and nothing seemed to work. It was getting worse and I received contradictory guidance. Dr. Hui is very accessible, really  listens, and more importantly personalizes the treatment approach to the patient and skin type. She managed my expectations and gave me reasonable timelines for expecting changes. She also offered me new interventions as they became available. After seven months of faithfully following the skin care regimen she suggested, coupled with peels and medication, I am virtually spot free. I have ventured outside my house with nothing but sunscreen, after years of full coverage makeup to hide the spots. I am ecstatic about the quality of care Dr Hui and the staff at BACD have provided. I never felt like they were unnecessarily pushing products and procedures on me. Without reservations I recommend this practice."
- M.G. /
Yelp /
May 18, 2017
"I suffered from melasma for about 5 years after 2 fraxel treatments. I went to two doctors for melasma consultation , but they only pushed for those expensive laser. I was hesitant to do any laser as it was the cause of my melasma and the result can be unpredictable. Basically, I just lost all hope and accepted my fate until I met Dr. Hui! Dr. Hui gave my life back to me!!! I am reborn !!! Before meeting Dr. Hui, I was depressed , and I lost a lot of valuable family times. I didn't want to go on any vacation because all I worried was my face. I was scared to go out during summer time because of the sun exposure. I decided to see Dr. Hui after all the 5 stars reviews on the internet. I travel 120 miles to see Dr. Hui, but I must say I'm a lucky girl because I am finally in good hands! Dr. Hui is honest, compassionate, competent, skilled and knowledgeable. She is up to date on the latest treatment, and she puts patient's safety as her top priority, which is hard to find in the beauty industry these days!! She assessed my previous treatments and came up with a comprehensive treatment that treats me internally & externally! She explained the treatment plan to me and told me other options in case if those fail. She gave me a oral medication which costs less than $10 with my insurance! She introduced a better sunscreen to me to prevent formation of new brown spots. Her office has special formulated Retin-A that will further help with lightening the spot. I am happy to stop using hydroquinone since it was causing redness to my skin & it  can't be used on a long term basis. Dr. Hui put me on a safe lightening serum that doesn't cause any irritation to my skin. Within 3 weeks of her regimen, I was comfortable to go out in the public without any makeup !!!! I used to spend 20 minutes putting on makeup & concealer and still looked horrible. Now, my routine is less than 5 mins!!! I am now in the third month of treatment , and my skin improved so much without any procedure! I plan to have a few chemical peels to get rid of those residual pigment. I feel liberated !!!! I am finally being back to myself!! I begin my day with a big smile to myself in the mirror , and it would not have happened if it wasn't for Dr. Hui! Dr. Hui gave me a second chance in life! Not only does she reverse the damage from the laser, I am now on my way to a better version of me. My skin is smoother and healthier than before my melasma. My self-esteem is back up, and I'm no longer depressed. Words can't express my gratitude towards Dr. Hui. For those of you who are suffering from any kind of skin problem, I highly recommend you to see Dr. Hui. Even if you have no major skin concern, Dr. Hui can take your skin to the next level. My sister, who has good skin, started to see Dr.Hui after seeing my dramatic results. She said her pores are smaller, and she has a nice glow now!!!  Thank you Dr. Hui for giving my life and my family life back to me!!!"
- J.M. /
Yelp /
Jun 27, 2017
"I'm reserving judgment. I was peeved that after being 15 minutes early, I had to wait 25 minutes past my appointment time to see the doctor. Looking past the 1 hour of my life I'd have rather manifested as sleep than waiting, Dr. Welsh was quite hurried, and I didn't feel the $150-with-no-insurance-coverage I spent for the 15 minute consultation was worth it. I really just wanted simple product recommendations, like soap and sunscreen, and instead was shunted towards expensive drugs, peels, and lasers.I originally wrote a scathing review, but I'm revising now because it's not Dr. Welsh's fault that I had high expectations. I was hoping she was different that other dermatologists, with keen insights into the products that could work *with* me. Instead, I was jolted by the scrape-burn-zap mentality which, in retrospect, defines western medicine. So it's not her fault that I was hoping she would empathize with my more gentle approach and accommodate it. That being said, I'm still out $150 and right where I started.--- revision 3/5/09I'm changing my review to 4 stars from 2 stars. As it turns out, another dermatologist recommended the same treatment that Dr. Welsh had recommended to me, and it worked. I think I was so irritated by the long wait to meet Dr. Welsh that I wasn't ready to hear anything she had to say, and her hurried delivery didn't help. All this being said, though, she was correct, and on top of that, her staff has been quite supportive and helpful during followups, providing exactly the product recommendations I wanted. So I now trust them for various products, which are summing up to be a whole lot more than that initial consultation.--- revision 8/7/11I'm now changing my review to 5 stars. I'm now a complete convert to the ministry of Dr. Welsh. I have gone from horrible acne that Accutane could barely control to gorgeous glowing skin even my Asian relatives fawn over (with Latisse-enhanced eyelashes). It's also refreshing to go to someone trustworthy and say, hey, I don't like this unevenness in my skin (yes- now that the color is fresh and even, now I want to perfect the texture!) and she knows the latest in getting it addressed. She also has the latest products that I buy for friends as gifts and all of them buy more when they've finished. I can't recommend Dr. Welsh more. It's expensive, but it's worth it. I don't even wear makeup anymore to go out! Literally just some Sumbody chapstick and that's *it*."
- C.K. /
Yelp /
Oct 23, 2008
"Dr. Welsh = God in my world. Seriously.If you want to try botox or restylane or something like that, she is your go to person. Chemical peel? No problem. She's expensive, but worth it. You can't put a price on beauty."
- A.B. /
Yelp /
Mar 05, 2007
Previous
Next
Regardless of the peel used, the overall procedure is similar. The skin will be cleansed thoroughly and a licensed esthetician will apply the chemical solution to your face. This process takes just a few minutes and a handheld fan is used to help decrease discomfort. During a light peel, the skin will tingle during treatment while a medium peel will produce a bit more discomfort. The differences between the peels are the type of solution used, the number of steps taken during the actual procedure, as well as the amount of solution that is applied.
A soothing ointment will be applied to the skin after the treatment. In the days that follow, the skin will begin to naturally flake and peel away. Patients should avoid picking at the skin or trying to speed up the peeling process in any way because this can result in scarring. Patients should also avoid sun exposure and keep their skin protected at all times.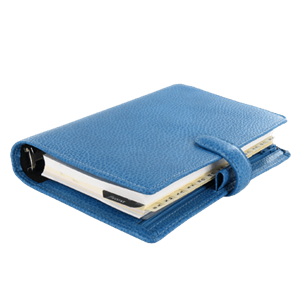 In order to achieve a more flawless, brighter and overall better-looking appearance, there are a number of options available to a patient. Choosing the right treatment is dependent upon your skin as well as your personal goals. Chemical peels are ideal for sun-damaged skin, pigmentation, scarring, and other skin irregularities. We invite you to call our office today to schedule a consultation and find out if you are a candidate for a chemical peel treatment.
Related Procedures
Related Posts