The Juvéderm family of injectable dermal fillers uses a trusted formula to reduce the appearance of wrinkles and restore volume to the lips and cheeks. Made with a base of hyaluronic acid, a natural substance produced by the body, Juvéderm's advanced formula allows the consistency to be less granular for smoother results. Juvéderm is a safe, effective treatment that is approved by the Food and Drug Administration (FDA) for patients who would like to reduce the signs of aging. Bay Area Cosmetic Dermatology offers the following Juvéderm family fillers and administers each one depending on the patient's unique needs.
To add volume and enhance facial contours, our team offers one of Juvéderm's most popular formulas: Voluma XC. Volume loss may develop with age or younger patients may have flat cheeks from weight loss or a genetic disposition. Voluma XC is a nonsurgical treatment to relieve the gaunt, shallow contours by building up natural-looking volume that can last for up to two years.
Juvéderm Vollure XC is formulated with Allergan's VYCROSS technology and offers a new approach to wrinkle correction. Vollure blends a special combination of molecular weights of hyaluronic acid that is able to correct moderate to severe facial wrinkles and folds. One of the most exciting breakthroughs with Vollure is that the filler can last up to eighteen months in some patients. Vollure is typically injected in the nasolabial folds and other areas around the mouth where lines exist.
For thin, uneven lips, Juvéderm Volbella, formerly known as Ultra XC, can help create subtly fuller lips while also smoothing vertical lip lines. This is a simple nonsurgical treatment for patients who want a fuller lip appearance. Volbella is also made with the Allergan VYCROSS filler technology and hyaluronic acid to fill in the lips and smooth the lines around the mouth.
Juvéderm Ultra Plus XC is an alternative to the Juvéderm Volbella filler treatment. While both are specifically designed to add volume to the lips and smooth lines in the mouth area, Ultra Plus XC is created for patients who are seeking a more dramatic enhancement to their lips. The Ultra Plus XC formula helps patients who need restoration from thinning lips due to age or are seeking an overall new and fuller lip.
JUVÉDERM® Reviews
"A miracle in San Francisco!! I moved from the East Coast, and so was fairly spoiled with some of the best cosmetic dermatologists in the U.S. However, now my concern is what on earth I will do WITHOUT Dr. He if he ever leaves the Bay Area. I can't say enough how lucky we are to have someone with that kind of natural artistry with filler here. He both incredibly knowledgeable and patient-focused, tailoring treatments and regimens to fit needs/budget and responding to last-minute skin care "emergencies" or concerns. If you are considering Botox, Filler, laser treatments, or peels and are in the Bay Area, I would DEFINITELY give BACD a call."
- ?.M. /
Yelp /
Feb 20, 2020
"I can't believe it took me this long to write a review on Dr. Welsh and Bay Area Cosmetic Dermatology. I have been a patient of Dr. Welsh's going on 10 years and I can't imagine seeing anyone else. When I first started going, the office was a lot smaller, but all the expanding hasn't changed the service I get there. Every time I see Dr. Welsh she is so kind and thoughtful, and she has really changed my life. I have had bad cystic acne since around 19, and she openly admitted I had one of the worst cases she had seen. It was painful and heartbreaking and I thought it was hopeless. In the many years I've been going to her, we have worked together until finally finding treatment that worked well, and I am so thankful. I go a few times a year for laser treatments and fillers for residual scarring (shout out to Nurse Mary who is probably the nicest person on the planet and an absolute wizard with lasers, and she genuinely cares about all of her clients). Dr. Welsh has always been considerate of my budget (I'm a nonprofit worker, while I know most of her clients are probably closer to the 1%) and has worked with me when my skin condition needed more for less. I am lucky to have found them so long ago and can't recommend them higher!"
- S.S. /
Yelp /
Feb 10, 2019
"I have been a patient of this practice for over 12 years.  I have seen Kathleen Welsh for over 50 visits and have always been pleased with the outcome of my medical treatment.  She is a caring lovely person.  All of my family members have also seen her for acne , mole removal, skin care and fillers.  I travel a distance to my appointments and it is worth every mile."
- D.R. /
Yelp /
Mar 14, 2019
"Always friendly and professional. Dr. Austin has an artistic eye. I appreciate her "we can always do more later" approach, which is allowed me to try things out, take small steps, and feel confident with my decisions. I always leave the office feeling and looking 10 years younger!"
- J.H. /
Yelp /
Jul 25, 2020
"I started seeing Dr. Welsh in my early 30's for adult acne. She taught me proper skincare and set me up with the best products. I am checking in yearly to keep products on point with current skin changes. As I age, I need to choose to come in Every 4-6 months for botox & filler. Plus an occasional photo facial and laser hair removal treatments.  It is now 20 years later I honestly could pass for ten years younger than I am. Dr. Welch is magical, in my opinion. If you ask her a question, you are going to get an honest, educated answer. I would not trust anyone else."
- T.Q. /
Yelp /
Nov 25, 2021
Previous
Next
WHO IS AN IDEAL CANDIDATE FOR JUVÉDERM?
Anyone who would like to replace volume loss in their under eye area or cheeks or plump and fill their lips is a candidate for one of the Juvéderm family fillers. Our board-certified dermatologists will help you determine which Juvéderm filler will best address your cosmetic concerns.
What to Expect during JUVÉDERM injections
Juvéderm is a quick, outpatient procedure, administered by our board-certified dermatologists - Dr. Kathleen Welsh and Dr. Andrea Hui Austin. Before your treatment, a medical assistant will review the informed consent for the procedure, take "before" photos, and apply a topical numbing cream to help make the injections more comfortable. The amount of Juvéderm administered is dependent upon the depth of the wrinkles and location areas but typically, our doctors create natural-looking results and use at most two syringes per treatment. Some patients will need more or less of the product depending on the desired results.
How long is recovery after JUVÉDERM?
Juvéderm contains the anesthetic lidocaine, so patients should not experience discomfort, although there may be some redness and/or swelling at or around the injection sites following treatment. The injector may gently rub the areas of the face to help the filler spread evenly and smoothly. Depending on which Juvéderm filler is used, results may last anywhere from four months to two years. Consult with Dr. Welsh or Dr. Hui Austin to find out when you should return for more injections.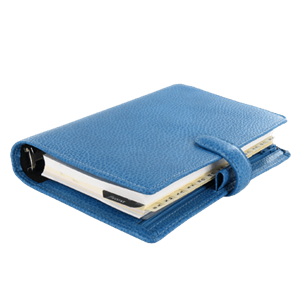 safe and natural-looking results
Juvéderm offers gorgeous results for patients seeking nonsurgical wrinkle treatment, volume replacement, as well as lip augmentation. If you are interested to learn more about how injectable fillers can help soften wrinkles and give you a more youthful look, please call our dermatology office today to schedule a cosmetic consultation with either Dr. Kathleen Welsh or Dr. Andrea Hui Austin.
Related Procedures
Related Posts