The Juvéderm family of injectable dermal fillers uses a trusted formula to reduce the appearance of wrinkles and restore volume to the lips and cheeks. Made with a base of hyaluronic acid, a natural substance produced by the body, Juvéderm's advanced formula allows the consistency to be less granular for smoother results. Juvéderm is a safe, effective treatment that is approved by the Food and Drug Administration (FDA) for patients who would like to reduce the signs of aging. Bay Area Cosmetic Dermatology offers the following Juvéderm family fillers and administers each one depending on the patient's unique needs.
To add volume and enhance facial contours, our team offers one of Juvéderm's most popular formulas: Voluma XC. Volume loss may develop with age or younger patients may have flat cheeks from weight loss or a genetic disposition. Voluma XC is a nonsurgical treatment to relieve the gaunt, shallow contours by building up natural-looking volume that can last for up to two years.
Juvéderm Vollure XC is formulated with Allergan's VYCROSS technology and offers a new approach to wrinkle correction. Vollure blends a special combination of molecular weights of hyaluronic acid that is able to correct moderate to severe facial wrinkles and folds. One of the most exciting breakthroughs with Vollure is that the filler can last up to eighteen months in some patients. Vollure is typically injected in the nasolabial folds and other areas around the mouth where lines exist.
For thin, uneven lips, Juvéderm Volbella, formerly known as Ultra XC, can help create subtly fuller lips while also smoothing vertical lip lines. This is a simple nonsurgical treatment for patients who want a fuller lip appearance. Volbella is also made with the Allergan VYCROSS filler technology and hyaluronic acid to fill in the lips and smooth the lines around the mouth.
Juvéderm Ultra Plus XC is an alternative to the Juvéderm Volbella filler treatment. While both are specifically designed to add volume to the lips and smooth lines in the mouth area, Ultra Plus XC is created for patients who are seeking a more dramatic enhancement to their lips. The Ultra Plus XC formula helps patients who need restoration from thinning lips due to age or are seeking an overall new and fuller lip.
JUVÉDERM® Reviews
"Acne, acne scars, hyper-pigmentation, discoloration, Bay Area Cosmetic Dermatolgy is the place to go! I have been to numerous dermatologist and estheticians in multiple states and have spend upwards of $5,000 before coming to Bay Area Cosmetic Dermatolgy and seeing Dr. Andrea Hui. As soon as Dr. Hui came in the room she knew exactly what I needed to fix my skin. She and along with her awesome, very polite and super knowledgeable assistant, Ariana, will service your skin needs in an unparalleled manner.                     I am all about one thing, which is results. As mentioned above I have spent and have been to numerous dermatologist that have wasted so much of my time and money. Before meeting with Dr. Hui I used countless creams, injections, peels, facials, etc.,etc.! As a result of so many failed attempts at fixing my scars and pigmentation I started to research, which lead me to Dr. Hui.           Meeting with Dr. Hui was unrushed, which encouraged me to fully explain my history, unlike other dermatologist that gives you less then five minutes to explain. I did not want any more creams or facials being that none of that worked, which I made clear to Dr. Hui who completely understood. After talking with Dr Hui we settled on a treatment program, which included the V-Beam, Juvederm Ultra Plus, CO2 laser and subcision, lighting pads and ONE Retin-A cream. This program was not to take place at once but over time as I see her monthly.             To tell you the truth, you will need more then one V-Beam session, currently I am on my fifth and my face is clearer then ever before. The subcision was performed when Dr. Hui put in Juvederm Ultra Plus, which took place around the fourth V-Beam session. Subcision along with filler helps with the appearance of acne scars, which Dr. Hui performs painlessly and meticulously. The filler allowed my face to look fuller - NOT botched - just smoother from the trauma left behind from my acne. My lighting pads came after my 2nd visit with Dr. Hiu. She actually recommended the lightening pads as a more affordable solution to help with my brown pigmentation on my shoulder, chest and back so that I didn't have to spend more money on laser. I was very pleased with this idea because I was expecting to spend upwards of $1,400 before Dr. Hui recommended a more reasonable, thoughtful solution.                    All in all, the prices are NOT expensive and if you want your skin to look great, see Dr. Hui. Not everyone is the same but if you have a skin issues, you will most likely need some sort of IPL laser, which is exactly what Dr Hui specializes in. I have lived in Minnesota and Colorado and the prices are the same as the dermatologist in both land locked states. People say the prices are expensive because cosmetic dermatology as a industry is expensive. If you have any skin issues and would like to finally have them addressed, please visit Dr. Hui and her wonder staff. She is beautiful in and out and will get you the results you need."
- M.O. /
Yelp /
Jan 25, 2017
"I have asymmetrical chin. One side of the face is a little under-developed than the other. As the most noticeable result, the jar line is incoherent at the tip of the chin with left half about 0.5cm smaller than the right. I always thought it would require complicated and intrusive surgery with thousands of $$$ to fix the asymmetry.After consulting with a renowned plastic surgeon Dr. Eshima, I was advised that a simple chin filler procedure will solve the whole problem and Dr. Hui was recommended. Of course, I did a bit of "google research" before going to Dr. Hui's office just to understand the pros and cons of different common materials, such as Juvederm, Radiesse, etc. During my consultation with Dr. Hui, Juvederm Vollure was brought up. Later I found out that just one month ago, Vollure was approved by FDA although it has been used for a long time in Europe. According to Dr. Hui, Vollure has softer texture than Radiesse but last just as long (dissolve in 1-1.5 years). After agreeing on the material and pricing ($850/cc), she and her staff quickly got on their feet and used one syringe on my most needed area. The procedure itself only took about 10 minutes and Dr. Hui was chatting w me casually the whole time to calm my nerve down with all that needle work. Under half an hour, my life long problem was GONE with almost no pain or any scar at all! I was truly amazed! After 2 sessions of 1 cc Vollure and Dr. Hui's magic hands, the chin now looks amazing! It is as symmetrical as it could ever get! (well, nobody has a 100% symmetrical face) It both looks and feels just like a natural born. The thin needle was a bit scary for the first time, but after the expectation was set, it was almost painless when I went in for the 2nd injection. The marks and light bruise at the tip of the chin went away around 5 days. Almost no noticeable bruising at the second visit. I am also impressed by how welcoming the office feels despite of being a clinic. Friendly staff, nicely prepared snack platters and beverage."
- C.W. /
Yelp /
May 19, 2017
"I've been going to Dr. Welsh and Dr. Hui for a few years  now. I can't imagine going anywhere else for my skin care needs.  The staff is so friendly and helpful.  Both Dr. Welsh and Dr. Hui are perfectionists and give you the most natural beautiful results. I'm so lucky to have found them and can't recommend them enough."
- M.R. /
Yelp /
Mar 06, 2016
"I Just had my filler done with Dr. Hui. An instant lift! Yay! I'm so happy with my results. Thank you Dr. Hui for your beautiful technique and gentle touch."
- C.A. /
Yelp /
Feb 11, 2016
"I was flying to Beverly Hills to get my injections, until I met and heard about Dr.Welsh. The reason I spend money to fly in get a hotel room for one night in San Francisco is because she is so worth it. I have been to other derm's that just put the injections any where just to make you happy.  Dr. Welsh as an eye for  your individual face and what would look best on you. I highly recommend Dr.Welsh because she truly cares about you instead of just being another patient."
- K.H. /
Yelp /
Oct 06, 2012
Previous
Next
WHO IS AN IDEAL CANDIDATE FOR JUVÉDERM?
Anyone who would like to replace volume loss in their under eye area or cheeks or plump and fill their lips is a candidate for one of the Juvéderm family fillers. Our board-certified dermatologists will help you determine which Juvéderm filler will best address your cosmetic concerns.
What to Expect during JUVÉDERM injections
Juvéderm is a quick, outpatient procedure, administered by our board-certified dermatologists - Dr. Kathleen Welsh and Dr. Andrea Hui Austin. Before your treatment, a medical assistant will review the informed consent for the procedure, take "before" photos, and apply a topical numbing cream to help make the injections more comfortable. The amount of Juvéderm administered is dependent upon the depth of the wrinkles and location areas but typically, our doctors create natural-looking results and use at most two syringes per treatment. Some patients will need more or less of the product depending on the desired results.
How long is recovery after JUVÉDERM?
Juvéderm contains the anesthetic lidocaine, so patients should not experience discomfort, although there may be some redness and/or swelling at or around the injection sites following treatment. The injector may gently rub the areas of the face to help the filler spread evenly and smoothly. Depending on which Juvéderm filler is used, results may last anywhere from four months to two years. Consult with Dr. Welsh or Dr. Hui Austin to find out when you should return for more injections.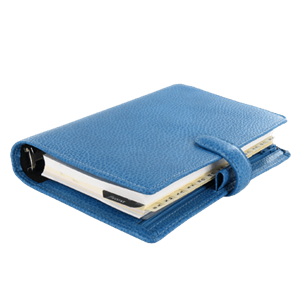 safe and natural-looking results
Juvéderm offers gorgeous results for patients seeking nonsurgical wrinkle treatment, volume replacement, as well as lip augmentation. If you are interested to learn more about how injectable fillers can help soften wrinkles and give you a more youthful look, please call our dermatology office today to schedule a cosmetic consultation with either Dr. Kathleen Welsh or Dr. Andrea Hui Austin.
Related Procedures
Related Posts