People often think cosmetic dermatology is about erasing every perceived imperfection but the operative word here is 'perceived'. In fact, we love birthmarks, freckles, and beauty marks but when a patient feels as if a mark is taking away from their natural beauty rather than enhancing it, we have some wonderfully effective options.
At our clinic in San Francisco, we offer many types of growth removals and rash treatments including for moles, warts, skin tags, keloids, brown spots, rough patches such as actinic keratosis, eczema and psoriasis and dermatological conditions such as Rosacea and melasma.
We also routinely help patients to correct unwanted stretch marks and scars, including those that all too often accompany acne breakouts.
We always recommend first coming in to see one of our board-certified dermatologists so they may assess your skin in person, diagnose the area of concern and determine your most efficient path forward.
Growth Removals and Scars Reviews
"Innovative Keloid Scar Treatment - San Francisco, CA - Dr. Hui was very pleasant and professional from the first time I met her. The procedure and situation was very delicate but she put me at ease throughout the whole process. I would highly recommend Dr. Hui."
- M. /
RealSelf /
Mar 02, 2015
"Let me start by saying, I highly recommend Dr. Steven He! I have severe eczema and have tried everything after seeing multiple doctors (I moved from SF to LA last year). NOTHING has worked. The last physician asked me, "what do you want, nothing will cure it so let's just try another cream". Pretty much the consensus with all doctors -- nothing I can do about it! It's incredibly depressing when people ask you what's on your face, your arms, your legs... my niece always refers to them as "boo-boos". And everyone has advice on how to cure eczema - let me tell you! I have tried every diet, all kinds of supplements, juicing... nothing worked. I have been walking around in LA weather wearing long sleeves all the time because I'm tired of hearing the questions. On a whim, when I'm in SF, I call Dr. Welsh's office. I was desperate for help and the staff offered me to see Dr. He. I went in with low expectations since no other physician has been able to help me. What I didn't realize is the absolute compassion that Dr. He and the staff showed me the moment I walked in the door. I cried as I told the assistant about my eczema. I continued to cry as Dr. He walked in and started talking to me. I'll never forget when he said, "Eczema is a disease, you were born with it, and you didn't cause this!" I told him that I was depressed because and felt bad about it because so many other people have worse problems. He said, "People with eczema suffer the same depression as people with serious diseases." He also told me, "I have something that can cure you." You can imagine my excitement. However, the excitement didn't last long. The cost of the medication (Dupixent) was exorbitant -- 5K per month! We started talking about other treatment plans but Dr. He told me that he would find a way to get me this medicine. He gave me cortisone for the eczema flare-ups, creams and said he'd be in touch. And he certainly was. The same evening, he called and told me to come to the office in the morning and sign paperwork so that I could get Dupixent through a patient assistance program. We would try to make it work, he said. The next morning, the paperwork was all filled out, and all I had to do was sign it. Dr. He spent even more time with me talking about how Dupixent works and said he would do everything to get the medicine for me. I left feeling hopeful. After speaking with the folks at Dupixent, I was, in fact, approved! My first shipment would arrive the following week and I could start the new medicine. It's been over a month, and my skin has already vastly improved from Dupixent. Dr. He has checked in on me consistently to make sure I'm doing OK. I even had some slight reactions and we talked those through and he reassured me that everything was fine. I don't know any physician that would take the extra time and care that Dr. He has done for me. Long story short -- go see Dr. He! Everyone at Dr. Welsh's office is amazing, but I highly recommend Dr. He, especially if you have a serious skin issue and need the care, compassion, and knowledge that he provides. To say he has gone above and beyond is an understatement. He's changed my life. Thank you, Dr He!"
- H.M /
Yelp /
Oct 18, 2019
"Most of my life I have had sensitive skin and needed to use some type of product to maintain and keep it from drying out and looking aged. I was having issues so I consulted with Dr. Hui Austin. She gave great advice and provided the right products to make my skin look fresh, clear, and healthy. Happy with my result, my girlfriend who had eczema, then got help from Dr. Hui Austin as well. Since then her pain and flare-ups rarely occur. We both highly recommend the services of Dr. Hui Austin and can't thank her enough."
- M.H. /
Yelp /
Oct 23, 2019
"I'd like to thank Dr. Welsh for providing a second opinion that helped resolve a tricky dermatological diagnosis. She was kind and professional and asked all the right questions. I would definitely recommend her!"
- A.R. /
Yelp /
Mar 08, 2020
"Bay Area Cosmetic Dermatology and especially Dr. Hui is the best dermatologist around!! Anything concerning the skin go to Dr. Hui - absolutely 1000% worth the investment.I first went to Dr. Hui due to a psoriasis flare up and I wanted to have a skin consultation since I am getting married. I had suffered from psoriasis for the last 10 years, visiting multiple dermatologists, with an itchy scalp, skin flakes constantly. Dr. Hui quickly identified that the reason I was not getting better is that I have psoriasis along with seborrheic dermatitis. She took the time to explain to me exactly what that meant, tips for avoiding flare-ups and prescribed a treatment plan that fits in with my lifestyle. At no point did I feel rushed and Dr. Hui took the time to answer all the questions I had. Fast forward 4 weeks later, I am completely cleared of all scaly patches and I am no longer reliant on using topical steroids daily for the first time in 10 years. I can even wear black without fear that white flakes would show up all over my clothes. I wanted to lighten the hyperpigmentation around my face due to earlier years of sun damage and Dr. Hui recommended the IPL (Intense Pulse Light) laser treatment. She even took the time to explain why she was recommending the IPL as oppose to other laser treatments so I was informed when making my decision to go ahead with the treatment. After 1 session the majority of my hyperpigmentation is gone! My skin has never looked better. Just this week, I went on a trip and unfortunately developed a large rash all over my body. I was able to call the office and they were very accommodating to getting me an appointment that same day. I went to see Dr. Hui again and it turns out I contacted scabies. Dr. Hui was once again able to put me to ease and recommend an effective treatment plan. It has been about 2 days and I am already starting to see my skin clear.My fiance also sees Dr. Hui for eczema and also had amazing results. Similarly, he went to another doctor before Dr. Hui and never was able to achieve clear skin without skin lesions. After seeing Dr. Hui my fiance's eczema is under control. Dr. Hui is so extremely knowledgeable, caring and patience that you do not have to worry about going to multiple doctor visits without any results and being rushed out the door. I wish I had heard of Dr. Hui and Bay Area Cosmetic Dermatology years earlier. The amount of savings due to having an effective treatment plan and having a doctor that truly cares about your results is invaluable. So thank you to Dr. Hui and Bay Area Cosmetic Dermatology."
- V.C. /
Yelp /
Jun 05, 2017
Previous
Next
Most lesions, including moles and skin tags can be removed with simple in-office methods such as hyphregation (a low-powered electrical surgical device), liquid nitrogen, laser treatment, or a snip/shave removal. Our team has performed thousands of removals and are well-versed in how to do so with precision, leaving the smallest if any scar.
If your provider determines that a biopsy rather than a removal is warranted, they will perform a shave of the mole in-office and coordinate with a laboratory for further evaluation. We recommend everyone schedule a yearly comprehensive skin cancer screening.
Actinic Keratosis (Pre Cancers)
Actinic Keratoses (AK). AKs tend to form on areas of skin that have been exposed to sun - such as the head, neck, hands, and forearms. AKs appear as dry, scaly patches and are commonly called "pre-cancers" because they have the potential to develop into Squamous Cell Carcinoma. If your provider believes the spot to be an AK, then cryotherapy using liquid nitrogen is typically sprayed on the lesion. In the week following the treatment, the spot may swell or blister, but ultimately the AK skin cells will shed.
Read more about our skin cancer screenings, biopsies and MOHS surgery referrals here.
Keloids are your body's response to trauma including cuts or punctures, incisions from surgery, insect bites, acne, chickenpox, tattoos or piercings. Your body creates an excess of scar tissue around these areas resulting in a hard, smooth bump aka a keloid. They can be painful, itchy or have no sensation at all. We often treat keloids with a combination of injections and lasers.
SCAR & STRETCH MARK TREATMENTS
Scars and stretch marks are part of life but if you are feeling as if they are detracting from your confidence rather than boosting it, we have very effective options for either fading or completely removing including laser treatments and science-backed topical products.
There are many different types of scarring including 'ice pick scars' which often presents as little round dots or small, sharp indentations that are wider at the skin's surface and narrow into a point. These are very common for those who've also experienced acne.
TCA CROSS, SUBCISCION and MICROPEN
For some types of scars including ice pick and rolling scars, our board-certified dermatologists will recommend TCA Cross, subcision and/or micropen. These types of treatments are often performed as a series.
TCA CROSS uses trichloroacetic acid (TCA) to chemically reconstruct a scar. During a quick in-office treatment, one of our providers will deposit a very small amount of concentrated TCA to the scar. We always recommend performing TCA Cross under the supervision of a board-certified dermatologist and never as an at-home treatment.
Read more about our MicroNeedling (aka MicroPen) treatments here.
Eczema and psoriasis are both uncomfortable skin conditions that can cause red, itchy patches that can feel dry or even crack. Although they can present on the skin similarly, they are very different types of atopic dermatitis and require specific approaches to help treat. Our providers will assess your skin to help determine the underlying cause and design a treatment plan to effectively address.
Rosacea is a recurring skin disease that commonly appears on the face but can manifest itself in other places on the body. The tell-tale sign of rosacea is facial redness. If our providers determine you are experiencing rosacea, they will design a custom plan that may include prescription skincare products, laser treatments as well as help you to identify triggers to keep your rosacea in remission.
Melasma is the reason that many of our patients book their first appointment with us. Hormonal changes and sun exposure can cause patches of pigment to seemingly show up overnight and stubbornly refuse to leave. Often people have tried various treatments or products with little to no success. Our team of dermatologists, nurses, and estheticians have the expertise, experience, treatments, products, and prescriptions to effectively treat melasma for beautiful results.

Read more about our approach to Melasma here.
Our providers are committed to constantly learning, researching and conferring with other dermatology professionals to expand their knowledge base.
We have been on the cutting edge for developing treatments for more rare skin disorders. As of 2018, Dr. Andrea Hui Austin has been using a ground-breaking method to treat a condition known as DSAP (Disseminated Superficial Actinic Porokeratosis). This precancerous condition leads to reddish-brown, scaly spots most commonly seen on the arms and legs but sometimes will show up on other sun-damaged skin. It is due to an abnormal sun sensitivity and in most cases is inherited, although it has also been seen in patients with compromised immune systems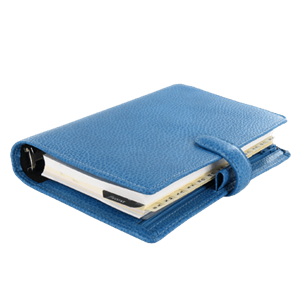 If you're in the Bay Area, reach out for a consultation with one of our board-certified dermatologists. We are confident if you are experiencing a skin issue, we can help. We know everyone can have better skin.

Related Procedures
Related Posts