Schedule a free Emsella phone consultation with Mary Krempa RN and take back control of your life!
You may reach Mary by filling out the contact form found on this page. ---->
Do you sometimes leak when exercising or even simply from coughing or sneezing? According to the American Urological Association, so do many others. In fact, 25-45% of women older than 30 years old suffer from stress urinary incontinence and although men are less likely to report it, they too often suffer from incontinence.
General aging of the body, childbirth, and menopause can all lead to a weakened pelvic floor, resulting in the inability to control our bladder. For too long the solutions have been unattainable (ie hundreds of Kegels a day), uncomfortable (pads) or invasive (surgery). But now a non-invasive solution is giving back patients control over their lives.
Emsella Reviews
"After multiple vaginal births and an active lifestyle, I thought that it couldn't hurt to try Geneveve. I was told to expect improvements in laxity, lubrication, and incontinence. The procedure was only uncomfortable in that you are letting something treat you vaginal area; once your mind gets over that, the procedure is easy and I did not experience any significant discomfort. I first noticed an improvement with incontinence (vigorous exercise or just laughing too hard don't cause wet pants anymore!), and then increased sexual pleasure detectable by both my partner and myself. From my perspective, this was an easy procedure that has enhanced my lifestyle in ways that I didn't think could be improved."
- Anonymous /
Office Visit /
Aug 22, 2017
"After having two children and before Emsella I could literally not run .Each time I tried, I would literally "wet my pants" .My OB/GYN suggested surgery, but I thought I'd give Emsella a try. After 6 sessions I am dry as a bone after running and can even do jumping jacks without embarrassing leakage. My sex life has also improved. I am so grateful to Bay Area Dermatology and Dr. welsh for suggesting the treatment. It was painless and very discreet. (45 year old female)"
- R.S. /
Office Visit /
Dec 12, 2019
"After two treatments, I flew to Miami and danced for 3 hours to a salsa wedding band. I've been incontinent for 21 years since the birth of my son, and Emsella helped turn back the clock to a life where I'm not wondering where the nearest bathroom is. The treatment takes 28 minutes, there are 6 in the series, and absolutely no pain or discomfort. Just sit and read your emails! OMG I cannot recommend this enough!!!"
- KW /
Office Visit /
Mar 20, 2019
"Dr Hui-Austin has made every person in my family better with her brilliant mind, out of the box approach to tough technical skin problems, anti-aging support and serious skin care. We left Stanford for her and never looked back. She is kind, gentle, supportive, inventive and compassionate. Me: 55, Ultherapy, skin cancer checks, Emsala for incontinence!!!!!! Daughter: 18, acne, skin checks, kybella for chin fat pocket inherited from father Son-21, cystic acne, terrible scarring on face and back Husband- skin tags and other issues We all love her! Thank you for everything!!"
- K.W. /
Yelp /
Mar 11, 2019
Previous
Next
Emsella is a unique, non-invasive, FDA-cleared procedure that helps treat urinary incontinence by strengthening the pelvic floor. The technology gently but effectively stimulates the pelvic floor muscles with thousands of supramaximal contractions per second. This stimulation leads to muscle re-education and thereby regained control over both the pelvic floor muscles and the bladder.

WHY DO PATIENTS LOVE EMSELLA?
Patients love how easy and effective Emsella is. During an Emsella treatment you simply sit on a chair, fully clothed in a private treatment room. The treatments are a swift 28 minutes during which your pelvic floor will contract over 11,000 times. Patients describe the sensation as a fast flutter, comfortable and not at all painful. Many often use this time to check their emails or catch up on their favorite Netflix. Emsella is an easy lunchtime procedure and you may return to your normal activities, including rigorous exercise, immediately following treatment.
Interested in coming in for an Emsella treatment? Feel free to send a consultation request on this page or call our office at 415-292-6350.
No preparation is necessary for the Emsella treatment. During the treatment, you will be seated, remained fully clothed and experience tingling and pelvic floor muscles' contractions. You may resume daily activities, including vigorous exercise immediately after treatment. A typical treatment takes about half an hour. Although your provider will tailor a treatment plan specifically for your individual needs, most patients will need 6 sessions, scheduled once to twice weekly. Some patients observe improvement after a single session. The results will typically continue to improve over the next few weeks.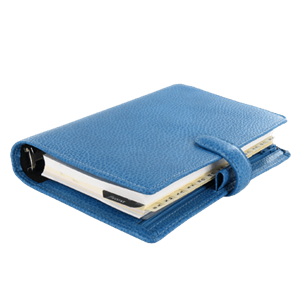 I started experiencing leakage after I had children.
Many women report incontinence after vaginal delivery or even c-sections as pregnancy, not just delivery, can put a strain on pelvic floor muscles. Emsella provides the strong contractions that can strengthen these muscles and once again, give you back control.
As I'm getting older I notice that I'm experiencing leaks when I never did before.
The onset of menopause can bring with it a weakening of the pelvic floor muscles. Typical recommendations include dietary changes, such as the elimination of caffeine, and often medications. Many of our patients find the Emsella treatments a more desirable option.
I leak when I work out.
It's very common for those suffering from stress urinary incontinence to leak during physical activity, or even just sneezing or coughing. Emsella is a great option for patients that are unable to fully strengthen the pelvic floor muscles on their own.
Can't I just do more Kegel exercises?
The difference between a self-induced kegel and a contraction created by the Emsella is significant. During one Emsella treatment, your pelvic floor will contract over 11,000 times. While we encourage patients to use Kegels to maintain results from Emsella treatments, getting the muscles strengthened to that point would be difficult (and time-consuming!) on your own.

Can men use the Emsella for incontinence?
Yes! The Emsella is now FDA approved for men. Men often report incontinence after treatments for prostate cancer.
Is there anyone who can't use the Emsella?
If you are pregnant, have any metal implants (such as pacemakers, copper IUD's, electronic implants) or have a bleeding disorder, you are not a candidate for Emsella.
WILL I NEED MAINTENANCE TREATMENTS?
Encouraging early studies show that most patients will enjoy a 60% improvement after 6 Emsella treatments. However, just as with all procedures, we cannot predict how your unique body's physiology will respond to Emsella. Many patients find that the Emsella treatment is so quick that is easy to schedule maintenance treatments as needed.
Related Procedures
Related Posts