About LED Light Treatments
Have you tried LED light treatments at Bay Area Cosmetic Dermatology for your facial skin? There are many ways to tighten your skin and improve its tone and texture, such as non-ablative laser treatments, intense pulsed light (IPL), micro-focused ultrasound, radiofrequency energy, or microneedling. All of these mentioned techniques work below the skin's surface on the dermal level, usually without injuring the outer layers of the skin. Most of these treatments rely on some degree of heat damage to the deeper skin layers for their rejuvenating effects. For instance, Ulthera uses ultrasound energy to heat collagen deep in the dermis, causing the strands to contract and tighten the skin's surface. It causes some pain, but recovery time is less than a day.
Our aesthetics team offers a technique called light-emitting diode (LED) photo modulation that doesn't heat or damage deep skin layers. LED light treatments involve the use of a lower level of light to treat sun-damaged skin. It has less dramatic outcomes compared to many other rejuvenation approaches, but it's comfortable and requires no recovery time. We can assess your skin at our San Francisco, CA office to see how you may benefit from LED light treatments.
Reviews
"I am not exaggerating when I say that Dr. Andrea Hui Austin is a LIFE CHANGER. I've been seeing her for almost two years now for treatment of my rosacea and acne and skin is clearer than it's ever been, clearer than I ever hoped it would be. I first started seeing Dr. Austin in 2019, a few months after I turned 31. I'd been diagnosed with rosacea in middle school and had otherwise had fairly clear skin until I reached college. In college, I started breaking out more and more frequently until my acne was basically chronic. Some people in my family had late-bloomer acne, so I told myself it would probably just clear up as I got older, and I tried to take the best care of my skin that I could in the meantime. I tried every OTC treatment under the sun, went on different diets, and saw a series of dermatologists who put me on a range of topical medications and oral antibiotics. Nothing made much of a difference and by my late 20s I'd was so close to giving up and resigning myself to having bad skin for the rest of my life, although it made me feel miserable.That's when I realized that the one thing I hadn't tried was seeing a dermatologist who specializes in treating rosacea. I did some googling and Dr. Austin's name came up again and again, so I scheduled a consult. My expectations weren't high, given how little luck I'd had before. But Dr. Austin completely blew me away in the consult. Not only was she able to explain why my rosacea was causing these breakouts, but I was blown away by her empathy; she started the appointment by asking me to tell her about my history of rosacea and acne and after I went through the litany of things I'd tried she said, "I'm so sorry you had to go through that." It made me tear up to feel like someone cared and understood how much having bad skin can take a toll on self-esteem.She started me on a routine of oral medication and new topical skincare products, and did an excellent job of answering all my questions and explaining how each product or medication worked and why it was necessary. I noticed a difference in my skin within weeks, and once the breakouts were more under control we began a series of laser treatments to help tame the rosacea. As my skin continued to heal and improve, the treatments became less frequent, and I'm now at the point where I only have them a few times a year. My skin has healed enough that she's also able to address the scarring I have from acne and, honestly, that's a milestone I never thought I'd reach until I started working with her. She's continued to be a thoughtful and kind person, celebrating the milestones with me as my skin healed, remembering details about my personal life, and engaging me in conversation during the treatments; I feel like she really cares.As a bonus, the whole BACD staff is competent, professional, and friendly. They keep things running smoothly, call/email back quickly, and have a very flexible auto-ship program that sends my topical products to me four times a year. BACD has done a sterling job of adapting to the pandemic--they've put up signage, spaced out appointments, created physical distance in the waiting room, and changed their payment process so you pay in the treatment room. I've noticed some other places get lax with these types of measures as the pandemic has gone on, but BACD has been incredibly consistent, which I appreciate.If you have rosacea and acne, Dr. Austin is your gal. She's truly and completely changed my skin in a way I never thought possible. I highly, highly recommend her!(The photos I've included from her office are from before the acne scarring treatment; the personal photos I included are after one acne scarring treatment. No digital filters, no makeup or concealer in any of these photos!)"
- L.S. /
Yelp /
Jan 18, 2021
"What an incredibly professional and heart felt office.  I have to say that my visit was like no other Dermatology office I have been to.   I worked in the Dermatology field for over 13 years and have worked with many Dermatologist.  Dr. Andrea Hui Austin is like no other.  Her professionalism and exceptional knowledge is astonishing.  She takes the time to get to know you which in my opinion really helps her as a provider get to know what will work best for her patients.  my treatments with Dr. Andrea Hui Austin are spot on, she has brought my skin back to life.  Lets not forget the staff and how they make a patient feel cared for from check in to check out.Couldn't have asked for a better experience.Five stars all the way!"
- R.H. /
Yelp /
Jan 13, 2021
"This place is the élite Dermatology spot in the Bay Area. Dr. Welsh and her team are simply incredible in their professions. The place is talented, clean, proficient and all with a personal touch you will not soon forget. For many years now I have simply gone in and sat down and let them do what they know best. Keep up the great work!"
- K.R. /
Google /
Sep 01, 2020
"I visited Dr. Austin for a skin consultation after receiving a recommendation from one of my friends who sees Dr. Austin for Botox (Xeomin) injections and to review & remove any suspicious moles/freckles and review skin damage on my neck.  Her office staff are very friendly & helpful. After washing my face (they provide makeup pad removers, facial wash & a hair band), photos were taken including one with a camera to determine sun damage. Dr. Austin has a very positive, glowing energy about her & was very easy to speak with about my skin concerns. After a full review of my skin & my skincare regimen, I got 20 units of Xeomin in my forehead & removal of a mole that was progressively getting larger on my upper lip. Thankfully the lab report indicated that it was benign. I visited again about 10 days later for additional freckle removal & treatment for sun damage on my neck, as well as a check in for my Botox injections to see how it settled in. The Botox looked great & my skin was smooth. I've healed up from my 2nd visit & my skin looks great.Her strongest recommendations is to always wear sunblock (I wear 2-3 layers on my face but I forgot to apply on weekdays to my neck when I was living in Hawaii which resulted in 15 years of sun damage while driving )."
- P.M. /
Yelp /
Oct 15, 2020
"I highly recommend Dr. Steven He. I have had melasma and Nevi of Ota from on my cheeks and temples for the past 15 years. I've tried treatments from other dermatologists, including hydroxychloroquine cream, with no improvement. I've also met with other laser treatment centers, who presented cookie cutter treatments. However, I've seen friends and family get rebound hyperpigmentation on their face from aggressive dose of laser therapy. For Asian skin, sometimes the dose of laser and strength of chemical peels have to be adjusted due to skin sensitivity. As an Asian female physician, I was cautious about who to trust. I chose Dr. He because I heard he has lots of experience with Asian American patients. I started seeing him a few months ago, and I am extremely confident in his skills. He is thoughtful about his approach and tailors his treatment plan to the individual patient. I have had 5 treatments, starting with chemical peels to remove superficial melasma, and now transitioned to laser treatments for the darker spots. The spots have significantly lightened. I recently saw my family, who had been hounding me for years about my spots, and they could not even notice the spots! I am extremely satisfied with Dr. He's care. He is a knowledgeable, conscientious, effective physician."
- W.T. /
Yelp /
Sep 16, 2020
Previous
Next
LED photo modulation appears to work best on skin with mild to moderate sun damage, large pores, wrinkles, and poor skin texture and quality. Ideal candidates may also combine these light treatments with other rejuvenation techniques for even better results. It is also safe for all skin types.
Before your treatment, your face will be cleaned and makeup will be removed. Then, you will sit in front of LED panels with your eyes shielded while a bright light flashes onto your face for about 20 minutes. You should have no discomfort, redness, or a sensation of heat in the skin afterward. You can return to normal activities right away. Typically, you start with a series of treatments twice a week for 4 – 6 weeks. To maintain results, you may need 3 – 4 follow-up sessions per year. LED light treatments may also improve acne and reduce facial redness from rosacea or sun damage.
In two clinical trials involving a total of 183 patients, LED photo modulation has produced improvements in skin texture, skin discoloration, redness, and fine lines around the eyes in most patients. A study in the journal Lasers in Surgery and Medicine followed 90 patients with mild to moderate photoaging for a year after two months of twice-weekly treatments. Results were evaluated with digital photographs, skin surface measurements, and skin biopsies.
The researchers reported some improvement in 90% of the participants. Results were best in the fourth month after the treatment. By month 12, there was some decline, although the skin's condition was still better than before treatment. All biopsies showed improved collagen production.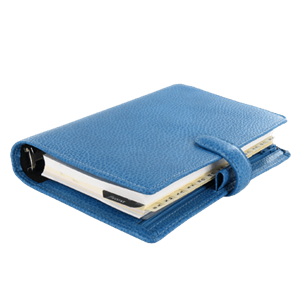 Plan Your Procedure
Procedure Recovery Location

Outpatient
Contact Us
If you are interested in these treatments, call Bay Area Cosmetic Dermatology for more information. With our consultation and facial skin assessment, we will be able to recommend the right facial rejuvenation treatment for your skin. Your comfort is one of our top priorities. Schedule with our team by phone or fill out an online request form.
Related Procedures
Related Posts