Melasma is a common skin problem that causes brown or gray-brown patches on the forehead, cheeks, chin, above the upper lip, and on the bridge of the nose. Some patients also experience melasma on their neck and/or forearms. Melasma is considered a cosmetic issue, as it does not cause any medical problems. However, many patients seek treatment for melasma because it affects their appearance and, in turn, their confidence.
Melasma is more common in women than in men. According to the American Academy of Dermatology, only 10% of melasma patients are men. Thought to be triggered by hormones, melasma is commonly experienced by women during pregnancy and therefore referred to as "the mask of pregnancy." People with darker skin are more at risk of developing melasma, as are people who have a blood relative with melasma. Another cause of melasma is sun exposure, making daily SPF application an absolutely essential part of treatment and prevention. We recommend a mineral sunscreen with SPF 30 or higher be applied every morning no matter what your skin type may be.
At Bay Area Cosmetic Dermatology our expert team of skin care professionals, including board-certified dermatologists, registered nurses, and estheticians help patients diagnose and treat melasma. We use the most advanced medical-grade skin care products, prescription topical and oral medications, and procedures to effectively treat melasma.
Although women and people with darker skin are more prone to melasma, the exact cause is unknown. However, doctors believe that melasma is caused by overactive melanocytes, our pigment-producing cells. Since people with darker skin have more active melanocytes, this explains why they are more likely to develop melasma.
Melasma Reviews
"MELASMA NO MORE! I love love love BACD and Dr. Andrea Hui. I moved to the area last July from the East Coast and was looking for a new doc to help me manage my melasma. I have been dealing with melasma for over five years and nothing seemed to work. It was getting worse and I received contradictory guidance. Dr. Hui is very accessible, really  listens, and more importantly personalizes the treatment approach to the patient and skin type. She managed my expectations and gave me reasonable timelines for expecting changes. She also offered me new interventions as they became available. After seven months of faithfully following the skin care regimen she suggested, coupled with peels and medication, I am virtually spot free. I have ventured outside my house with nothing but sunscreen, after years of full coverage makeup to hide the spots. I am ecstatic about the quality of care Dr Hui and the staff at BACD have provided. I never felt like they were unnecessarily pushing products and procedures on me. Without reservations I recommend this practice."
- M.G. /
Yelp /
May 18, 2017
"I suffered from melasma for about 5 years after 2 fraxel treatments. I went to two doctors for melasma consultation , but they only pushed for those expensive laser. I was hesitant to do any laser as it was the cause of my melasma and the result can be unpredictable. Basically, I just lost all hope and accepted my fate until I met Dr. Hui! Dr. Hui gave my life back to me!!! I am reborn !!! Before meeting Dr. Hui, I was depressed , and I lost a lot of valuable family times. I didn't want to go on any vacation because all I worried was my face. I was scared to go out during summer time because of the sun exposure. I decided to see Dr. Hui after all the 5 stars reviews on the internet. I travel 120 miles to see Dr. Hui, but I must say I'm a lucky girl because I am finally in good hands! Dr. Hui is honest, compassionate, competent, skilled and knowledgeable. She is up to date on the latest treatment, and she puts patient's safety as her top priority, which is hard to find in the beauty industry these days!! She assessed my previous treatments and came up with a comprehensive treatment that treats me internally & externally! She explained the treatment plan to me and told me other options in case if those fail. She gave me a oral medication which costs less than $10 with my insurance! She introduced a better sunscreen to me to prevent formation of new brown spots. Her office has special formulated Retin-A that will further help with lightening the spot. I am happy to stop using hydroquinone since it was causing redness to my skin & it  can't be used on a long term basis. Dr. Hui put me on a safe lightening serum that doesn't cause any irritation to my skin. Within 3 weeks of her regimen, I was comfortable to go out in the public without any makeup !!!! I used to spend 20 minutes putting on makeup & concealer and still looked horrible. Now, my routine is less than 5 mins!!! I am now in the third month of treatment , and my skin improved so much without any procedure! I plan to have a few chemical peels to get rid of those residual pigment. I feel liberated !!!! I am finally being back to myself!! I begin my day with a big smile to myself in the mirror , and it would not have happened if it wasn't for Dr. Hui! Dr. Hui gave me a second chance in life! Not only does she reverse the damage from the laser, I am now on my way to a better version of me. My skin is smoother and healthier than before my melasma. My self-esteem is back up, and I'm no longer depressed. Words can't express my gratitude towards Dr. Hui. For those of you who are suffering from any kind of skin problem, I highly recommend you to see Dr. Hui. Even if you have no major skin concern, Dr. Hui can take your skin to the next level. My sister, who has good skin, started to see Dr.Hui after seeing my dramatic results. She said her pores are smaller, and she has a nice glow now!!!  Thank you Dr. Hui for giving my life and my family life back to me!!!"
- J.M. /
Yelp /
Jun 27, 2017
"If you need an honest and accurate opinion of your skin condition, and what you should do to improve it, you must see Dr Andrea Hui. I've been to many dermatologists in the past few years, and she was the only one that could really assist me with my Melasma."
- P.S. /
Yelp /
Jul 18, 2017
"I have been in to see Dr. Welsh three times and been thrilled each time with the result and/or prescription. I have been to other dermatologists and these ladies "get it" better than most. The first time I went in to inquire about how to improve the look of my aging skin and they started me on retnoids-which have been a game-changer.  Women in their 30s and 40s shouldn't have to battle acne and wrinkles at the same time!  I have been using them for three years now and could not be happier with the result.  I went back in to have a light peel done to try and remove some melasma on my forehead and chin from years of sun abuse (I now wear sunscreen religiously, but had a misspent youth in tanning beds...).  I also received some other in office treatments that did not disappoint.  Dr. Welsh saw me for two of those appointments and her very capable staff saw to my needs the third time. I plan to make an appointment to return to see Dr. Welsh and her friendly and competent staff as I prepare for my upcoming wedding this summer to make sure I look my best. Reasonable pricing for this area and realistic results are what I expect and what these ladies have delivered each time I have been in. Highly recommend!!!"
- S.R. /
Yelp /
Feb 08, 2014
"I have melasma.  Or should I say HAD! My bff recommended Dr. Welsh as she had this HUGE grey thing growing in her dermis some years ago and Welsh magic-wanded it. I am getting ready for my wedding and nada I have tried over the last few years has helped.  I have done just about eerything you can do without a prescription.  I'd gotten to the point of hating the mirror just because of my skin.  That was a new experience for me because my entire life I was able to avoid skin problems. Never had issues, even in my teen years.  Anyway, now tables turned and my skin had become horrendous - the dark mask was getting worse by the day it seemed.  I thought laser was next so I went to see Dr. Welsh.  She told me the real deal - laser wouldn't help (at least not permanently) melasma, especially as mine was hereditary.  She put me on Obaji Nu Derm and in 4 weeks my life has changed.  I mean REALLY.  The spots have almost completely cleared up and my skin is even better than before. So happy with the correct assessment of my skin that I am also going back to Dr. Welsh's group for laser hair removal.  So happy when something really works and someone really really knows their stuff.  Thanks Dr. Welsh!Also:- Parking all over the place (lots, even occassionally street)- Very flexible appointments once you have had your first"
- I.L. /
Yelp /
Jul 22, 2008
Previous
Next
There is no cure for melasma, however, there are a number of treatment options available, including prescriptions such as hydroquinone, tretinoin, and corticosteroids and treatments such as chemical peels, microdermabrasion, laser treatments, and light treatments. Our office compounds and dispenses high-quality prescription strength topical gels that effectively combat the symptoms of melasma. Patients may purchase these at check out following a visit with one of our board-certified dermatologists. A series of 4-6 chemical peels is also often a very effective treatment for melasma as is our Hydrafacial MD and SilkPeel microdermabrasion treatments.
Notoriously stubborn to treat, melasma treatment requires a commitment on behalf of the patient. Best results are achieved when patients careful adhere to their prescribed skin care regimen and treatment plan. Since melasma is a recurring condition, follow up appointments and maintenance treatment is often necessary. However, with patience, consistency, and the expertise of our treatment team, patients at Bay Area Cosmetic Dermatology are able to achieve more even-toned, glowing, and vibrant skin.
At Bay Area Cosmetic Dermatology we truly believe that everyone can have better skin, including you! Melasma can act as a mask, obscuring your innately vibrant skin and making you feel less confident. If you have melasma, please call our dermatology office to schedule a consultation. Our team of experts can help you reveal the skin you have always wanted.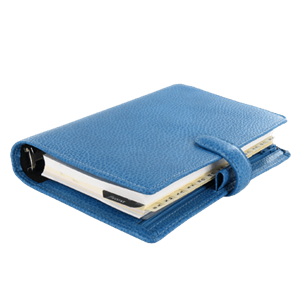 Related Posts