About Acne/Cyst Treatment
Seventeen million Americans currently have acne, making it the most common skin disease in the country. Also known as acne vulgaris, acne is a skin condition that most of us have experienced at one time or another. It appears on the surface of the skin in the form of blocked pores (blackheads and whiteheads), pimples, and deeper lumps (cysts and nodules). Three factors contribute to acne formation: overproduction of oil, irregular shedding of dead skin cells within the pore, and buildup of bacteria. Acne occurs when the oil produced by sebaceous glands does not reach the surface of the skin, but becomes trapped in the tiny follicles of the skin. This microscopic plug may close off the pore, causing the follicle wall to bulge, which creates a whitehead. If the pore remains open, the top surface of plug may become darkened, causing a blackhead. In both cases, the bacteria, P. acnes thrive in clogged follicles. When this bacteria leaks out of the follicle into the surrounding tissue, the lesions become inflamed resulting in pimples, pustules, cysts, and larger nodules. At Bay Area Cosmetic Dermatology, our team of board-certified dermatologists and skilled skin care professionals have the knowledge and experience to help you have clear, acne-free skin.
No one has more trouble with acne and cysts than teenagers. During this often tumultuous stage of development, blemishes on the face can potentially lead to long-term self-esteem problems. While there are plenty of over-the-counter acne medications and treatments, these do not take into account the many causes of acne (hormones, genetics, certain medications, oil-based makeup, stress). Instead of wasting money on ineffective over-the-counter treatments, teens can get better results with the expertise of one of our board-certified dermatologists or our physician's assistant. Our medical professionals will assess your skin and develop a customized treatment plan to treat your acne. There are many effective topical and toral medications as well as professional treatments that can be prescribed by a dermatologist or physician's assistant for fast results.
Acne and Cyst Treatment Reviews
"I can't say enough good things about Dr Welsh and Dr Huy.  I have been seeing Dr Welsh for 20 years, since high school.  She has saved my face a few times... Severe cystic acne, severe acne scarring all over my entire face, a dog attack that severely mangled my cheek... big stuff.  Over the course of my life I have experienced that feeling of shame and insecurity because my face looked so messed up that I didn't want people to look at me.  And every time, Dr Welsh put my face back together and then some.  Which essentially gives you your life back, because you can face the world with confidence and really show up and be present in conversations, instead of tripping out over how how destroyed your face looks.Those are the extreme cases that Dr Welsh has helped me through.  Always, she is compassionate, straight up, and comes up with a game plan and a timeline, and doesn't want to stop until whatever the issue is perfectly resolved.  Pretty much everything you want when you put your face in someone's hands.Now I am in my late 30s so there are a new bag of things that that can be improved upon that pop up: wrinkles, face and lips losing its fullness, and discoloration (hyperpigmentation).  And again, I don't trust anyone to mess with my face, EVER, unless its Dr Welsh or Dr Huy.  Dr Welsh is a master at filler because she basically refuses to make you look unnatural.  She will make you look refreshed and well-slept, but even if I beg for slightly fuller lips she looks at me and says, "No."  That's what you want.  Someone who says no.  Dr Huy is amazing.  At first I felt like I was cheating on Dr Welsh by seeing her as well but she is awesome and just as skilled.  I highly recommend you try her, because they have similar approaches and equal skill set.  I am so glad I gave her a chance because she is fantastic and she dealt with this discoloration and redness/rosacea problem that started a year ago.  Again, she was sweet and supportive, gave me a game plan and a timeline.  exactly what you want when you are stressing over something on your face.  I love Dr Huy.Everyone who knows me knows that I call Bay Area Cosmetic Dermatology "my happy place".  Such caring, such professionalism and and attention to detail, such a personalized care regimen that makes you feel like you are in the right hands and you can relax and there is light at the end of the tunnel.  I am a die-hard supporter."
- A.M. /
Yelp /
May 08, 2017
"Acne, acne scars, hyper-pigmentation, discoloration, Bay Area Cosmetic Dermatolgy is the place to go! I have been to numerous dermatologist and estheticians in multiple states and have spend upwards of $5,000 before coming to Bay Area Cosmetic Dermatolgy and seeing Dr. Andrea Hui. As soon as Dr. Hui came in the room she knew exactly what I needed to fix my skin. She and along with her awesome, very polite and super knowledgeable assistant, Ariana, will service your skin needs in an unparalleled manner.                     I am all about one thing, which is results. As mentioned above I have spent and have been to numerous dermatologist that have wasted so much of my time and money. Before meeting with Dr. Hui I used countless creams, injections, peels, facials, etc.,etc.! As a result of so many failed attempts at fixing my scars and pigmentation I started to research, which lead me to Dr. Hui.           Meeting with Dr. Hui was unrushed, which encouraged me to fully explain my history, unlike other dermatologist that gives you less then five minutes to explain. I did not want any more creams or facials being that none of that worked, which I made clear to Dr. Hui who completely understood. After talking with Dr Hui we settled on a treatment program, which included the V-Beam, Juvederm Ultra Plus, CO2 laser and subcision, lighting pads and ONE Retin-A cream. This program was not to take place at once but over time as I see her monthly.             To tell you the truth, you will need more then one V-Beam session, currently I am on my fifth and my face is clearer then ever before. The subcision was performed when Dr. Hui put in Juvederm Ultra Plus, which took place around the fourth V-Beam session. Subcision along with filler helps with the appearance of acne scars, which Dr. Hui performs painlessly and meticulously. The filler allowed my face to look fuller - NOT botched - just smoother from the trauma left behind from my acne. My lighting pads came after my 2nd visit with Dr. Hiu. She actually recommended the lightening pads as a more affordable solution to help with my brown pigmentation on my shoulder, chest and back so that I didn't have to spend more money on laser. I was very pleased with this idea because I was expecting to spend upwards of $1,400 before Dr. Hui recommended a more reasonable, thoughtful solution.                    All in all, the prices are NOT expensive and if you want your skin to look great, see Dr. Hui. Not everyone is the same but if you have a skin issues, you will most likely need some sort of IPL laser, which is exactly what Dr Hui specializes in. I have lived in Minnesota and Colorado and the prices are the same as the dermatologist in both land locked states. People say the prices are expensive because cosmetic dermatology as a industry is expensive. If you have any skin issues and would like to finally have them addressed, please visit Dr. Hui and her wonder staff. She is beautiful in and out and will get you the results you need."
- M.O. /
Yelp /
Jan 25, 2017
"Dr. Hui is a great dermatologist. If you're are in need to fix your skin, go to her. Just one session and you will get hooked on her attention to detail, truthful advice and great array of treatments.As a teenager I struggled with acne and went through accutane, multiple creams and not many good results. Last year I was starting my 30's and was still struggling with some breakouts mostly on my chin and neck (hormonal acne related to PCOS) and uneven texture overall. I couldn't bare to "become an adult trapped on the skin of a teenager" and  found Dr Hui while browsing for "best dermatologist in SF". Since day 1, Dr Hui and her team were amazing, approachable and patient to respond all of my questions.Among many of the services I had were some peelings, dermapen treatments, botox and  hydrafacials. Thanks to a personalized skin routine that Dr Hui created for me, I have been acne free for months! People compliment my new "glowy" skin and I rarely need to wear any makeup. Sunblock, powder and off I go! It's hard to believe I once had troubled skin!The experience of each visit is also remarkable: The office space: beautiful, clean and spacious. A team of ladies on the front desk will check you in and make sure to refill all your home care products. There also an amazing option where they can mail you any cream or product that you need. Comes handy when you cannot escape the office but need to refill your creams.The staff: every nurse and practitioners I've had had been courteous and amicable. Claire has been doing most of the appointments and she's the best! She can guide you through every step and let you know what's the purpose of each treatment, or she can let you enjoy your treatment while you immerse on your thoughts. She seems always on a good mood and very easy to be around. She always checks if I feel comfortable through the procedure and makes sure I address any remaining questions to Dr. Hui.The products: high quality brands as SkinMedica, Obagi and Jane Iredale among others. All the appliances and machines seem to be at their best form and clean!Dr. Hui: really nice, knowledgeable and trustable! She promised me a due date for when I would see results and she was on point! We'll continue working to keep my skin on maintenance mode and preserve beautiful skin."
- M.Q. /
Yelp /
Dec 03, 2016
"Dr. hui is the BEST. I felt like she took the time to know me and my skin and prescribed a simple comprehensive regime that has pretty much cured my adult acne and faded the scarring. I'll do anything she tells me"
- J.H. /
Yelp /
Feb 24, 2017
"Dr. Hui is phenomenal! I came in thinking that I had a very bad case of acne, Dr. Hui properly diagnosed and cured my rosacea. I had large bumps and redness on my cheeks. She gave me topical treatments, vitamins, and vbeam treatments. I was hesitant about the vbeam but Dr. Hui took the time to explain the treatment and I'm so glad we went forward with it! My skin is the clearest it's been in years! The staff at Bay Area Cosmetic Dermatology is amazing! At my last appointment, Chrissy assisted in my vbeam treatment and she was terrific! The office is incredibly responsive and professional. I highly recommend Dr. Hui and Bay Area Cosmetic Dermatology!"
- K.M. /
Yelp /
Dec 01, 2016
Previous
Next
A "flare-up" of acne can occur for a number of different reasons, including hormonal fluctuations associated with puberty, pregnancy, and menopause. In addition, certain medications and drugs, as well as stress and a poor diet can also cause acne. Once the causes, of acne are diagnosed, a proper treatment plan can be established. No matter what is causing your acne, we can help you have clearer skin.
Research shows that over-the-counter ointments are not proven to effectively treat severe acne. Our dermatology office offers many treatment options to control and manage acne and clear its symptoms. For milder cases of acne, prescription topicals that contain salicylic acid, benzoyl peroxide, tretinoin, and/or spironolactone can help. We compound prescription strength acne products right here in our office, so there is no need to go to the pharmacy. There are also oral antibiotics, such as doxycycline, minocycline, or tetracycline that may clear up the skin. For more severe cases of cystic acne, our prescribers may recommend a course of Isotretinoin (Accutane). Our team is experienced with the FDA mandated iPledge program and are able to accommodate all of the requirements of the program.
In addition to topical and oral prescriptions, microdermabrasion treatments, such as HydrafacialMD or Silk Peel, can help to treat and prevent acne by deep cleaning the pores and exfoliating the skin. Laser treatments can help reduce redness and other pigmentation issues associated with acne. Chemical peels and microneedling may also help depending on the type of acne. Once the patient's acne is clear, we have several cosmetic options to diminish acne scarring including the Fraxel re:pair skin resurfacing laser and the Candela Vbeam Perfecta laser.
Our patients who have the best results closely follow their recommended skin care regimen and treatment plan. At Bay Area Cosmetic Dermatology, we have found that the key to clear skin is consistent use of recommended prescription and cosmetic products and regular follow up appointments with one of our dermatologists or our physician's assistant. The great news is that with our help plus your dedication, you can have acne-free skin!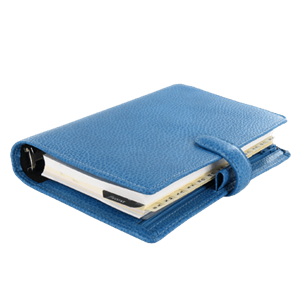 We truly believe everyone can have better skin. Stop suffering from painful and embarrassing acne and call our office today to schedule an acne consultation. We will provide a thorough skin analysis and create a tailored treatment plan to help clear up your complexion as quickly as possible.
Related Procedures
Related Posts