About Acne/Cyst Treatment
Seventeen million Americans currently have acne, making it the most common skin disease in the country. Also known as acne vulgaris, acne is a skin condition that most of us have experienced at one time or another. It appears on the surface of the skin in the form of blocked pores (blackheads and whiteheads), pimples, and deeper lumps (cysts and nodules). Three factors contribute to acne formation: overproduction of oil, irregular shedding of dead skin cells within the pore, and buildup of bacteria. Acne occurs when the oil produced by sebaceous glands does not reach the surface of the skin, but becomes trapped in the tiny follicles of the skin. This microscopic plug may close off the pore, causing the follicle wall to bulge, which creates a whitehead. If the pore remains open, the top surface of plug may become darkened, causing a blackhead. In both cases, the bacteria, P. acnes thrive in clogged follicles. When this bacteria leaks out of the follicle into the surrounding tissue, the lesions become inflamed resulting in pimples, pustules, cysts, and larger nodules. At Bay Area Cosmetic Dermatology, our team of board-certified dermatologists and skilled skin care professionals have the knowledge and experience to help you have clear, acne-free skin.
No one has more trouble with acne and cysts than teenagers. During this often tumultuous stage of development, blemishes on the face can potentially lead to long-term self-esteem problems. While there are plenty of over-the-counter acne medications and treatments, these do not take into account the many causes of acne (hormones, genetics, certain medications, oil-based makeup, stress). Instead of wasting money on ineffective over-the-counter treatments, teens can get better results with the expertise of one of our board-certified dermatologists or our physician's assistant. Our medical professionals will assess your skin and develop a customized treatment plan to treat your acne. There are many effective topical and toral medications as well as professional treatments that can be prescribed by a dermatologist or physician's assistant for fast results.
Acne and Cyst Treatment Reviews
"I am not exaggerating when I say that Dr. Andrea Hui Austin is a LIFE CHANGER. I've been seeing her for almost two years now for treatment of my rosacea and acne and skin is clearer than it's ever been, clearer than I ever hoped it would be. I first started seeing Dr. Austin in 2019, a few months after I turned 31. I'd been diagnosed with rosacea in middle school and had otherwise had fairly clear skin until I reached college. In college, I started breaking out more and more frequently until my acne was basically chronic. Some people in my family had late-bloomer acne, so I told myself it would probably just clear up as I got older, and I tried to take the best care of my skin that I could in the meantime. I tried every OTC treatment under the sun, went on different diets, and saw a series of dermatologists who put me on a range of topical medications and oral antibiotics. Nothing made much of a difference and by my late 20s I'd was so close to giving up and resigning myself to having bad skin for the rest of my life, although it made me feel miserable.That's when I realized that the one thing I hadn't tried was seeing a dermatologist who specializes in treating rosacea. I did some googling and Dr. Austin's name came up again and again, so I scheduled a consult. My expectations weren't high, given how little luck I'd had before. But Dr. Austin completely blew me away in the consult. Not only was she able to explain why my rosacea was causing these breakouts, but I was blown away by her empathy; she started the appointment by asking me to tell her about my history of rosacea and acne and after I went through the litany of things I'd tried she said, "I'm so sorry you had to go through that." It made me tear up to feel like someone cared and understood how much having bad skin can take a toll on self-esteem.She started me on a routine of oral medication and new topical skincare products, and did an excellent job of answering all my questions and explaining how each product or medication worked and why it was necessary. I noticed a difference in my skin within weeks, and once the breakouts were more under control we began a series of laser treatments to help tame the rosacea. As my skin continued to heal and improve, the treatments became less frequent, and I'm now at the point where I only have them a few times a year. My skin has healed enough that she's also able to address the scarring I have from acne and, honestly, that's a milestone I never thought I'd reach until I started working with her. She's continued to be a thoughtful and kind person, celebrating the milestones with me as my skin healed, remembering details about my personal life, and engaging me in conversation during the treatments; I feel like she really cares.As a bonus, the whole BACD staff is competent, professional, and friendly. They keep things running smoothly, call/email back quickly, and have a very flexible auto-ship program that sends my topical products to me four times a year. BACD has done a sterling job of adapting to the pandemic--they've put up signage, spaced out appointments, created physical distance in the waiting room, and changed their payment process so you pay in the treatment room. I've noticed some other places get lax with these types of measures as the pandemic has gone on, but BACD has been incredibly consistent, which I appreciate.If you have rosacea and acne, Dr. Austin is your gal. She's truly and completely changed my skin in a way I never thought possible. I highly, highly recommend her!(The photos I've included from her office are from before the acne scarring treatment; the personal photos I included are after one acne scarring treatment. No digital filters, no makeup or concealer in any of these photos!)"
- L.S. /
Yelp /
Jan 18, 2021
"I have been seeing Dr. Austin for almost 3 years now for acne scars treatment and my skin is totally transformed.  People think I look at least 10 years younger than my age. I would say that my acne scars have been improved by 80% after multiple sessions of tca cross and laser genesis.  Most of my ice pick scars have filled in.  Recently I also had Fraxel laser to improve the shallow scars , black spots, and overall skin texture.  Dr. Austin is amazing and she cares about her patient.  She would call me after the procedure to make sure that I was doing fine.  She also responded very quickly on all my questions related to post-procedure.  Now my skin has been improved further after fraxel laser.  I will continue to see Dr. Austin for other treatments to keep my skin young and heathy so I don't age.  Thank you Dr. Austin and her team.  I also wanted to express my appreciation for Mary Krempa who has been doing my laser hair removal for.  Now that my skin is so soft.  I am happy with the results."
- L.C. /
Yelp /
Feb 14, 2021
"I started seeing Dr. Welsh in my early 30's for adult acne. She taught me proper skincare and set me up with the best products. I am checking in yearly to keep products on point with current skin changes. As I age, I need to choose to come in Every 4-6 months for botox & filler. Plus an occasional photo facial and laser hair removal treatments.  It is now 20 years later I honestly could pass for ten years younger than I am. Dr. Welch is magical, in my opinion. If you ask her a question, you are going to get an honest, educated answer. I would not trust anyone else."
- T.Q. /
Yelp /
Nov 25, 2021
"This is my first time seeing a cosmetic dermatologist at 26 yrs old for acne scarring on my cheeks, jawline and some on my temples that I've had for well over 8 yrs. I've always been super self conscious about it and I think have stopped myself from doing things that I enjoy due to it. I was able to book an appt with Dr. He and he was very reassuring. I might've been too comfortable to the point I didn't ask all the questions I now have as someone hesitant to move forward with any kind of treatment, due to the trauma of previous non cosmetic dermatologist. As a mixed (Asian & black) individual, I've always been skeptical about how my skin would be treated since I don't solely have genes of one particular race (which I'm uncertain if it's even a factor). With that in mind, I really like that he went over treatment options that would be most beneficial for my skin with minimal to no side effects.I plan to move forward with subcision to get the ball rolling for my scars. I was prescribed products that were pretty pricy. $700 in total with the consultation fee. I also asked about the pricing of each treatment that may be best for me. I don't think I'm desperate enough to cash out on anything for the sake of my skin without extensive research and consultation but I feel, and from previous reviews I've read, Dr. He is highly knowledgeable, takes his patients into consideration and i don't think this will be for naught. If I know I'm in good hands I will be sure to return. I'm very anxious but very excited to finally give my skin the healing it deserves. So far Dr. He gets 5 stars from me and I'm looking forward to being under his care in the near future. I'll follow up with this review then :)."
- M.G. /
Yelp /
May 09, 2022
"This review is long overdue... I have been seeing Dr. Andrea Hui Austin for the past seven years and she is the BEST! I'm a perfectionist and she addresses all of my skin concerns with skill and compassion. I don't even mind driving up from Los Angeles to see her because she is the only person I trust with my face. She has treated me for and practically erased all of my acne, fine lines and melasma. Thank you, Dr. Austin and all of the sweet staff at BACD!"
- K.M. /
Yelp /
Dec 20, 2021
Previous
Next
A "flare-up" of acne can occur for a number of different reasons, including hormonal fluctuations associated with puberty, pregnancy, and menopause. In addition, certain medications and drugs, as well as stress and a poor diet can also cause acne. Once the causes, of acne are diagnosed, a proper treatment plan can be established. No matter what is causing your acne, we can help you have clearer skin.
Research shows that over-the-counter ointments are not proven to effectively treat severe acne. Our dermatology office offers many treatment options to control and manage acne and clear its symptoms. For milder cases of acne, prescription topicals that contain salicylic acid, benzoyl peroxide, tretinoin, and/or spironolactone can help. We compound prescription strength acne products right here in our office, so there is no need to go to the pharmacy. There are also oral antibiotics, such as doxycycline, minocycline, or tetracycline that may clear up the skin. For more severe cases of cystic acne, our prescribers may recommend a course of Isotretinoin (Accutane). Our team is experienced with the FDA mandated iPledge program and are able to accommodate all of the requirements of the program.
In addition to topical and oral prescriptions, microdermabrasion treatments, such as HydrafacialMD or Silk Peel, can help to treat and prevent acne by deep cleaning the pores and exfoliating the skin. Laser treatments can help reduce redness and other pigmentation issues associated with acne. Chemical peels and microneedling may also help depending on the type of acne. Once the patient's acne is clear, we have several cosmetic options to diminish acne scarring including the Fraxel re:pair skin resurfacing laser and the Candela Vbeam Perfecta laser.
Our patients who have the best results closely follow their recommended skin care regimen and treatment plan. At Bay Area Cosmetic Dermatology, we have found that the key to clear skin is consistent use of recommended prescription and cosmetic products and regular follow up appointments with one of our dermatologists or our physician's assistant. The great news is that with our help plus your dedication, you can have acne-free skin!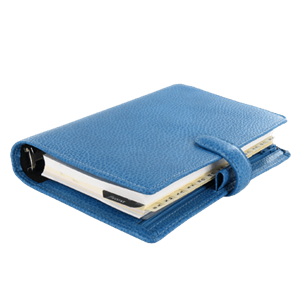 We truly believe everyone can have better skin. Stop suffering from painful and embarrassing acne and call our office today to schedule an acne consultation. We will provide a thorough skin analysis and create a tailored treatment plan to help clear up your complexion as quickly as possible.
Related Procedures
Related Posts