Designed to adhere to the unique movements of your facial muscles, Revance by RHA (resilient hyaluronic acid) is a collection of dermal fillers used to reduce the look of wrinkles. Offering natural-looking results, RHA is beneficial in treating various areas of the face in order to restore lost volume. This can curate a more youthful complexion without the need for a surgical procedure. At Bay Area Cosmetic Dermatology, we offer this innovative cosmetic injection option, along with many others, in order to allow San Francisco, CA patients to experience their desired results. Contact us today to learn more and to schedule your initial consultation.
Reviews
"I haven't been to the cosmetic dermatology side, but I've been to see Roxanne Krempa and she is amazing. What a lovely person, she always made me feel so comfortable and she is excellent at sculpting. I feel so much more beautiful after seeing her. Thank you!"
- L.M. /
Yelp /
May 20, 2022
"When looking to regain my pre baby glow, I knew I had to seek out assistance from the one and only Dr. Austin. Not only were we pregnant around the same time so could relate to everything I was going through, she did so with the most empathy and personalized attention I could have ever imagined. Despite me not being local to the bay area, Dr. Austin continues to check in with me addressing any concerns I may have remotely. I seriously could not ask for more (other than to live a little closer). Thank you for all that you do and continue to do!"
- N.K. /
Yelp /
May 05, 2022
"This is my first time seeing a cosmetic dermatologist at 26 yrs old for acne scarring on my cheeks, jawline and some on my temples that I've had for well over 8 yrs. I've always been super self conscious about it and I think have stopped myself from doing things that I enjoy due to it. I was able to book an appt with Dr. He and he was very reassuring. I might've been too comfortable to the point I didn't ask all the questions I now have as someone hesitant to move forward with any kind of treatment, due to the trauma of previous non cosmetic dermatologist. As a mixed (Asian & black) individual, I've always been skeptical about how my skin would be treated since I don't solely have genes of one particular race (which I'm uncertain if it's even a factor). With that in mind, I really like that he went over treatment options that would be most beneficial for my skin with minimal to no side effects.I plan to move forward with subcision to get the ball rolling for my scars. I was prescribed products that were pretty pricy. $700 in total with the consultation fee. I also asked about the pricing of each treatment that may be best for me. I don't think I'm desperate enough to cash out on anything for the sake of my skin without extensive research and consultation but I feel, and from previous reviews I've read, Dr. He is highly knowledgeable, takes his patients into consideration and i don't think this will be for naught. If I know I'm in good hands I will be sure to return. I'm very anxious but very excited to finally give my skin the healing it deserves. So far Dr. He gets 5 stars from me and I'm looking forward to being under his care in the near future. I'll follow up with this review then :)."
- M.G. /
Yelp /
May 09, 2022
"This review is long overdue! Dr. Austin is incredible at treating rosacea!! Dr. Austin has been life changing for me and my skin. I found her online from searching frantically for someone for years in the Bay who had experience working with rosacea. Rosacea started for me in my early 30s, what felt like out of no where during grad school. After trying many other things, including strictly cutting out foods that were irritating I was still having intense rosacea breakouts. Dr. Austin took pictures, explained what was happening and we went over my skin routine. I learned how there are different types of rosacea, she explained what can irritate it (which can include natural oils!) and then she gave me a very specific skin care routine with products. I saw results almost immediately after using sticking to the topical routine. I recently saw her after 3 years of sticking to my regimen and my skin has greatly improved. I flare maybe a few times a year with stress but it will usually go away that day with combo ointment meant for rosacea. I have even seen lines on my forehead go away with one of the topicals, an added bonus! She is also very encouraging, has a warm bedside manner. If you have been dealing with skin issues and the confidence behind that look no further, Dr. Austin is worth it!"
- K.P. /
Yelp /
Mar 01, 2022
"Great work. I have my son's wedding coming and as mother of the groom, I wanted my son to be proud of how I look. Cynthia, the Nurse Practitioner along with her assistant Bridget, have really done some nice work. After decades of being in the sun, my skin looks so much than it did. The redness is much paler and the tone is much more even. I had noticed that because of aging, my lips were so much thinner. Not anymore!  It's all been great, and I can't wait for the wedding!"
- A.H. /
Yelp /
Apr 30, 2022
Previous
Next
What are the advantages of RHA?
Individuals above the age of 22 are great candidates for RHA, especially if they:
Want to diminish the look mid to deep facial lines
Are experiencing moderate to severe wrinkles
Have lines or folds around the mouth (nasolabial folds)
Are looking for a lasting aesthetic option without the need for surgery
Your RHA cosmetic injection procedure will be performed within our San Francisco, CA facility. Prior to the start of treatment, the injection site will be carefully cleaned to remove any oil, makeup, or dirt. Next, the RHA will be injected into the desired areas and may be carefully massaged to help with distribution. Following your injection treatment, you will be able to return to your normal daily routine.
What can I expect After RHA Injections?
After your injections, you may notice some slight redness. This will dissipate over time. Your results can last for several months and touch-up treatments can be provided as necessary. If you have any questions after your injections, we encourage you to contact our facility at your convenience.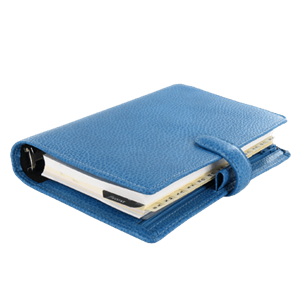 If you are looking for a nonsurgical solution to reducing fine lines and wrinkles, Revance RHA injections may be ideal for you. Our team at Bay Area Cosmetic Dermatology is proud to offer this innovative treatment option to help you achieve optimal results. Learn more by contacting our San Francisco, CA facility to schedule a consultation.