As we age, we all slowly lose fat in our face - under our eyes, in our cheeks, and around our mouths, leading to wrinkles, folds, and sagging skin. Restylane is an injectable filler that helps you regain a soft youthful look by adding volume and fullness back into your face. Restylane is safe because it is made of hyaluronic acid, a substance that already occurs naturally in your body. Restylane is commonly injected into the face in the lines that run from the corners of your nose to your mouth (nasolabial folds) as well as the lines that run from the corners of the mouth to the chin (marionette lines). Our board-certified dermatologists also safely inject Restylane into the lips, cheeks, and under-eye area to address static wrinkles and all over fat loss. Restylane is a favorite of our patients because it looks very natural and lasts about four to six months. Restylane also comes in three different formulas to best address specific signs of aging. At Bay Area Cosmetic Dermatology in San Francisco, our doctors are experienced with many different types of dermal fillers and can help you determine which one will best address your cosmetic concerns.
Dr. Kathleen Welsh and Dr. Andrea Hui Austin are the #1 injectors of Restylane Refyne and Defyne in the United States.
Restylane Silk is the only FDA-approved filler that is specifically targeted to treat the lips and mouth area. Restylane Silk adds fullness and shape back into the lips, while also minimizing the lines and creases in the lip line and around the mouth.
Restylane Refyne is one of the newest fillers to join the Restylane family. This advanced filler uses XpresHAn Technology™ to soften the nasolabial folds and marionette lines, also known as the "laugh lines." Restylane Refyne softens these lines and creates a more smooth appearance, while still maintaining a natural look.
Restylane Defyne is also new to the Restylane family of fillers but uses XpresHAn Technology to treat deeper laugh lines (nasolabial folds and marionette lines) than Refyne. Refyne and Defyne both use uses innovative cross-linking hyaluronic acid technology and are the only dermal fillers that have been shown in clinical trials to help maintain natural movement and expressions.
Restylane® Reviews
"This review is for Dr Andrea Hui.In one word she is the best and her hand is a masterpiece. I had a really bad experience with  a butcher from Marin and she totally fixed my bad restylane work like a PRO. She got my trust after 5 minutes of the procedure. The results were immediate without pain and bruises. She always come with a big smile, listens and takes her time with me. I never feel any pressure to get or to buy any treatment. I totally recommend Dr Hui million times. I will always visit her for any skin."
- J.H. /
Yelp /
Jul 19, 2015
"When each member of Dr. Welsh's staff has perfectly flawless complexions, they become a walking advertisement and reassurance for her practice. Her consultations are friendly, honest and practical. In fact, she has no problem using her radiant-skinned assistants to demonstrate the effectiveness of one treatment or another. Restalyne, for example.Now, being that I'm not a Hollywood celebrity, I can shamelessly admit to receiving my first treatment of the wonder-wrinkle-remover. Quick, painless and instantly noticeable results. If beauty is only skin-deep, then make sure to trust your skin to Dr. Welsh."
- S.P. /
Yelp /
Jul 20, 2006
"Dr. Welsh = God in my world. Seriously.If you want to try botox or restylane or something like that, she is your go to person. Chemical peel? No problem. She's expensive, but worth it. You can't put a price on beauty."
- A.B. /
Yelp /
Mar 05, 2007
"I went back for my touch up and she worked her magic again. My lips look amazing and I have no bruising. I let her decide where to touch them up and she was ultra gentle. One of the staff even came in and put makeup on me to hide the redness before I left AND she didnt charge me for the touch-up!I plan to go back in 4 months and do it again, and I plan to use Dr Welsh as my doctor for all my skin care needs. I would rather pay of out pocket for her then use a doctor covered by my insurance. She is that good."
- M.L. /
Yelp /
Jul 18, 2008
"I've been a patient of Dr. Welsh's for years now.  She is INCREDIBLE at what she does.  I simply adore her.  With a bit of apprehension I decided to see Dr. Hui in Kathleen's absence.  What needless worry.  She is as gifted, friendly and professional as Kathleen.  I am always worried filler will change my looks.  I fear the dreaded "duck lip" in particular.  For that reason, and because I HATE needles, I rarely do it.  Andrea is AMAZING!  I LOVE LOVE LOVE the result. Love it.  It's a dream for a thin lipped girl like me.  Natural, kissable pillows!!!  AND! the kicker is she figured out a trick to take literally all the discomfort out of it.  I'm am so pleased and should have know Kathleen would only work with the best."
- C.W. /
Yelp /
Mar 13, 2015
Previous
Next
WHO IS AN IDEAL CANDIDATE FOR RESTYLANE?
Both men and women can attain softer, natural-looking results with fillers from the Restylane family of products. Restylane dermal fillers are safe for patients with any skin type or tone who would like to address facial volume loss or fill in deep folds and wrinkles. Restylane fillers can also be used to create fuller lips with less lip wrinkles.
What to Expect during RESTYLANE injections
Most patients are surprised at how quick and comfortable a Restylane filler treatment is. Prior to injection, a medical assistant will review an informed consent with you and take "before" photos. After the numbing cream has taken effect, Dr. Kathleen Welsh or Dr. Andrea Hui Austin will use a thin needle to inject the clear gel into areas where you desire more fullness and any lines, folds, or wrinkles that you would like softened. Our board-certified dermatologists are conservative with the amount of filler they will inject, striving subtle, natural-looking results.
How long is recovery after RESTYLANE?
Following treatment, most of the effects of Restylane can be seen immediately. Lines and wrinkles will appear diminished, softer, and smoother. As is the case with any injections, bruising is always a possibility. If you are prone to bruising, we recommend that you discontinue any blood-thinning medications or supplements, if it is safe for you to do so, for about a week prior to your Restylane treatment. For patients receiving Restylane lip injections, the lips may appear swollen for a couple of days before you see your results. Immediately following the treatment, there may be some swelling and redness that occurs at the injection sites, however, this will go away after a few hours. Patients are advised to follow all aftercare instructions to see the best results and they may return to their regular routines immediately. Results are expected to last four to six months. After that time, patients may return for additional treatment.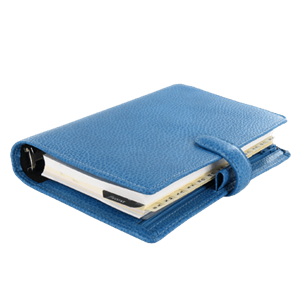 Our doctors at Bay Area Cosmetic Dermatology are highly experienced injectors of dermal fillers, including those in the Restylane family. We invite you to call our office to schedule a consultation during which we will discuss all of your filler options, as well as the other cosmetic treatments that we offer. A winning combination, that many of our patients chose, is adding neuromodulation, such as BOTOX®, Dysport®, or XEOMIN®, to their regular filler appointments.
Related Procedures
Related Posts