Laser skin resurfacing is a minimally-invasive skin-rejuvenating technique that uses laser technology to stimulate collagen and grow healthier, younger looking skin. At Bay Area Cosmetic Dermatology, our team of skin care professionals uses skin resurfacing to treat wrinkles, crepiness, sun spots, and acne scars. Our team of medical professionals use the most advanced resurfacing lasers available - Fraxel re:pair and Fraxel Dual - to help our patients achieve stunning results. In fact, Dr. Andrea Hui Austin is the #1 provider of Fraxel repair treatments in San Francisco.
Prior to treatment, a provider will consult with you to determine which laser and settings will address your needs and give you the best outcome. Fraxel re:pair typically recommended for skin showing severe signs of skin damage such as deep frown lines and wrinkles, crepiness, sun spots, and redness caused by sun damage. The Fraxel re:pair uses a carbon dioxide (CO2) laser to vaporize microscopic columns of tissue deep within the skin. Recovery time is around three weeks.
Soon after treatment, the skin will be softer, brighter, and more even-toned. Then over the next four to six months, as the skin continues to heal, new collagen forms to creating healthier, younger looking skin.
For skin showing less severe signs of aging, a light or moderate Fraxel re:pair treatment may be recommended. Lighter settings are less invasive, penetrating more superficial layers of the skin and reducing the overall recovery time.
Light or moderate Fraxel re:pair treatments are appropriate for patients with less sun damage and more shallow lines and wrinkles. Lighter treatments may also be used preventatively, to keep wrinkles and other signs of aging at bay.
Fraxel Dual is a non-ablative laser that effectively treats older skin cells while leaving the skin's protective barrier intact. Fraxel Dual is FDA approved to treat wrinkles around the eyes, acne scars, surgical scars, age spots/sun spots, melasma (irregular patches of brown skin on the forehead, cheeks, upper lip and nose), and Actinic Keratoses (precancerous lesions).
The Fraxel Dual has less downtime than deep Fraxel re:pair treatments - about 3-5 days. However, more than one treatment may be necessary to see maximum results. Here at Bay Area Cosmetic Dermatology, we have a variety of laser skin resurfacing options to address your skin's specific needs.
Laser Skin Resurfacing Reviews
"I cannot speak highly enough of Dr. Hui!When I first saw her I was suffering from rosacea and as a result, very sensitive skin.  I couldn't use any over the counter products like face wash or moisturizer.  I also had a lot of tiny red blood vessels that made me look red all the time.  And I always had at least one zit at any given time.Dr. Hui took the time to explain why this was all happening and what she was going to do to help.  She answered all of my questions and didn't rush through the appointment like so many other doctors do.She ended up recommending a bunch of products as well as laser treatments.  Even after the appointment, she was super responsive when I emailed her in a panic because my skin was out of control.Now, everything is great.  The rosacea has cleared and so have the zits. I've had several laser treatments to take care of the red blood vessels and Dr. Hui is great at making them as pain-free as possible.I am happy to say that I barely wear makeup anymore and am no longer self conscious."
- A.F. /
Yelp /
Apr 28, 2017
"Bay Area Cosmetic Dermatology and especially Dr. Hui is the best dermatologist around!! Anything concerning the skin go to Dr. Hui - absolutely 1000% worth the investment.I first went to Dr. Hui due to a psoriasis flare up and I wanted to have a skin consultation since I am getting married. I had suffered from psoriasis for the last 10 years, visiting multiple dermatologists, with an itchy scalp, skin flakes constantly. Dr. Hui quickly identified that the reason I was not getting better is that I have psoriasis along with seborrheic dermatitis. She took the time to explain to me exactly what that meant, tips for avoiding flare-ups and prescribed a treatment plan that fits in with my lifestyle. At no point did I feel rushed and Dr. Hui took the time to answer all the questions I had. Fast forward 4 weeks later, I am completely cleared of all scaly patches and I am no longer reliant on using topical steroids daily for the first time in 10 years. I can even wear black without fear that white flakes would show up all over my clothes. I wanted to lighten the hyperpigmentation around my face due to earlier years of sun damage and Dr. Hui recommended the IPL (Intense Pulse Light) laser treatment. She even took the time to explain why she was recommending the IPL as oppose to other laser treatments so I was informed when making my decision to go ahead with the treatment. After 1 session the majority of my hyperpigmentation is gone! My skin has never looked better. Just this week, I went on a trip and unfortunately developed a large rash all over my body. I was able to call the office and they were very accommodating to getting me an appointment that same day. I went to see Dr. Hui again and it turns out I contacted scabies. Dr. Hui was once again able to put me to ease and recommend an effective treatment plan. It has been about 2 days and I am already starting to see my skin clear.My fiance also sees Dr. Hui for eczema and also had amazing results. Similarly, he went to another doctor before Dr. Hui and never was able to achieve clear skin without skin lesions. After seeing Dr. Hui my fiance's eczema is under control. Dr. Hui is so extremely knowledgeable, caring and patience that you do not have to worry about going to multiple doctor visits without any results and being rushed out the door. I wish I had heard of Dr. Hui and Bay Area Cosmetic Dermatology years earlier. The amount of savings due to having an effective treatment plan and having a doctor that truly cares about your results is invaluable. So thank you to Dr. Hui and Bay Area Cosmetic Dermatology."
- V.C. /
Yelp /
Jun 05, 2017
"I can highly recommend Dr. Hui as a skilled, patient and compassionate dermatologist. The combo gel that she prescribed for my rosacea, that I was very reluctant to try, has made a tremendous difference in the texture of my skin. In addition, she also performed laser treatments for redness. The results are quite remarkable and my condition continues to improve under her care. She's probably as close to a cure as you can get."
- T.M. /
Yelp /
Jun 28, 2017
"I suffered from melasma for about 5 years after 2 fraxel treatments. I went to two doctors for melasma consultation , but they only pushed for those expensive laser. I was hesitant to do any laser as it was the cause of my melasma and the result can be unpredictable. Basically, I just lost all hope and accepted my fate until I met Dr. Hui! Dr. Hui gave my life back to me!!! I am reborn !!! Before meeting Dr. Hui, I was depressed , and I lost a lot of valuable family times. I didn't want to go on any vacation because all I worried was my face. I was scared to go out during summer time because of the sun exposure. I decided to see Dr. Hui after all the 5 stars reviews on the internet. I travel 120 miles to see Dr. Hui, but I must say I'm a lucky girl because I am finally in good hands! Dr. Hui is honest, compassionate, competent, skilled and knowledgeable. She is up to date on the latest treatment, and she puts patient's safety as her top priority, which is hard to find in the beauty industry these days!! She assessed my previous treatments and came up with a comprehensive treatment that treats me internally & externally! She explained the treatment plan to me and told me other options in case if those fail. She gave me a oral medication which costs less than $10 with my insurance! She introduced a better sunscreen to me to prevent formation of new brown spots. Her office has special formulated Retin-A that will further help with lightening the spot. I am happy to stop using hydroquinone since it was causing redness to my skin & it  can't be used on a long term basis. Dr. Hui put me on a safe lightening serum that doesn't cause any irritation to my skin. Within 3 weeks of her regimen, I was comfortable to go out in the public without any makeup !!!! I used to spend 20 minutes putting on makeup & concealer and still looked horrible. Now, my routine is less than 5 mins!!! I am now in the third month of treatment , and my skin improved so much without any procedure! I plan to have a few chemical peels to get rid of those residual pigment. I feel liberated !!!! I am finally being back to myself!! I begin my day with a big smile to myself in the mirror , and it would not have happened if it wasn't for Dr. Hui! Dr. Hui gave me a second chance in life! Not only does she reverse the damage from the laser, I am now on my way to a better version of me. My skin is smoother and healthier than before my melasma. My self-esteem is back up, and I'm no longer depressed. Words can't express my gratitude towards Dr. Hui. For those of you who are suffering from any kind of skin problem, I highly recommend you to see Dr. Hui. Even if you have no major skin concern, Dr. Hui can take your skin to the next level. My sister, who has good skin, started to see Dr.Hui after seeing my dramatic results. She said her pores are smaller, and she has a nice glow now!!!  Thank you Dr. Hui for giving my life and my family life back to me!!!"
- J.M. /
Yelp /
Jun 27, 2017
"After much deliberation, i underwent the Fraxel Repair CO2 with Dr Hui, the staff and the procedure were as good as it gets and the results amazing!Dr Welsh's office and facility are state of the art and Dr Welsh is bar none the best in the business."
- P.C. /
Yelp /
Feb 04, 2016
Previous
Next
Even though laser skin resurfacing is nonsurgical and is considered noninvasive, there generally is some downtime associated with the procedure depending on the depth of the treatment. To ease any discomfort during treatment, provider may choose to numb the skin using either a topical numbing cream or injections a local anesthetic. A sedative may also be given to relax the patient. During laser skin resurfacing, the provider will deliver brief, pulsating beams of light to the treatment area.The laser will provide controlled wounding to the chosen depth of treatment, stimulating collagen growth.
After the procedure, the treated skin will appear red, swollen, and raw. With deep Fraxel re:pair treatments, pinpoint bleeding, as well as oozing for up to 48 hours, are common post-procedure side effects. Other temporary side effects include mild itching, dry skin, peeling or flaking. Crusting can also occur, so the patient must refrain from picking since this can lead to permanent scarring.
Directly following treatment, a medical assistant will apply a thick, protective ointment and cover the area with gauze to protect the treated skin. During recovery, the treated area will need to be kept clean and protected. Detailed Post Care Instructions will be given to the patient prior to leaving the office.
New skin is usually generated in about one to two weeks. Following a Fraxel Dual treatment, swelling lasting about one to two days and redness lasting about three days, are the most common side effects. Skin may also appear temporarily bronzed. Itching, peeling, and flaking skin are also experienced.
Once this process is complete, new skin will appear in its place that is healthier, brighter, younger looking, and more even-toned.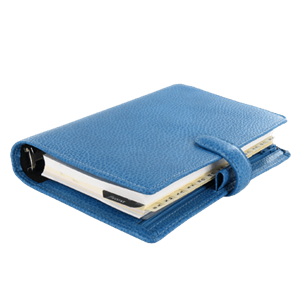 Our office offers numerous laser resurfacing options for sun-damaged and aging skin. Laser skin resurfacing can be a great option based on the patient's individual condition, aesthetic goals, budget, as well as pain tolerance and allowance for recovery time. Call our office today to find out if laser resurfacing is for you!
Related Procedures
Related Posts