Removing unwanted body hair is a constant hassle for many men and women. Luckily there is another option for patients who are tired of temporary, painful methods of hair removal. Laser hair removal is a minimally invasive cosmetic procedure that removes unwanted hair using intense pulsed laser energy. Our team of skilled registered nurses offer two different advanced laser systems for laser hair removal: Syneron Candela GentleLase, Syneron Candela GentleYag, and Lumenis LightSheer DUET. Each of these lasers work to specifically target and damage hair follicles on the face and body to prevent regrowth, for a smoother area with reduced hair. Through a series of treatments with our experienced registered nurses at Bay Area Cosmetic Dermatology, patients can achieve a seventy to eighty percent permanent reduction of hair. Laser hair removal is most commonly performed on the face, upper lip, neck, chest, underarms, back, abdomen, bikini line and legs, although it can be performed on virtually any area with excess hair growth. Laser hair removal is a safe and effective option that will save you time and money over other hair removal methods, like shaving and waxing.
Laser Hair Removal Reviews
"i highly reccomend this place if anyone has to get lazer hair removal.  and see katie, she is very nice and good.  its a little painful but at least it goes quick.  i feel like they are really  competent there and have a lot of experience.  the parking there sucks, and there is a small parking lot thought you have to pay for it."
- L.K. /
Yelp /
Mar 02, 2010
"Dr. Hui has been a godsend for my rosacea-prone, inflamed, acne-scarred skin that is highly sensitized to pretty much everything. I thought I'd tried every product out there for very sensitive skin (OTC as well as seeing other dermatologists), and had pretty much resigned myself to having to wear makeup every time I left the house so my face didn't look like a splotchy mess. But then I read great reviews about the practice and decided to see Dr. Hui, and my skin has been transformed. I told her my goal was to wear zero makeup, and we've been steadily progressing towards that goal with great results. She made me discard my overly complicated skincare routine and get back to basics. My skincare routine now takes 30 seconds in the morning and 2 minutes at night, and my skin looks so much better in every way. I've been using the products Dr. Hui recommended that have made a huge difference, and have also been getting V-beam laser treatments that have also been significant in getting rid of the diffuse redness throughout my face. My skincare routine is so much more basic than before (no more time-consuming multiple serums and many face masks), but more effective by leaps and bounds. I've also gotten facial hair removal done by Dr. Hui and have seen great results with that. Also wanted to give a big shout out to Mary, one of the nurses at the practice. I had some body laser hair removal done (legs, underarms). She's incredibly professional and personable and makes what's supposed to be a very uncomfortable situation a breeze. Overall, the practice is very well run, everyone's on top of their game, and my skin bears testament to that!"
- M.K. /
Yelp /
Jul 28, 2016
"Dr. Welsh is an exceptional dermatologist.  She will go the extra mile and think out of the box to help with stubborn and complicated skin problems.  Apparently she does a lot of beauty treatments but don't let this fool you.  She is exceptionally well-trained.  She is a board certified internist as well as a dermatologist.  I have several skin conditions and they complicate each other.  I saw other dermatologists  at Stanford and other Bay Area locations who over at least a one year period (more like 2 years) did not help me get my condition under control at all.  I was suffering to the point of wondering if life was worthwhile. I did see Dr. Anhalt in Los Altos and he did figure things out and try some off label treatments which got me halfway under control.  Dr. Welsh knowing I had been struggling with this condition for a few years and the quality of my life was so low was not afraid to prescribe Accutane which basically gave me my life back.  Don't get me wrong she of course knows there is risk associated with this drug like all drugs. We did try a few other things including doing laser first before using the Accutane at a lower dose than usual. My problems were not small and the decision was not light and I have never looked back.  I did laser with her in San Francisco because she had the particular equipment I heard would work best for my particular condition.  Kathleen Welsh MD  uses V Beam for rosacea!  I had been wanting to try Accutane and laser both for rosacea and it was pretty much a miracle so I would recommend it for rosacea.I have had laser hair removal in her office as well.  Yvonne is extremely professional and caring and I would highly recommend her as well."
- A.A. /
Yelp /
Sep 26, 2015
"dr welsh is wonderful! i got laser hair removal done from here and never had to wait. after my experience with american laser cener, i would spend more at  dr welsh for the service i get there is amazing. people at acl were rude and very disrespectful (once they had my business and the 3K in their account)"
- A.S. /
Yelp /
Aug 28, 2009
"Wonderful service and quality. I love chatting with Mary during our bimonthly laser hair removal sessions. She is delightful, intelligent and personable. They have a variety of lasers that accommodate many complexions. I totally recommend them."
- C.B. /
Yelp /
Feb 08, 2018
Previous
Next
Historically, laser hair removal has been more effective on light-skinned individuals with dark hair. However, Bay Area Cosmetic Dermatology has the most current lasers that can safely treat darker skin tones.
Before treatment, hair may need to be trimmed since laser removal isn't as effective on longer hair. A patient will be given protective eyewear to protect the eyes. The medical professional will test a patch on the treatment area to determine the best settings for the individual as well as to check for any adverse effects. With controlled movements, the handheld device will be placed on the skin where short spurts of laser beams will work to damage the follicles. Sessions are relatively quick (sometimes only a few minutes) depending on the size and location of the treatment area. There is no required downtime and most patients can return to normal activities immediately after treatment.
Hair lasers use intense, pulsating beams of light, which are applied to the skin to target the hair follicle. When specific wavelengths of light are matched with pulse duration, this allows the best opportunity of effectively targeting the hair. The laser's intense heat damages the hair follicle, which prevents the future growth of hair, while at the same time, protects surrounding tissue from the heat of the laser. The process must be completed a number of times since hair goes through phases and laser treatment isn't effective on hair in the dormant (non-growing) phase. Our dermatology office will schedule the appointments so that the area of hair follicles treated can be maximized.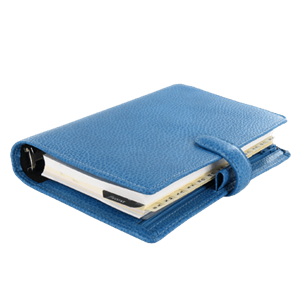 If you are tired of shaving, waxing and dealing with unwanted hair, (and really, who isn't?) then laser hair may be the perfect option for you. We invite you to call our dermatology office today and schedule an appointment for an initial consultation.
Related Procedures