Healthy, radiant, youthful skin is not just for women! Nearly all of the treatments we offer at Bay Area Cosmetic Dermatology also help men feel their best.
Whether it's a desire to look more relaxed, less stressed, younger or to help boost confidence our team specializes in results driven skincare. We custom design each and every one of our patient's treatment plans to most efficiently reach your goals.
No different than hitting the gym to keep your body in shape, we believe your skin deserves the same attention.
Below are just a handful of some of the more common treatments we recommend for men.
Questions? Easily send us a quick email by filling out the contact form on this page.
We look forward to exceeding your expectations.
Male Services Reviews
"Really the best -- worth the wait - She's terrific. I see her for real skin problems and for cosmetic things. She's very gentle and fast in removing things. On the cosmetic front, she's quite good, and she doesn't push too much. I'm a guy, and she said she wouldn't do botox in two areas at once, but would alternate forehead and eyes. She was giving up 350 or so in money, but she really won my trust. Her products do get pricey, so I'd recommend you ask her what she suggests and buy at skin1 on line."
- Anonymous /
Vitals /
Mar 17, 2009
"My first visit to Dr. Welsh was in the early 2000s for adult acne, a condition which had plagued me since childhood. I received excellent results. Now as I reach my later 30s, acne has become a thing of the past, yet I have a new issue: Aging facial skin. While I'm lucky that the byproduct of the former acne condition keeps my skin more naturally moisturized than others my age, I still am noticing subtle wrinkles around my eyes and furrowed smile lines. I've been very pleased with the outcomes of the various creams and non-invasive procedures she has recommended. The doctor and her staff always give me (a dude) a great comfort level whenever I arrive at their otherwise girly-ish offices (i.e. half of the waiting room area contains a Bloomingdale-sized cosmetic counter). Then again, if 80%+ of my clientele were women and I advertised my practice as "cosmetic dermatology," I'd probably design my office layout similarly. In any case, I have to admit it's kind of fun being the object of attention--however briefly--by her helpful and attentive female staff :)"
- R.J. /
Yelp /
Mar 15, 2014
"Bay Area Body Contouring is fantastic. They have an attentive, courteous team of skin angels that can help you change the way you look and feel! Roxanne is an expert treatment specialist. I know because I have been returning to her for over 5 years for all my skin and body needs. I am constantly getting complements and I owe it all to Bay Area Body Contouring. Confidence is priceless. Thank you Bay Area Body Contouring and Roxanne for your dedication to making me look my best!"
- N.K. /
Yelp /
Mar 20, 2015
"This review is for Roxanne Krempa and Bay Area Body Contouring.  Roxanne is incredibly knowledgeable on all aspects of body shaping, CoolSculpting, Vanquish and Ultratone.  She has been treating me with Ultratone and Vanquish for the past couple of months and I can really see the difference in my shape.  Roxanne can do a quick assessment; definitely take her advice on which procedures are good for your body.  She has tried them all!."
- J.D. /
Yelp /
Sep 13, 2015
"Older Man Who Has Had over 50 Skin Cancers - Brooklyn, NY - I've known Dr Hui for over 5 years now from the first time I met her I knew she was very special. I've seen her in every aspect as a dermatologist/ Mohs surgeon and now the last few years using Fraxel. If you are looking for a dermatologist who will do the very best for you with the most modern technology then you have to make an appointment with my Doctor Andrea Hui."
- B.C. /
RealSelf /
May 18, 2015
Previous
Next
Our team of skilled medical professionals has the training, experience, and expertise to inject neuromodulators, such as Botox, in a way that compliments men's facial structure. Neuromodulators are especially effective for "frown lines" between the brows by relaxing these muscles so you look less tired and angry, and more relaxed and confident. Neuromodulator injections are one of our most popular treatments for men because the treatment is quick, safe, and hassle-free but can last up to four months.
We also use neuromodulors injections to effectively decrease migraines, heavy sweating, and jaw clenching.
Don't like needles? We get it! We offer many ways to decrease comfort and anxiety during treatments.
As men age, they also lose fat under their eyes, cheeks, and around the mouth. This leads to a more sunken and droopy look through the cheeks and along the jawline. Our providers know exactly where to inject dermal filler so you regain a more youthful look without every looking "plumped" or "overfilled." One of our favorite applications for dermal fillers is along the jawline and chin to create a sharp, masculine profile (ie the Brad Pitt look).
No one will know what you've had done, only that you look less tired and more refreshed.
According to a survey administered by the The American Society for Aesthetic Plastic Surgery in 2014, the nonsurgical cosmetic procedure with the highest percentage of male patients was Intense Pulsed Light (IPL), also known as photofacial. At Bay Area Cosmetic Dermatology we use the most advanced IPL lasers to treat redness and pigment caused by sun damage. An IPL treatment can considerably reduce the signs of aging by evening out the skin tone. Our male patients also frequently opt for vascular laser treatments for broken capillaries and redness on the nose and cheeks. With a series of laser treatments plus the right products, our male patients are consistently satisfied with their results.
We have many options to address male hair loss at Bay Area Cosmetic Dermatology. Along with our over-the-counter and prescription topicals and supplements for hair growth, our team of dermatologists, our PA, and our registered nurses also offer Platelet Rich Plasma (PRP) scalp injections to help stimulate your own hair to grow. Many of our male patients have be able to avoid costly and invasive hair transplant surgery by treating with PRP instead.
Many of our male patients are bothered by excess hair growth on their backs, shoulders, and other areas. Laser hair removal is a safe and effective option for men who are tired of shaving and waxing. Not only is laser hair removal permanent but it can make a significant difference in a man's life - saving time and money and boosting self-confidence. Our team of registered nurses use the most state-of-the-art lasers and can even treat facial hair that grows on the neck or outside of the beard line.
Many times our male patients first enter our office because their partners have made skin cancer screening appointments for them. And that is a wonderful reason to come to our office! Beautiful skin is healthy and cancer-free. We encourage all of our patients to schedule a yearly skin cancer screening with one of our dermatologists or our PA, regardless of age or gender. But, the best part of scheduling your skin cancer screening at Bay Area Cosmetic Dermatology is that we can address both your medical and cosmetic dermatology needs in one visit.
During your skin cancer screening, our medical professionals will recommend a daily skin care regimen that includes growth factors, antioxidants, sun protection, and moisturization. These products help protect your skin from free radical and sun damage while keeping you looking youthful and fresh-faced. We may also recommend other treatments that your skin could benefit from including lasers for redness and pigment and cosmetic treatments such as dermal fillers.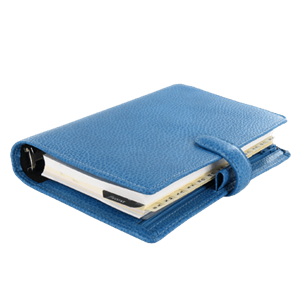 Find out why men are increasingly seeking nonsurgical cosmetic procedures. Our cosmetic dermatology treatments help you look and feel your best with minimal downtime and subtle, natural results. Call our office to schedule a cosmetic consultation or a skin cancer screening (or both) today!
Related Procedures
Related Posts