The Body Clinic at Bay Area Cosmetic Dermatology added the Emsculpt technology to round out our body contouring suite. We use this non-invasive procedure to efficiently tone both small muscle groups such as the arms and calves as well as larger muscles such as the abdomen, thighs and glutes,
Emsculpt is just as popular with patients who don't necessarily have any fat to lose, but are wanting for more definition. Emsculpt is the only procedure that helps to build muscle and also combines the ability to turn on or off fat reduction settings, allowing us to truly customize your treatment plan. Studies have shown an average 16% increase in muscle mass after four Emsculpt sessions - no gym required!
Our patients love the feeling of immediate strength and the appearance of a more toned physique. At the end of treatment we frequently hear, "wow, that was great!"
The treatment area will be prepped using our Z Wave Pro radial shockwave device to bring blood flow to the area. Our body contouring specialist will then apply the Emsculpt applicator to the treatment area, held in place with an elastic strap.
During your treatment, we provide a cozy environment for you to relax, read or listen to music on our blue tooth speakers. Once the treatment begins you will feel strong muscular contractions that cycle through various patterns and speeds. The strength of the contractions may be adjusted by your Emsculpt treatment provider depending on your preference.
Most patients opt to increase the strength of muscle contraction as they adjust to the feeling of the treatment. We will then administer Z Wave Pro directly after the treatment ends to help kickstart the lymphatic process.
Emsculpt Reviews
"After I had my second child, I was ready to do whatever it took to get rid of my tummy fat. I tried EmSculpt and with certainty can attest my stomach is more flat and defined. I workout consistently and never saw these results prior to the treatments. I would recommend this in a second to anyone wanting more stomach definition. I don't know anyone who wouldn't!"
- LI /
Office Visit /
Apr 29, 2019
"LOVED IT! I'm pretty slim and everyone told me I was crazy to do this. I was slim, but not fit, and my abdomen always bothered me, after 5 treatments waist is about 2 inches smaller and I kinda have a 4 pack. I just signed up to do my butt too"
- B. /
Other /
Jun 27, 2019
"You could not make a better choice than working with the team at The Body Clinic. They were clear, communicative, and kind throughout the entire EmSculpt Neo process as they led me through what was a new experience. They'll explain what to expect, and they're realistic so you know that while this isn't a magic wand to get abs overnight, - the results are real and clinically proven. I found their rates to be reasonable and the experience to be totally worth it - plus they were the only provider at the time in SF with the Neo. They're the best!"
- Anonymous /
Office Visit /
Apr 19, 2021
Previous
Next
No preparation is necessary for the Emsculpt treatment, although it's always a good idea to come to your body treatments well hydrated. Some patients report a sensation of slight muscle burn in the treatment area, as though they just completed an intense workout.
What does Emsculpt do?
Builds muscle + sculpts your body. With fat reduction settings turned on an average fat loss of 19% was shown in studies.
Is there any downtime?
No downtime whatsoever! You can return to all normal activities immediately post treatment.
How long does an Emsculpt treatment take?
Most Emsculpt treatments will be approximately 30 minutes.
How many treatments will I need to see results?
Minimum of 4-6 treatments, scheduled 1-2x per week with at least 48 hours between treatments.
What does Emsculpt feel like?
Feels similar to an intense workout, cycling through different types of strong muscular contractions for 30 minutes.
Will I be sore?
Typically not. The last segment of each cycle creates a tapping motion to release lactic acid from the muscle which reduces post treatment soreness.
When will I see results?
Tangible results can be felt (and sometimes seen!) right after your first treatment with positive results reported 2-4 weeks after the last session.
Do you suggest follow up treatments?
We recommend following up 6 months after the series, however, some patients may choose to come in sooner.
STRONGER | SLIMMER | FASTER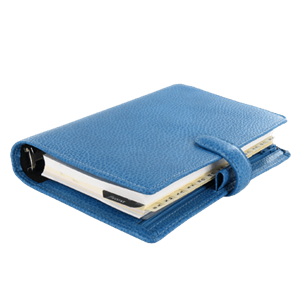 Related Procedures
Related Posts