What will your skin look like in 10 years? 3 Case Studies of BACD employees
If you've ever been a patient of mine you've probably heard me say, "The age you start is the age you stay." I say it because I believe it and see it, everyday. For better or worse, how we take care of our skin today will have long-lasting impacts down the road. 
Today I wanted to show you exactly what I mean. Below you'll find photos from three of my most tenured employees, taken 10-15 years apart. It's stunning how powerful a good skincare routine, injections and a handful of the right in-office treatments can be.
And before you curse your younger self for past oversights (that would be me to my sunbathing teenage self) hear this:
It is NEVER too late. We have such an array of transformative treatments, some with no downtime, that can turn back the clock and future proof your skin.
If you'd like to update your treatment plan or discuss your goals with us, you can now schedule consults and more online here. 
There's nothing more my team and I love then being on your skincare journey with you! We hope to see you soon.
While the women below represent the best of what is possible with modern skincare, more importantly they are each essential members of the team I am so proud of. I am indebted to them for allowing me to share their photos and skincare details.
You'll notice some similarities (tretinoin is a constant) and differences between their treatment plans and product routines. Everyone's skin is unique and needs change over time.
KATY LEONARD, RN
with BACD since 2011
Katy started as one of my trusted medical assistants before returning to school to become a registered nurse with a dermatology focus. We are truly honored that after graduating she decided to practice with us! Katy's skincare expertise spans more than a decade and her bedside manner is one of the best I've ever worked with.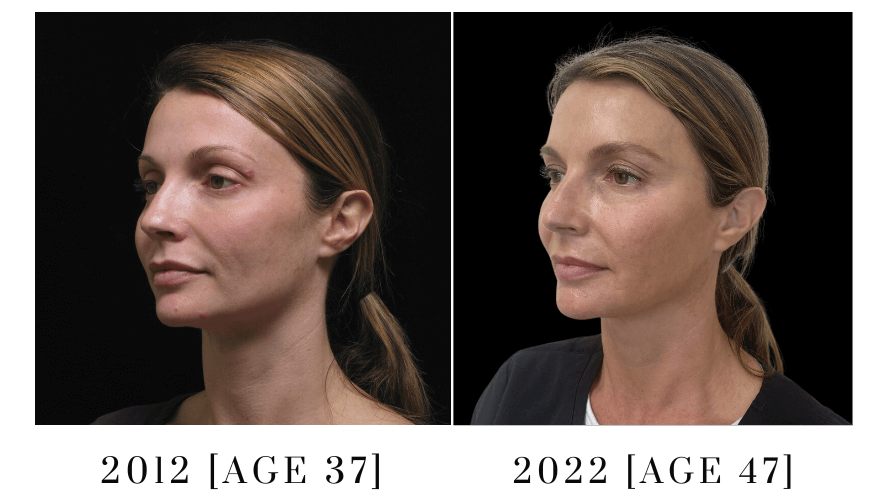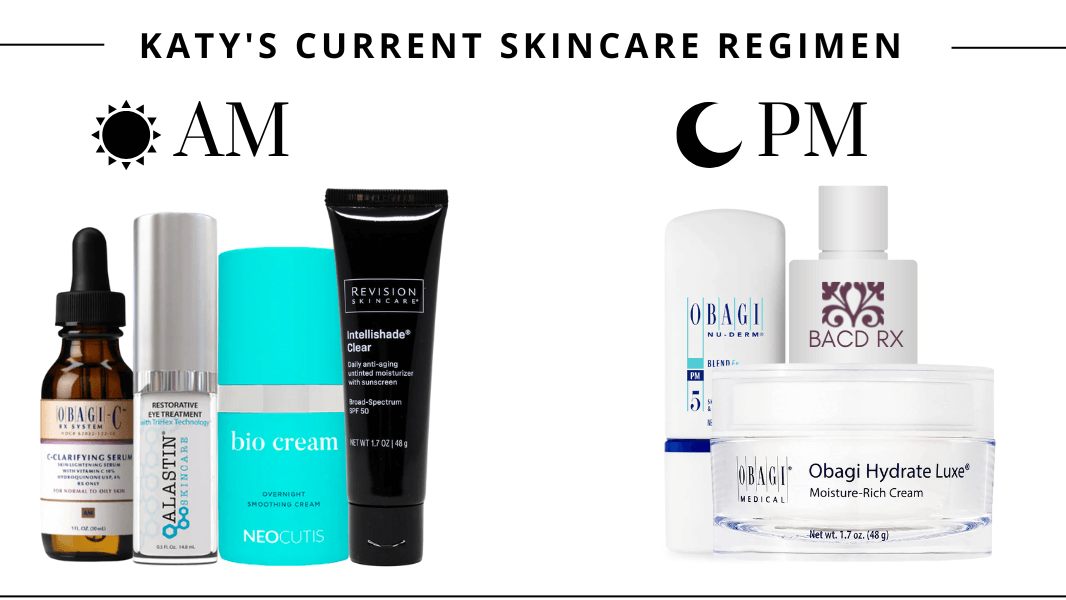 JULIE BATLIK
with BACD since 2008
If you've ever called the office you may have had the pleasure of speaking with my front desk rock star, Julie. She has taken exquisite care of our patients since joining the practice in 2008. She also takes especially good care of her skin as evidenced below!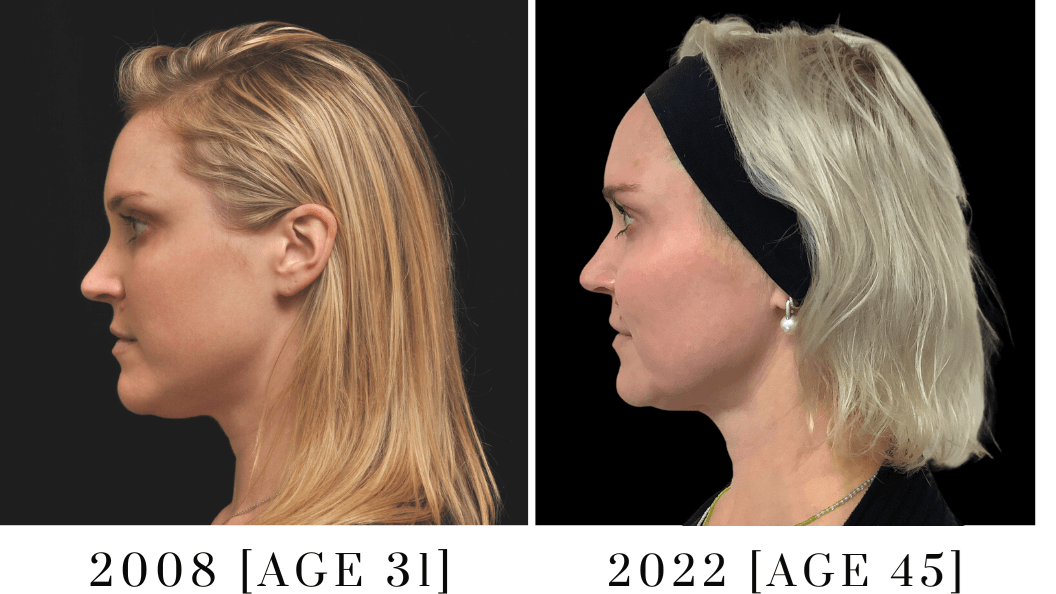 Julie's Treatments Over the Years
• Neuromodulator every 3 months
• Filler every 1x/year
• I try but don't always succeed to have one annual tightening treatment (Ulthera  or Thermage ). Most recently I had a full face and neck Sofwaves.
• For maintenance and to keep my redness at a minimum: Vascular Laser (aka Vbeam) and Rejuvenize Peels .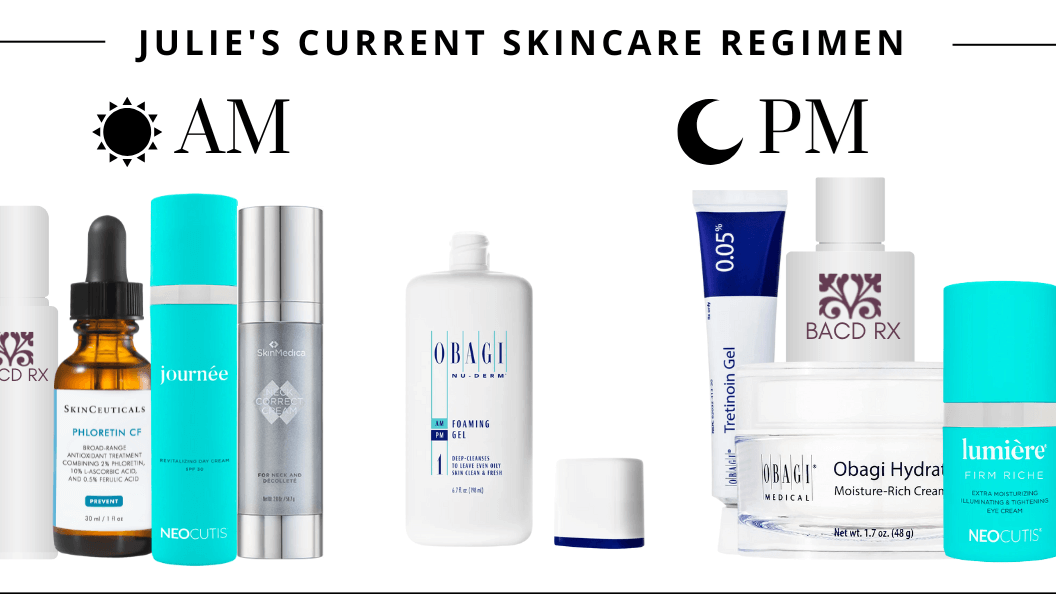 MEGAN TASSANO
with BACD since 2003
It's hard to believe we will be celebrating Megan's 20th anniversary with BACD this year! She has been by my side nearly from the very first day I opened my practice and is a brilliant esthetician. Megan's product and service knowledge is vast and our patients absolutely love her personal touch.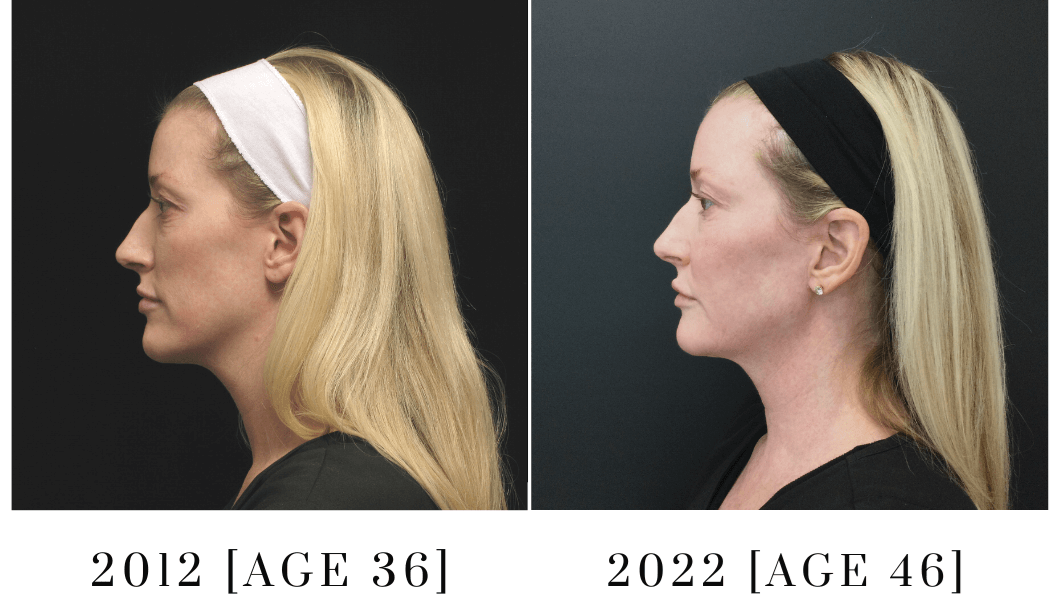 Megan's Treatments Over the Years
"Every year I try to do a resurfacing laser like Fraxel or CO2 - these really  help keep my pigment at bay and prevents fine lines from worsening. I also do a tightening treatment like Ulthera or Ther mage every other year. This year, I opted for our newest tightening treatment: Sofwaves and I am loving my results! It was also virtually pain free. As far as injectables, I have neuro (Xeomin) every 4 months and filler every 9 months or so.
For polishing and glow I shoot for a couple of Hydrafacials and low-downtime chemical peels annually."