Our Commitment to a Safe Practice
Dear Patients and Friends, 
If you have visited Bay Area Cosmetic Dermatology over the past several months, you have experienced our new safety protocols including being greeted at the entrance to our suites for a verbal screening prior to being escorted to your exam room where one of our staff members took your temperature before your scheduled appointment.
While at times this new world can be a little awkward to navigate, we are incredibly proud of our team's diligence to the highest safety standards while maintaining our dedication to compassionate patient care. Last month, we all received our flu shots and we regularly hold refresher counseling about disease prevention as we continue to look to the experts for the most up-to-date precautions.
We also want to thank you, our patients, for your grace and partnership in ensuring our practice remains a healthy one. 
We look forward to seeing you again,
Kathleen M. Welsh, M.D., Andrea Hui Austin, M.D., Steven Y. He, M.D.
& Your team at BACD
Please read below for our latest precautions and procedures.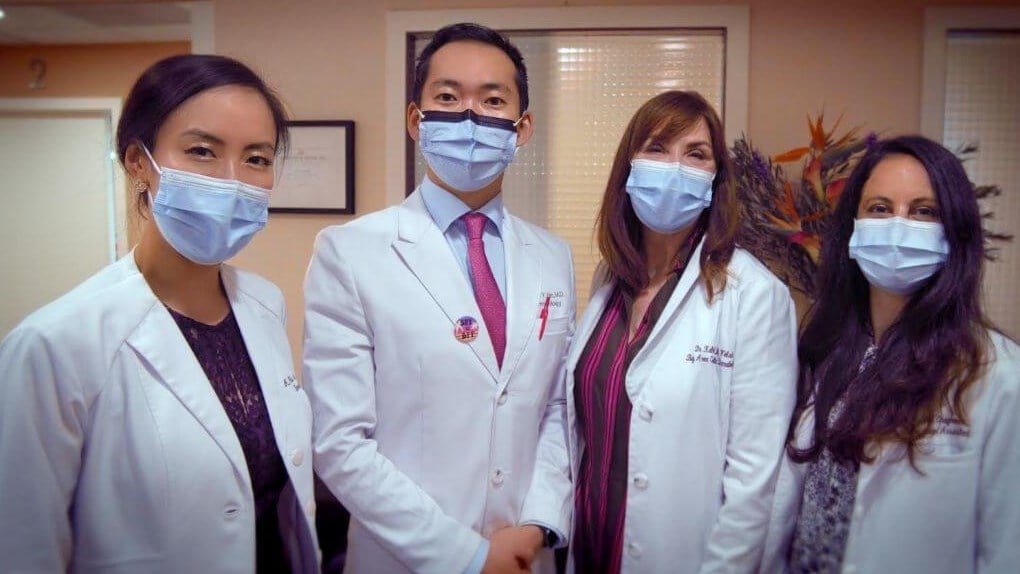 PHYSICAL DISTANCING
We are continuing to limit the number of appointments to reduce foot traffic in our clinics. Virtual Consultations are available for select services with Dr. Andrea Hui Austin, Dr. Steven Y. He and Cynthia Chaghouri, PA-C. You can request a virtual consultation here.
CONTACTLESS PAYMENT
To provide you with the most streamlined in-office experience, we continue to strongly encourage contactless payments. When scheduling an appointment, we will request your preferred credit card information. Our processing and storage system is a HIPAA-secure, encrypted system maintaining the highest security of your information.
EXACT CHANGE
If you choose to make a cash payment, please be advised our front desk greatly appreciates exact change due to the nationwide coin shortage. 
 
TEMPERATURE CHECKS & FACE MASKS
All those who enter our clinics are required to have their temperature taken and wear a mask. Each member of our staff is also required to take and log their temperature before beginning their shift each day. 
CANCELLATIONS & DEPOSITS
Please notify the office if you or if someone you've been in contact with is experiencing the following: coughing, fever, chills, aches, GI issues, or any other relevant symptoms. There is no cancellation fee for appointments canceled due to illness or Covid-related symptoms.