How (Not) To Pop A Pimple with Dr. Andrea Hui Austin
Popping pimples at home may sound like a fun idea, but it could lead to scarring and infection, and delay healing. 
My suggestion? Make "popping pimples" a part of your nighttime routine with gentle exfoliation and actually prevent future pimples! Keep in mind  this only works for pimples where you can see a pinpoint whitehead or blackhead. 
First, invest in a Foreo cleansing device. This device will help to deep clean your pores and remove dead skin cells, oil, and bacteria without squeezing or breaking the skin. The scrubbing bristles are made of soft silicone, which can gently scrub out your pimples and leave your skin feeling very soft. 
To keep the Foreo device totally clean, you can wash it with soap and water or spray it with isopropyl alcohol spray.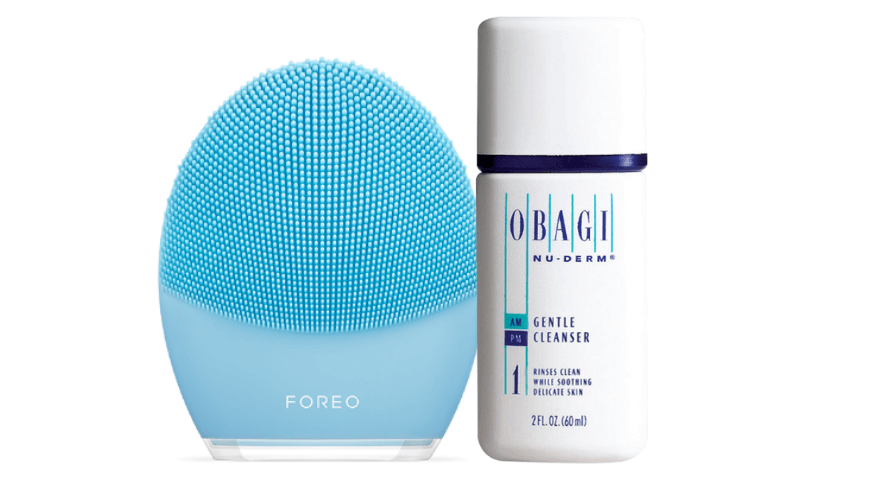 Instructions:  
Pre-wet your skin with lukewarm water  
Apply cleanser to your face. Our favorites for acne-prone skin: Obagi Gentle Cleanser or Foaming Gel   or BACD Sulfur Wash.  
Turn on the Foreo and cleanse your face for one minute (yep!, that's it!) 
Rinse your face with lukewarm water and pat dry with a soft towel.   
Follow your dermatologist's instructions for the rest of your prescription acne skincare routine.
See how great your skin looks already? A lot of your surface pimples may be gone. Plus, it's super fun to use and feels great! When your skin is deeply cleaned, your prescription products will soak in and work much better because your pores are clean. Pretty soon, you will have totally clear skin, and pimples will be a thing of the past! We love the Foreo. 
If you have large, painful pimples, or your acne is worsening, please contact us for an appointment. Prevention is soooo much easier than correction and we are truly experts at healing and preventing acne.  
See more of our favorite skincare tips for teens in the video below! (2 min)