The Thread Lift procedure was developed to fill an unmet need in cosmetic dermatology - instant, noninvasive lifting of deep mid-facial skin with natural-looking results. While neuromodulators (such as Botox, Dysport, and Xeomin) smooth wrinkles and dermal fillers such as (Juvederm and Restylane) replace facial volume, thread lifts lift the skin without surgery or significant downtime.
At Bay Area Cosmetic Dermatology, our board-certified dermatologists use one of two types of thread lifts, depending on the needs of the patient. Both types of thread lifts use absorbable sutures to tighten and lift the skin on the face and neck..
Absorbable sutures have been used safely for many decades in different surgical specialties, and, although newer in the United States, the thread lift procedure has been performed for many years internationally. Thread lifts are injected into the skin, instantly lifting it with no cuts or incisions. Then, in the four to six months needed to fully absorb the threads, your skin undergoes controlled healing, repairing and building collagen where the threads were inserted. The results are immediate, with little to no downtime!
Thread Lift Reviews
"Dr. Hui Austin is truly one of the best Cosmetic Dermatologists in the country.  I cannot say enough good things about her.  She is stylish and chic, has an amazing personality and is dedicated to her patients. She is gifted.  I have been her patent for the last year or two and have had Botox, various fillers & Kybella and most recently the Novo thread lift.  The thread lift results are magnificent. They were almost immediate and have transformed my facial profile.  My cheeks and chin line are beautifully defined but also look natural.  Dr. Hui Austin combined the thread lift with dermal fillers and I also had a little Botox touch up.  I feel so beautiful.  I really do.  My confidence is through the roof.  Dr. Hui Austin delights in making her patients gorgeous.  I am beyond thrilled to have found her."
- L.B. /
Yelp /
May 12, 2018
Previous
Next
Prior to the thread lift procedure, one of our board-certified dermatologists will consult with you to determine what type of thread lift to use, how many to inject, and where to place the threads for best results. The day of your treatment one of our dermatologists will inject the treatment area with lidocaine prior insertion of the thread lift. The anesthetic allows the threads to be quickly inserted with no discomfort. The entire procedure takes about thirty to forty minutes depending on the number of threads used.
The most common but temporary side effects of the thread lift procedure include swelling, bruising, and inflammation. However, most patients find that there is minimal downtime following their procedure and they are able to resume normal activities immediately.
At Bay Area Dermatology, our dermatologists are experts at helping you turn back the clock. We already achieve beautiful results with neuromodulators and dermal fillers, and now we have the thread lift procedure to further enhance your results. For an immediate, natural-looking lift without surgery, please call our office to schedule a consultation for the thread lift procedure.
How long does a thread lift last?
No lifting procedure is permanent — even a facelift. However, even though everyone's results are unique, most patients will see the improvements from their thread lift typically last between 1 – 3 years.
Is a thread lift painful?
Prior to your thread lift procedure, an anesthetic will be injected into the treatment site to prevent any discomfort. After the procedure, some patients may experience some swelling, bruising, and inflammation. In general, the downtime is minimal, and most patients can return to their normal routine immediately after their procedure.
How long does a thread lift procedure take?
The thread lift procedure is relatively quick, taking only about 30 – 40 minutes.
Can I have more than one thread lift?
Yes, you can. A thread lift procedure can be performed about every 18 months to maintain results. But even so, the thread lift procedure stimulates the natural production of new collagen in your skin, which helps to maintain the lifted look while giving you a more youthful appearance.

How soon do you see results from a thread lift?
The results are immediate, and over 4 – 6 months, as your body absorbs the threads, your skin will undergo controlled healing, building new collagen at the injection sites.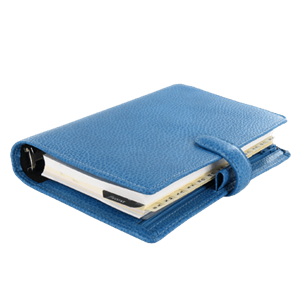 Related Procedures
Related Posts