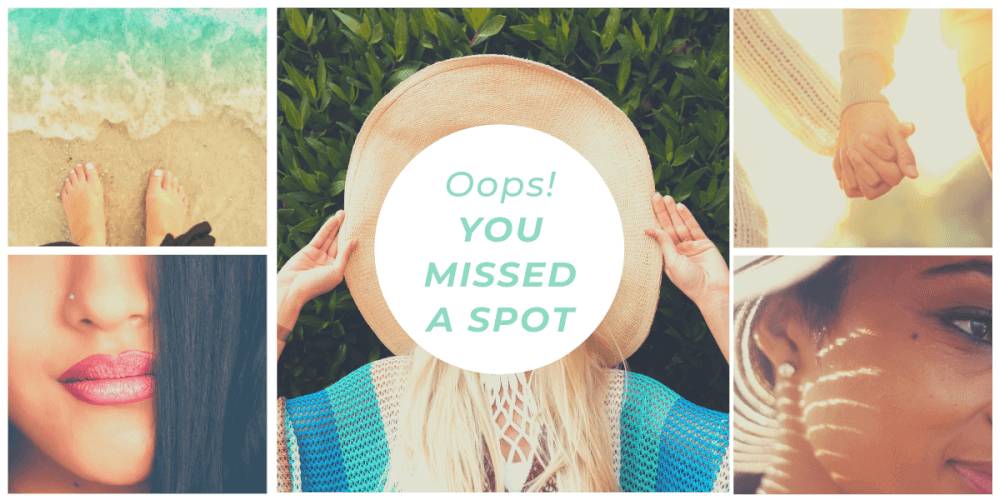 FEET + TOES
If you've ever slipped off your sandals after a long day at the beach and were greeted with the ugly red stripes of a sunburn, you know our tootsies are often overlooked. I like to start my sunscreen application at my feet and work my way up. Aerosols like Elta MD Aero SPF make it easy to quickly apply sunscreen to the tops of your toes and feet. Let them dry while you continue to apply sunscreen to the rest of your body, slide your shoes back on and you're ready to hit the beach!
LIPS
Our poor lips - they're constantly exposed to the sun but not often considered for protection. The skin is much thinner and contains less melanin than the rest of our skin making them more vulnerable to UV rays' damaging effects. I get it, no one wants to slather sunscreen over their mouth, but as much time as we spend pampering and ahem injecting our lips, let's protect them. This is why I love products like ColoreScience's Lip Shine and Elta MD UV Lip Balm; both easy ways to apply SPF to your pout. And men, this goes for you, too! Skin cancer of the lip is most often found on white males over the age of 50. Sipping drinks or snacking while outside? Be sure to reapply your lip SPF more often.
HANDS & NAILS
An oft-heard refrain in our office is, "Our hands and neck are the first to show signs of aging." And while most of us are careful to cover up our delicate decolletage, the tops of our hands and fingernail beds are often missed when applying sunscreen.
EARS
Be sure to remember to run your SPF over and around your ears when you're applying sunscreen to your face. This is also when wide brimmed hats (sorry, baseball caps don't cut it) give us that extra layer of protection. Tightly woven hats also help to cover another sunburn prone area: our scalps.
The first line of defense is prevention.
Call to schedule your annual skin cancer screening today.