Cellulite Has Met Its Match: EMtone has arrived at The Body Clinic
Hi! Rox here from The Body Clinic. 
I wanted to share with everyone the fabulous results I personally achieved with our new EMtone device. This is hands down my favorite device in The Body Clinic. Look at the before and after of my treatment below!
EMtone not only targets cellulite and offers powerful skin tightening, but do you see how much smaller my thighs are overall? EMtone allows us to reduce the fat layer around the entire circumference of the thigh.
This treatment was so easy (literally no downtime) and my results were quick! 6 treatments done twice a week over the course of 3 weeks and my 'after' photos were taken just 2 weeks later.
I did pair my EMtone treatments with my favorite body product, Alastin, which helped to speed up the results and also encouraged extra tightening. I recommend this topical product to enhance all of our body sculpting treatments.  
Roxanne Krempa
The Body Clinic Practice Manage + Lead Body Sculpting Consultant
Call The Body Clinic to schedule a complimentary body consultation today! 415-292-7950
___________________________________________
MY PERSONAL RESULTS WITH EMTONE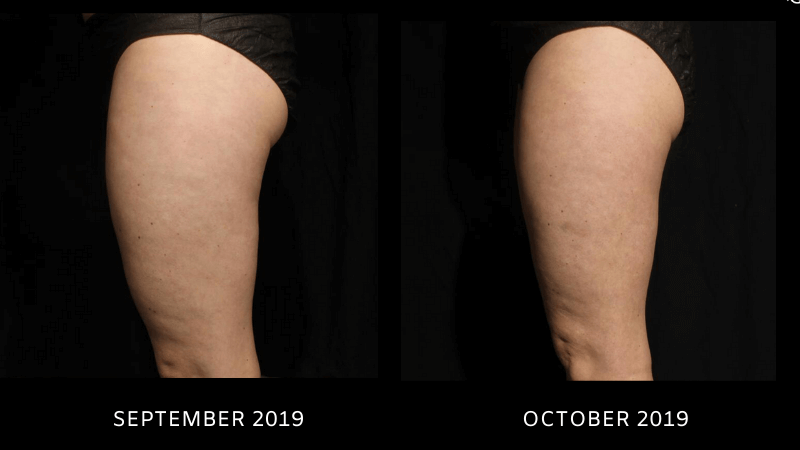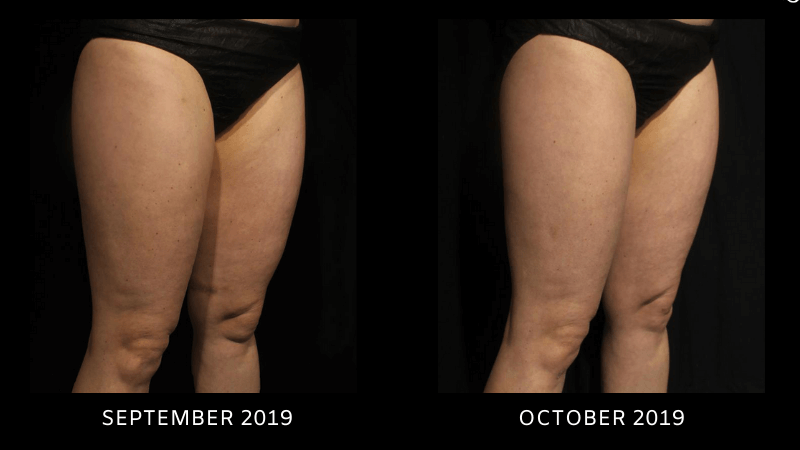 HOW DOES EMTONE WORK?